Auburn letting Bruce Pearl host a BBQ...no, really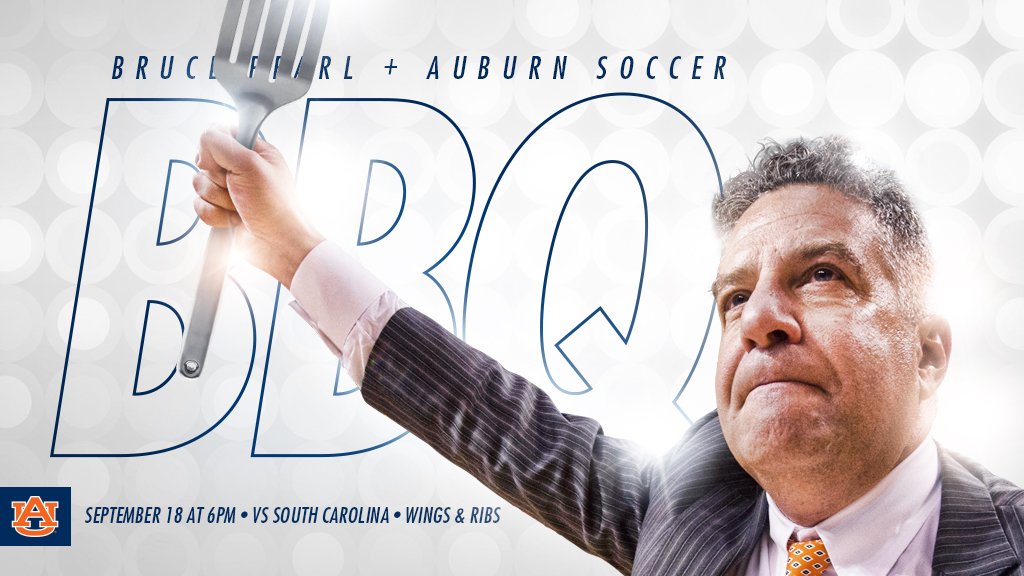 In what may be a genius marketing move,
Auburn is letting Bruce Pearl host a barbecue
. No, really. Six years ago, Pearl was fired from Tennessee after he knowingly committed an NCAA violation by inviting recruits and their families to a barbecue at his house. He received a three-year show-cause for lying to the NCAA and was hired by Auburn in 2014. Still in the midst of rebuilding, it appears Pearl is just fine using his checkered past to help promote Auburn's other programs, hence the cookout on Sunday to encourage students to attend the women's soccer team's game vs. South Carolina. Pearl will man the grill and his players will serve the wings and ribs to their fellow students. "Coach Pearl, it was his idea," Auburn Women's Soccer coach Karen Hoppa said. "He wanted to help generate attention for our game. He enjoys watching our team probably as much as we enjoy watching his team. We appreciate his support. I wish I could go out there and have some of his barbecue, but I know it's going to be great for the Auburn students." Pearl's BBQ past isn't mentioned in the release from Auburn, but he did pass along these grilling tips. "People think when you're barbecuing, it's about the sauce," Pearl said. "It has nothing to do with the sauce. It has everything to do with the seasoning and the temperature. If you season them right, and you cook them at the right temperature, you only need a little bit of sauce." And an NCAA compliance officer to make sure all is good.
[AuburnTigers.com]