Baffert team claims drug-testing win in Medina Spirit's Kentucky Derby appeal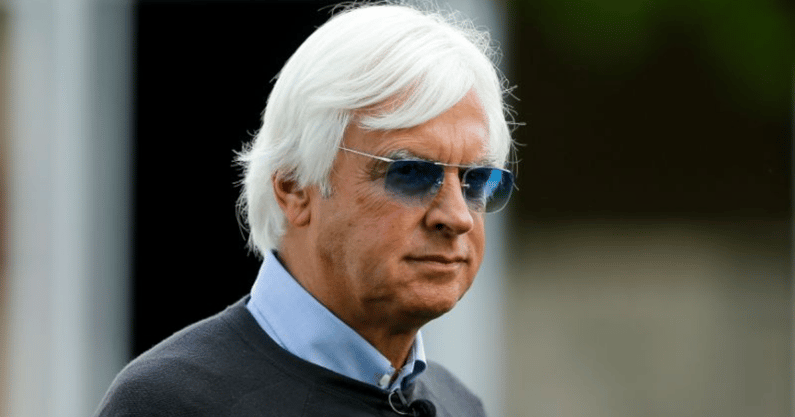 We are closer to the 2022 Kentucky Derby than the 2021 race, yet it's still unclear if we have a winner. Late Friday night Bob Baffert's racing team claimed a victory in the drug-testing dispute over Medina Spirit's Triple Crown win.
Medina Spirit crossed the finish line first at the 2021 Kentucky Derby. Not long after the race, the horse tested positive for betamethasone, an anti-inflammatory banned from use on race-day. Medina Spirit was sidelined for the Belmont Stakes and Baffert was suspended from Churchill Downs for two years.
Medina Spirit has still not technically been disqualified as the winner of Kentucky Derby 147. Baffert's legal team has been fighting to preserve the victory in court. They argue that the horse was given a legal dose betamethasone ointment, not an injection of the medicine.
"The betamethasone in an injection is betamethasone acetate. The betamethasone in the topical ointment is betamethasone valerate. Only betamethasone acetate is addressed and regulated in the rules of racing in Kentucky. Thus, the presence of betamethasone valerate in Medina Spirit, which resulted from a topical ointment, is not a rules violation," W. Craig Robertson, Baffert's lead attorney, stated in a press release.

"Dr. Maylin's testing not only confirmed the presence of betamethasone valerate, but also the absence of betamethasone acetate. This should definitively resolve the matter in Kentucky and Medina Spirit should remain the official winner of the 2021 Kentucky Derby."

Thoroughbred Daily News
That's all fine and dandy. The problem is that the Kentucky Horse Racing Commission is the judge and jury in this case. According to Tim Sullivan, their rules make no distinction on whether the medicine was a topical or administered via injection.
The latest test's findings will likely mitigate Baffert's punishment, potentially allowing him to run horses in the upcoming Kentucky Derby. Will it save Medina Spirit from a disqualification? Probably not. We must wait and see if the KHRC is ready to take a had stance against drug offenders are rewrite Derby history by taking down Medina Spirit.
First Kentucky Derby Futures
We don't know if Baffert will still be banned from Churchill Downs on the first Saturday of May, 2022. We do know that you can already place wagers on who will win the race and his horses are included in the early pool. Breeders' Cup Juvenile Champion Corniche is the 9-1 favorite.