Kentucky is gaining steam in recruitment of 5-star Barion Brown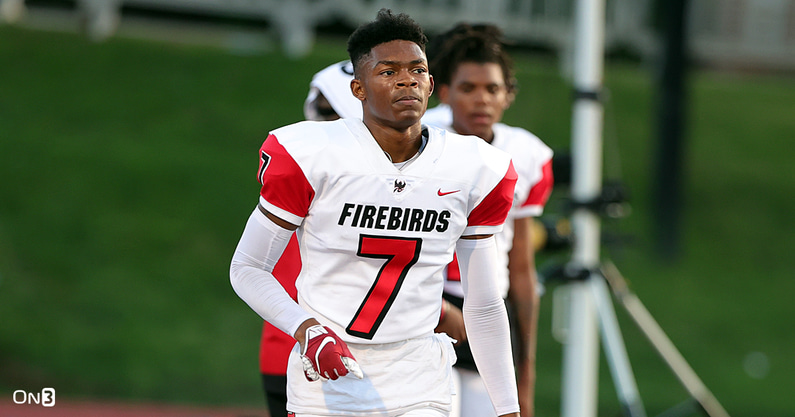 Nashville (Tenn.) Pearl Cohn wide receiver Barion Brown is the No. 14 ranked player in the class of 2022 and a five-star prospect. The 6-foot-1 receiver has major vertical speed and is a playmaker that every college football program is looking for. Only one wide receiver ranks higher than the Tennessee speedster.
Recruiting at the wide receiver position must improve for Kentucky to keep climbing the ladder in the SEC East. That was once again proven in the loss to No. 1 Georgia. Mark Stoops and his staff are looking to change that.
On Wednesday, On3's Chad Simmons believes that the tides could be turning in Brown's recruitment, and the Wildcats now look like the team to beat for the blue-chipper.
"The communication is strong with Kentucky and Brown sees a great opportunity to play immediately in Lexington," writes Simmons. "A decision could be nearing for the no. 1 player in Tennessee and Kentucky has emerged as the favorite."
After a summer that saw Alabama and TCU pull ahead as leaders in the recruitment, Kentucky made a surge in their pursuit of Brown. The state of Tennessee is becoming a major focus area for the coaching staff, and the Wildcats put the full-court press on Brown when he took an official visit to Kentucky during the Florida game.
That may have paid off big-time, and Kentucky could be about to land their second five-star commit in the class of 2022. Come on down, Barion Brown.