BatCats enter Top 25; tomorrow's baseball game moved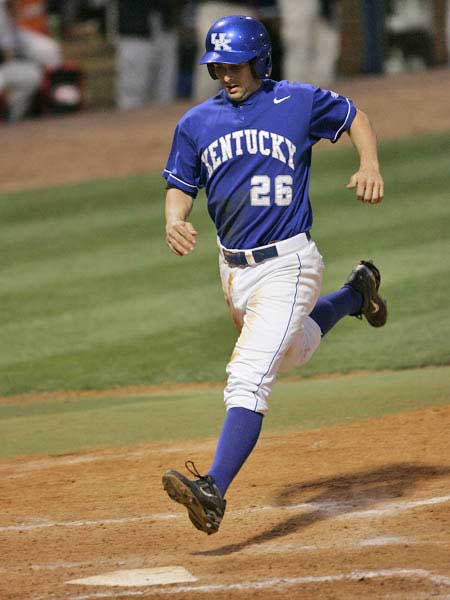 I've placed a self-imposed moratorium on talking or thinking about basketball until Wednesday, since it would inevitably end in me yelling about Scotty Hopson's 10-inch biceps doing the John Wall dance, Eric Bledsoe's matador defense or the ridiculousness of Duke getting a #1 vote, so I've decided to go with a slightly different approach and beeeee positive about the rising baseball program in Lexington. The BatCats entered the Top 25 rankings for the first time this season today,
checking in at #22 in the Rivals.com rankings and #23 in the BaseballAmerica poll
. They are coming off a weekend sweep of Bowling Green and their schedule for the week can be found in Chris Johns'
weekly preview post
below. Illustrating just how tough life in SEC baseball is, four teams from the conference (#2 LSU, #4 Florida, #13 South Carolina and #15 Arkansas) are ranked along with the Cats in the Rivals poll and five (#2 LSU, #5 Florida, #15 South Carolina, #17 Arkansas and #25 Georgia) are in the BA Poll.
The strength of the conference only makes the emergence of the UK baseball program that much more impressive
. Of course, the true measure of their greatness, as I'm sure any of the BatCats would tell you, is that there have officially been three KSR posts today mentioning the baseball team. You can't argue with that. Also, the Kentucky-Morehead State baseball game scheduled for tomorrow
has been moved from Morehead to Lexington
.
Kick-off Tip-off
First pitch will be at 2 p.m. at Cliff Hagan Stadium.