BBNBA Roundup: Karl Towns goes for 31 points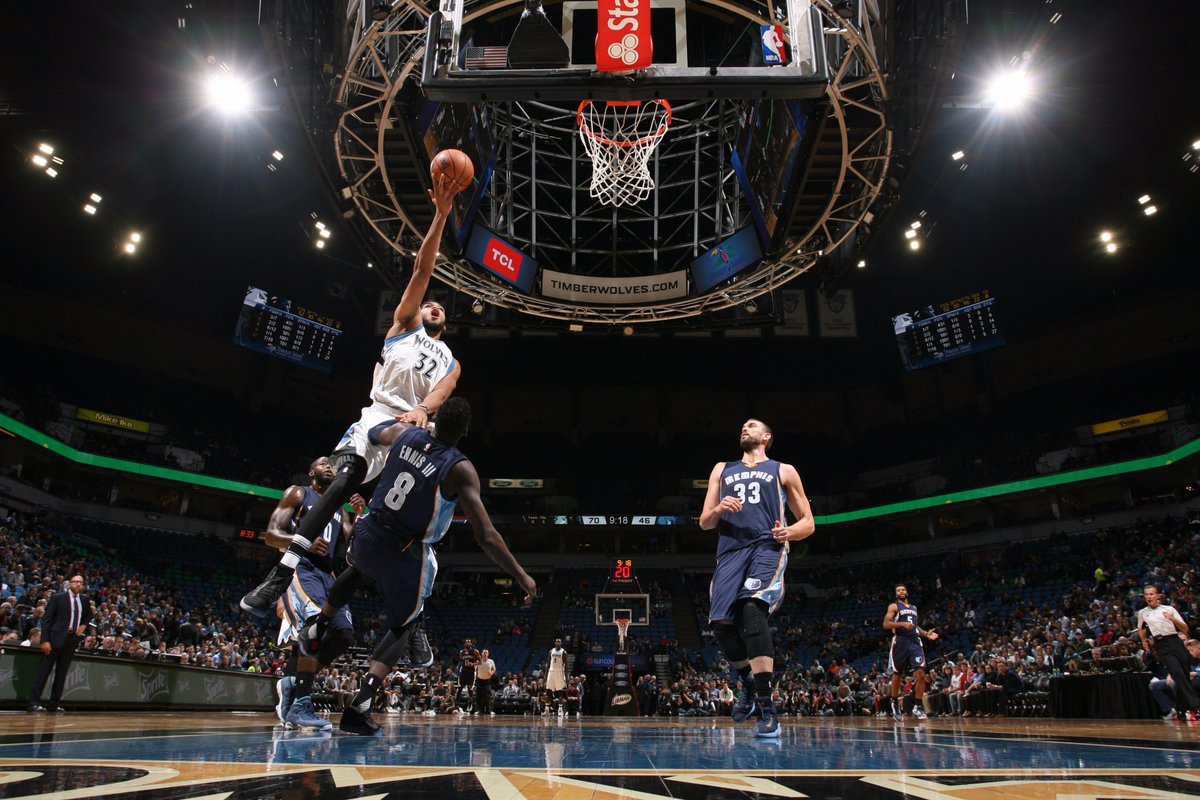 Last night, six of the 26 Wildcats in the NBA were in action, headlined by Karl Towns, who had a monster night in the Timberwolves' win over Andrew Harrison and the Grizzlies. Let's break it down in today's BBNBA Roundup.
Karl Towns, Minnesota Timberwolves: 31 points (7-10), 9 rebounds, 2 assists, 1 block, 24 minutes
Karl had by far his best game of the preseason, although Karl being Karl, I'm sure he'll still find something to nitpick. Check out his highlights courtesy of the NBA:
31 points & 9 rebounds for @KarlTowns to lead @Timberwolves in #NBApreseason victory pic.twitter.com/q9u4MXsNgH

– NBA (@NBA) October 20, 2016
Earlier this week, 48.3% of NBA GMs picked Karl as the player they'd pick to build their team around, and performances like that are why. These two paragraphs from SB Nation's Paul Flannery perfectly sum Karl up:
If you were constructing the ideal personification of a franchise player, it would look a lot like Karl-Anthony Towns. He has the long, sleek build, the easy athletic grace, and the skills to transcend the game. At this moment, he is perfect. Towns had a remarkable rookie season that was even better in hindsight because it left observers wanting more.

Personable and engaging off the court and abundantly talented on it, Towns is the Next Big Thing and everyone knows it. He is so disarmingly charming that one can't help but wonder if it's real. Friends, teammates, and coaches all testify to his validity.
I know you're nodding your head right now, so
click here
to read the rest.
Andrew Harrison, Memphis Grizzlies: 10 points (2-6), 1 rebound, 2 steals, 23 minutes
Andrew actually started for the Grizzlies last night and put up ten points and two steals. He's now battling with Wade Baldwin for backup point guard in Memphis.
Trey Lyles, Utah Jazz: 11 points (4-9), 8 rebounds, 22 minutes
Patrick Patterson, Toronto Raptors: 3 points (1-5), 2 assists, 20 minutes
James Young, Boston Celtics: 8 points (3-8), 7 rebounds, 26 minutes
Young had some nice highlights, including this floater:
James Young with the nice running floater. #BBN #Celtics pic.twitter.com/htrd0oj436

– Scott Charlton (@Scott_Charlton) October 20, 2016
And this drive:
James Young uses the hesitation dribble to get to the rim and finish the double pump layup. #BBN #Celtics pic.twitter.com/yPZ2CTQxW2

– Scott Charlton (@Scott_Charlton) October 20, 2016
Julius Randle, Los Angeles Lakers: 12 points (6-13), 5 rebounds, 1 steal, 23 minutes
The Lakers lost to the Warriors, but Randle got the best of Kevin Durant on this play:
Julius Randle doing work against Durant. #BBN #Lakers pic.twitter.com/1vlpFvm18L

– Scott Charlton (@Scott_Charlton) October 20, 2016
Tonight's schedule:
7:00 PM: Pelicans (Anthony Davis, Terrence Jones) at Magic
7:00 PM: Heat at Hornets (MKG)