Bellarmine wins ASUN Tournament but will sit out Big Dance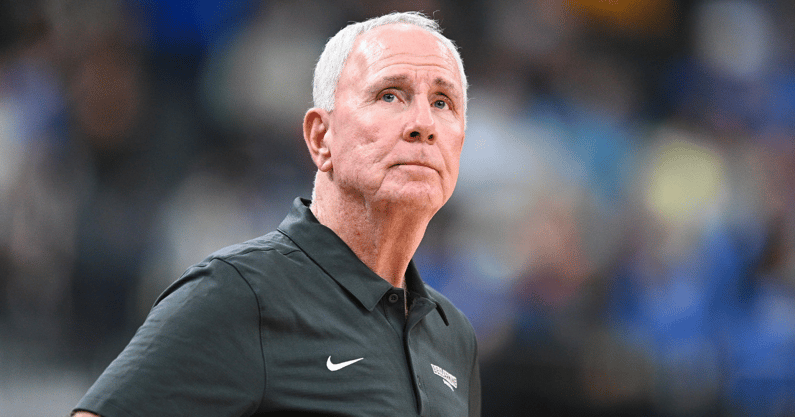 On Tuesday evening, Bellarmine hosted Jacksonville at Freedom Hall for the ASUN championship. If the Dolphins won, Jordan Mincy's program was heading to the NCAA Tournament for the first time since 1986 in his first year as head coach.
The same could not be said for the Bellarmine Knights.
Scotty Davenport's basketball program is in the middle of a Division I transition after years spent as a Division II powerhouse. Under the former Rick Pitino assistant coach at the University of Louisville, Bellarmine won a national championship in 2011 to go along with six conference titles in D-II. However, the school decided to make a move in June 2019.
Bellarmine then began the transition to full-time status into the ASUN where the Knights would have to go through a four-year process. Unfortunately, Bellarmine basketball cannot qualify for the NCAA Tournament during this time since the school is not yet a full Division I member.
Well, the Knights messed around over the last week and won the ASun conference tournament in year two capping off a 20-13 (11-5) record. They'll get a trophy but no automatic bid to the NCAA Tournament.
After taking care of Florida Gulf Coast in the quarterfinals, the Knights went on the road and upset Liberty in the semifinals. Meanwhile, Jacksonville knocked off No. 1 seed Jacksonville State in the same round.
Due to Bellarmine having a better conference record, the Knights hosted Jacksonville on Tuesday for the league title game. Behind a career-high 27 points from CJ Fleming, Bellarmine claimed a 77-72 victory to win the conference crown.
However, neither Bellarmine nor Jacksonville will get the league's automatic bid. That will go to Jacksonville State who won the regular-season title. As KSR's Wynn McDonald explained, the entire situation is just a ridiculous mess.
The NCAA just has a way of not making things easy.