Benny Snell gives grieving family tickets to Steelers playoff game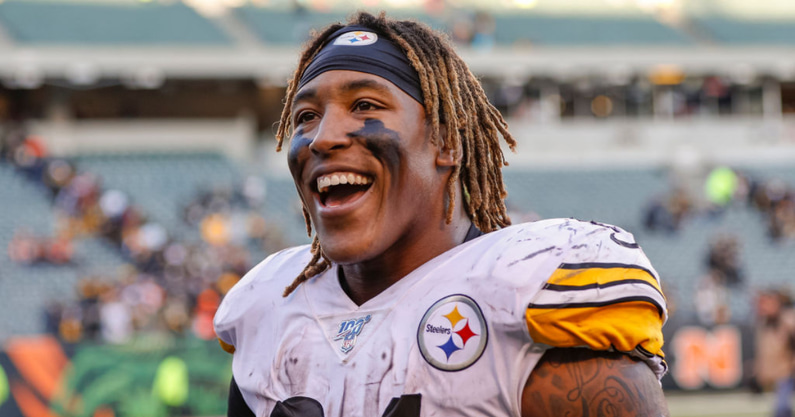 The Pittsburgh Steelers face the Kansas City Chiefs Sunday night in the wild-card round of the NFL Playoffs. Thanks to Benny Snell, a family going through some difficult times will be at Arrowhead to cheer their Steelers on.
An Instagram post went viral in Steelers nation this week about a teenage boy who recently lost his father to cancer. The boy is named Steeler because the family, specifically the father, loves the team so much. Steeler's friend Aiden Porter wrote about the family and what they're going through on Instagram, encouraging the team to give them tickets to Sunday's game vs. the Chiefs.
According to KDKA, Benny Snell saw the Instagram post and DM'd Porter. He said he wanted to do something special for the family and offered them three tickets to the game. Steeler's hometown of Proctorville, Ohio pitched in too, buying the family roundtrip plane tickets to Kansas City. On Sunday night, they'll be in the stands to cheer Benny and the Steelers on in their improbable playoff run, undoubtedly thinking of their dad.
Good on ya, Benny.