Benny Snell honors Chris Oats with 'My Cause My Cleats'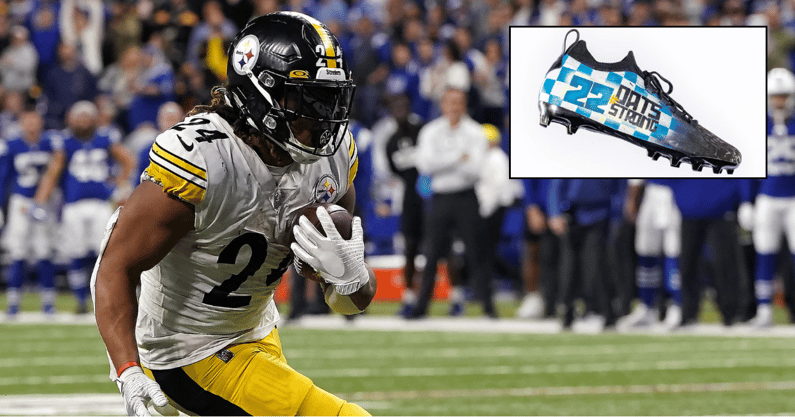 It's not just Jacksonville Jaguars rookie Luke Fortner representing the Kentucky football program well during this week's "My Cause My Cleats" promotion in the NFL.
Easing up on its strict uniform policies for the week, the league allows players to wear custom cleats to support their most passionate causes and charities of choice. Fortner chose the Kentucky Children's Hospital (KCH) to not only honor a place he frequented during his time in Lexington, but an individual patient in particular, Ellie. The two worked together to draw up the design, which Fortner is set to unveil on the field this Sunday when the Jaguars take on the Lions.
Former Wildcat Benny Snell will also be honoring a dear friend and cause that is near and dear to his heart: former teammate Chris Oats and the 22 Oats Strong Foundation.
The Pittsburgh Steelers revealed its players' cleats for the week on Thursday, with Snell's pair prominently featuring Oats rocking Kentucky blue and the slogan dedicated to the Wildcat linebacker throughout his recovery process, Oats Strong.
Take a look at the sweet kicks below: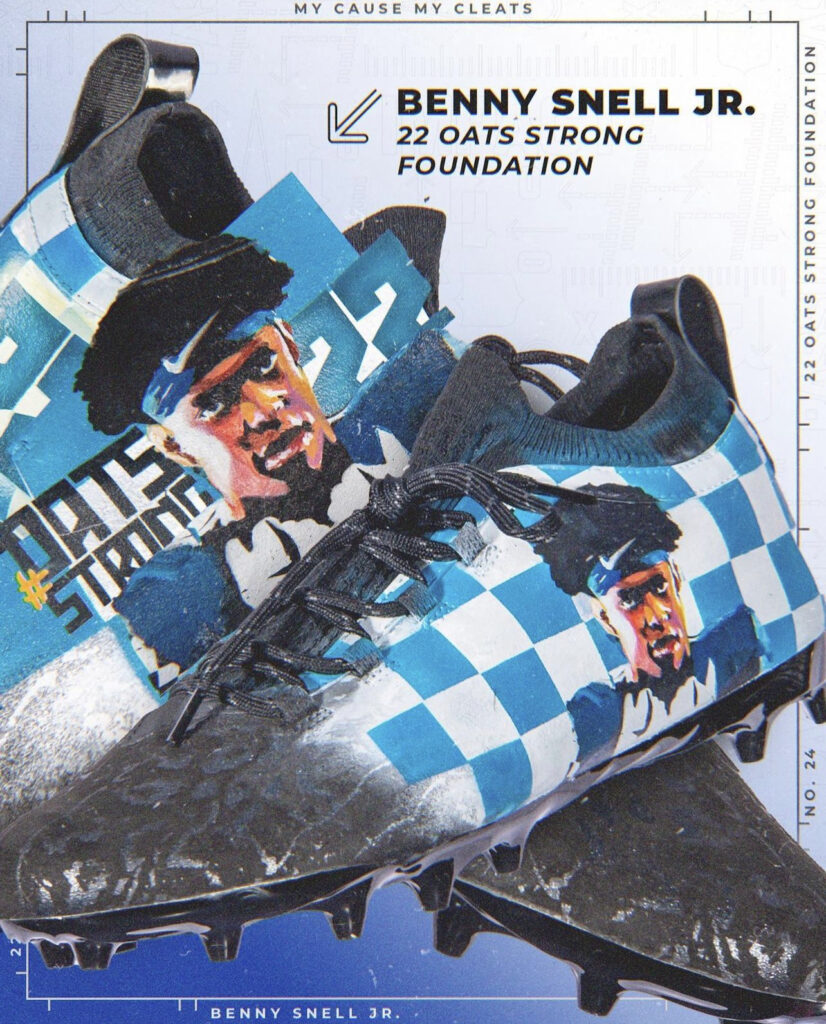 And a closer look: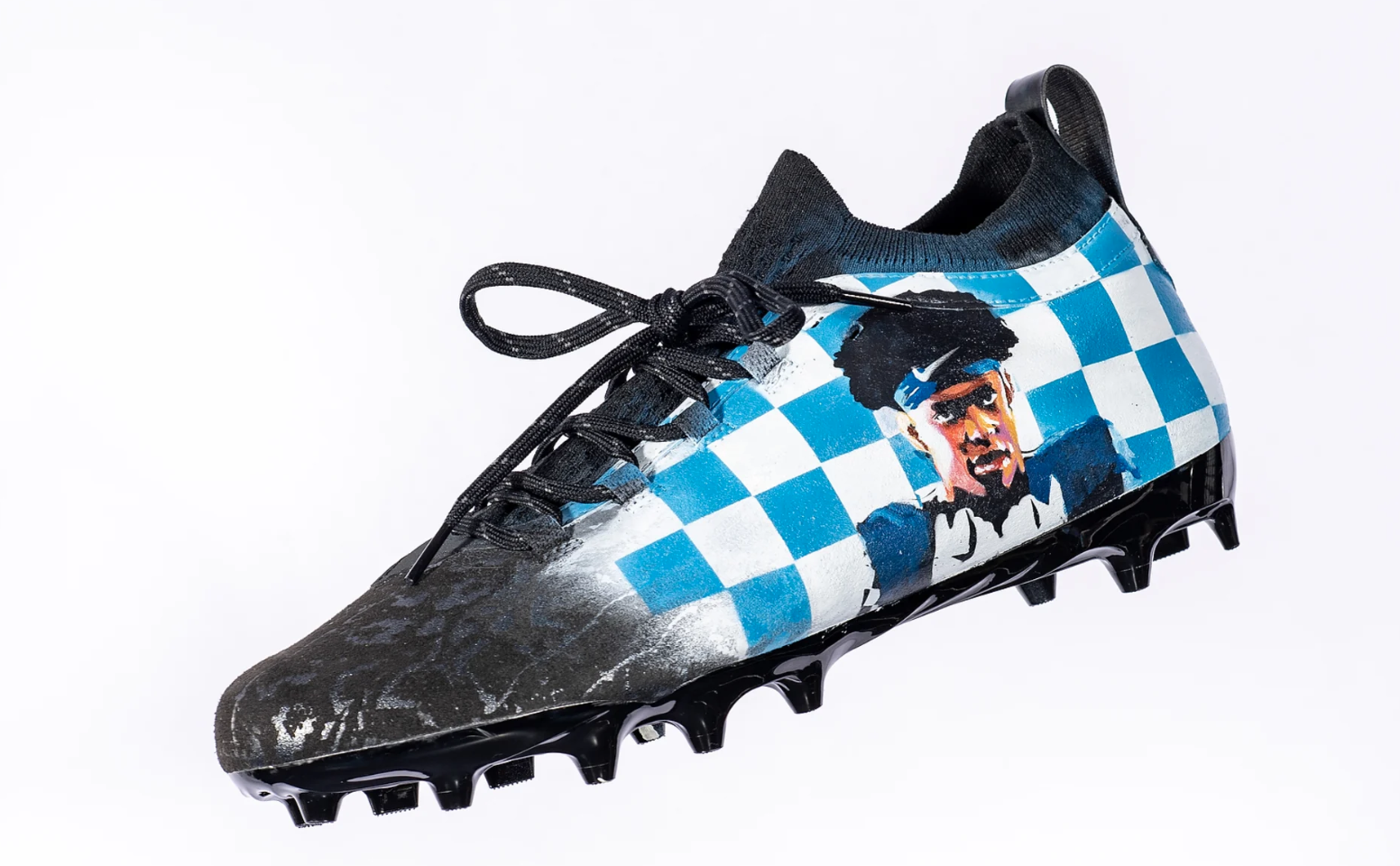 Oats' road to recovery has been a difficult one since suffering a stroke back in May of 2020. It's taken countless hours of therapy and tireless work to regain strength and range of motion with his limbs, learning to stand before taking actual steps, forced to make progress inch by inch.
Prior to his medical emergency, Oats recorded 73 total tackles, 2.0 sacks, two forced fumbles, and two fumble recoveries in two seasons for the Wildcats. Through his recovery, Kentucky has kept the standout linebacker around the program as often as possible, regularly bringing him to home games and helping him make the trip to the Citrus Bowl last season, then honoring Oats during Senior Day festivities this past week — presenting an opportunity for Big Blue Nation to celebrate his career in Lexington.
Kentucky has also gone out of its way to use the school's platform and fanbase to help raise money for the Oats family as medical expenses continue to stack up through the 22 Oats Strong Foundation and an individual GoFundMe page, which has raised over $197,750 — and counting.
Snell scored the game-winning touchdown for the Steelers against the Indianapolis Colts on Monday Night Football, finishing the day with 62 yards and a score on 12 carries. Now, he's set to honor his former teammate and his foundation when Pittsburgh takes on the Atlanta Falcons on Sunday, with kickoff scheduled for 1 p.m. ET on CBS.