Big Blue Bahamas poolside recap with LEX18's Keith Farmer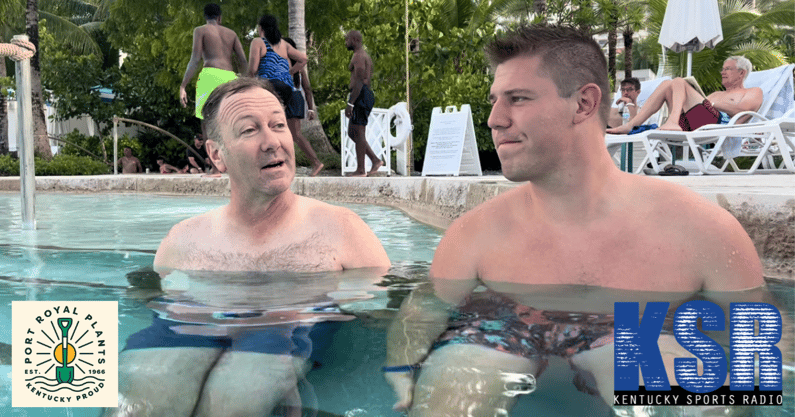 KSR has always done things in the most ridiculous manner possible, and that continued down in the Bahamas during Kentucky's four-game exhibition trip at Baha Mar Resort.
After a week of non-stop basketball coverage with four games in five days, the KSR crew got out of the cold gym and enjoyed some sunshine on the final day of the trip. Keith Farmer of LEX18 joined KSR's trusty photographer Dr. Michael Huang and me at the pool to swim, cliff jump and explore the resort's swim-in aquarium.
To close out the fun, Farmer and I sat down for a 10-minute poolside chat to break down Kentucky's four-game stretch in the Bahamas and our post-tour expectations for the Wildcats as we look ahead to the 2022-23 season.
Is UK a true title contender? Who was the breakout star of the event? What were the best behind-the-scenes moments of the trip? The two of us break it down (with slight discoloration) on KSR's YouTube page below:
Come for the hard-hitting analysis, stay for the slight discoloration.
If you haven't yet, subscribe to our YouTube page for more exclusive content right here.