Big Blue Madness 2015 Guest List
Kentucky basketball's biggest recruiting event is only days away and some of the nation's top high school talent will be in attendance to take it all in Friday night. This year's confirmed guest list features the top rated point guard, shooting guard, power forward and center, as well as others, including one of John Calipari's two commitments from the class. Get to know them below as we await their highly-anticipated arrivals later this week...  
Sacha Killeya-Jones (COMMITTED)
Power Forward
6'10", 207 lbs. Lynchburg, Virginia (Virginia Episcopal School) Top247: No. 16 | 4 PF 247 Composite: No. 26 | 8 PF Rivals: No. 26 |  8 PF ESPN: No. 31 | 7 PF Scout: No. 29 | 7 PF Kentucky's first commitment in the 2016 class, Sacha Killeya-Jones will take his official visit to his future school for Big Blue Madness. A five-star power forward, Killey-Jones committed to the Cats back in August. He received his scholarship offer while on an unofficial visit in Lexington in June. Killeya-Jones named Calipari as one of the key factors in luring him to UK. He said at the time of his commitment, "I look at what Coach Calipari has done with players like myself, and I see the way he prepares them for the next level and it's impressive. "He is a really genuine person who is a demanding coach. I felt very comfortable with him and trust him." https://www.youtube.com/watch?v=mPE46hhgePw  
Marques Bolden
Center
6'10", 254 lbs. DeSoto, Texas (DeSoto) Top247: No. 34 | 3 C 247 Composite: No. 20 | 1 C Rivals: No. 16 | 1 C ESPN: No. 2 | 2 C Scout: No. 12 | 1 C The No. 1 center in the 2016 class, Marques Bolden will attend Madness, his second trip to Lexington in a little over a month. Bolden took his official visit back in early September, but he will take another look at the program on Friday. Bolden is very high on the Cats at the moment and he could very well become the final piece to Calipari's frontcourt in 2016-17. With Killeya-Jones and Wenyen Gabriel committed, plus Tai Wynyard, Isaac Humphries and Marcus Lee's potential return, Cal is looking to add one last body to his group of skilled big men. Bolden, as well as "Bam" Adebayo, Jarrett Allen and Harry Giles, is on the short list of players to join that bunch. Duke is Kentucky's toughest competition in his recruitment. https://www.youtube.com/watch?v=lpDGm7mXQcs  
De'Aaron Fox
Point Guard
6'3", 185 lbs. Katy, Texas (Cypress Lakes) Top247: No. 2 | 1 PG 247 Composite: No. 3 | 1 PG Rivals: No. 5| 2 PG ESPN: No. 7 | 2 PG Scout: No. 4 | 1 PG If things go as expected, De'Aaron Fox will be the next great point guard to play for Calipari at the University of Kentucky. Fox is Cal's favorite point guard in the class and the feeling is mutual. The Cats currently lead by a wide margin, and we may see a commitment shortly after his official visit to Lexington this weekend. It helps that Fox recently canceled his official visit to Arizona, which was set for November. All signs point to him joining Kentucky's 2016 recruiting class, sooner than later. https://www.youtube.com/watch?v=oCqGv3jJbBA  
Harry Giles
Power Forward
6'10", 210 lbs. High Point, North Carolina (Oak Hill Academy) Top247: No. 2| 1 PF 247 Composite: No. 3 | 1 PF Rivals: No. 2| 1 PF ESPN: No. 1 | 1 PF Scout: No. 1| 1 PF Harry Giles, arguably the best overall player in the class, will take his official visit to Big Blue Madness. Giles is somewhat of a pipe dream for Kentucky fans, but as we've seen in years past, anything can happen once John Calipari gets someone on campus, especially during the greatest spectacle in this history of college basketball practice. Duke is the presumed favorite for the five-star power forward, considering his close relationship with Blue Devil commit Jayson Tatum and he is from nearby High Point, NC. He is also considering UNC and Wake Forrest, as well as UK, but Duke is the likely pick. Giles is the No. 1 overall pick in DraftExpress.com's 2017 NBA Mock Draft. https://www.youtube.com/watch?v=fASlnqiguKo  
Malik Monk
Shooting Guard
6'4", 187 lbs. Lepanto, Arkansas (Bentonville) Top247: No. 5 | 1 CG 247 Composite: No. 5 | 1 CG Rivals: No. 6 | 2 SG ESPN: No. 5 | 1 SG Scout: No. 6 | 1 SG Malik Monk is a name we've followed closely ever since he blew up in last year's Nike Peach Jam. It has long been believed Kentucky is the only program that can pull him out of Arkansas, and that mindset is still the same, although Kansas is attempting to make a run. Monk visited Kansas over the weekend for Late Night In The Phog, along with the aforementioned Bolden, Fox and Giles. For Kentucky, assuming Fox joins the class, the key will be convincing Monk to play off the ball with Fox. Monk is a combo guard and can play the two as well as anyone, but he wants to go somewhere that will give him the ball. His relationship with Fox could be the ultimate deciding factor in whether he stays home at Arkansas or makes it to Lexington. This weekend will be Monk's official visit to UK. He will follow it with his official visit to Arkansas next week. https://www.youtube.com/watch?v=JMj6GC4HrH0    
Kris Wilkes (2017)
Small Forward
6'7", 190 lbs. Indianapolis, Indiana (North Central) Top247: No. 21 | 4 SF 247 Composite: No. 17 | 5 SF Rivals: No. 10 | 2 SF ESPN: No. 26 | 5 SF Scout: No. 12 | 3 SF One of the two high school juniors attending this year's Madness, Kris Wilkes is a product of Indianapolis and one of the Hoosiers' top priorities in 2017. He does not hold a scholarship offer from the Cats but he has already visited Lexington once before and hopes to one day obtain that coveted offer. He does have offers from Kansas, UCLA, Vanderbilt, Maryland, Illinois, Purdue and IU, among a few others. https://www.youtube.com/watch?v=QCEe5q7o1I4  
Trae Young (2017)
Point Guard
6'1", 170 lbs. Norman, Oklahoma (Norman North) Top247: No. 31 | 5 PG 247 Composite: No. 28 | 4 PG Rivals: No. 26| 5 PG ESPN: No. 25 | 4 PG Scout: No. 32 | 6 PG Unlike Wilkes, Trae Young, the other confirmed guest from the 2017 class, does have a scholarship offer from the Cats. Young is a high school teammate of Michael Porter Jr., the top rated small forward in the class, and the two would make a very nice package deal in college. While Young is good in his own right, his friendship with Porter Jr. makes him an even more attractive candidate at point guard. But that's not to take away from his own game. https://www.youtube.com/watch?v=p_BMD5A8_Bc  
UNCONFIRMED:
Drake
Rapper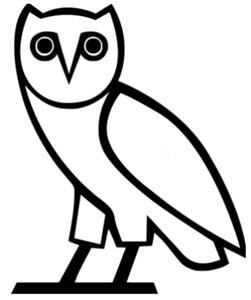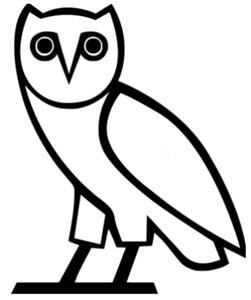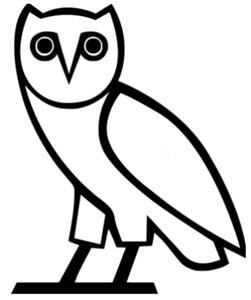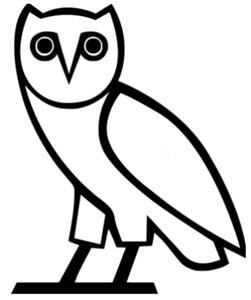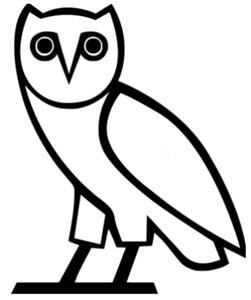 Toronto, Canada (OVO) Will he be back?