Big Blue Madness set for Oct. 14; campout confirmed for Oct. 1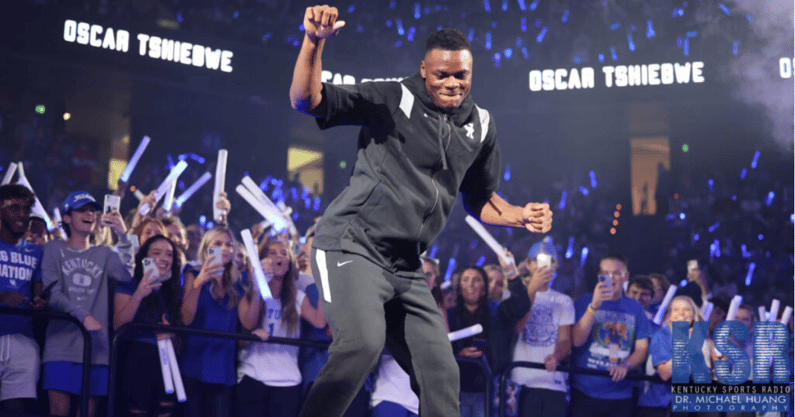 Folks, the Big Blue Madness campout is officially back.
Ryan "Scoop" Lemond leaked earlier on Tuesday that the annual campout tradition would return on Saturday, Oct. 1 for the first time since 2019. A few hours later, UK confirmed the news while also announcing that Big Blue Madness is set for Friday, Oct. 14. The campout's "Move-in" time is scheduled for Oct. 1 at 5:00 a.m. EST with ticket distribution set for Sunday, Oct. 2 at 9:00 a.m. EST.
The BBM campout will coincide with both the Kentucky football game on the road against Ole Miss and the volleyball home game against Alabama, the latter of which will begin at 4:00 p.m. EST. A watch party will be held at Memorial Coliseum for the UK-Ole Miss game, which could feature two undefeated, nationally ranked programs.
Back in July, Kentucky head coach John Calipari announced the annual campout would be returning this season for the first time since 2019. Big Blue Madness was canceled in 2020 due to COVID-19 before returning in 2021, though tickets were distributed online and the in-person campout was canceled.
"It is unacceptable to not have a campout," Calipari wrote at the time. "It is part of what makes UK Basketball special. We have some great ideas on how, where, and when that will make it tremendous. Unless there is some sort of roadblock, campout will return!"
Previously taking place the final week of September, BBM campout will now open the month of October. If you can't make it in person, you can always claim your free tickets on Ticketmaster.