Big Blue Madness was a Recruiting Success
[caption id="" align="alignnone" width="610"]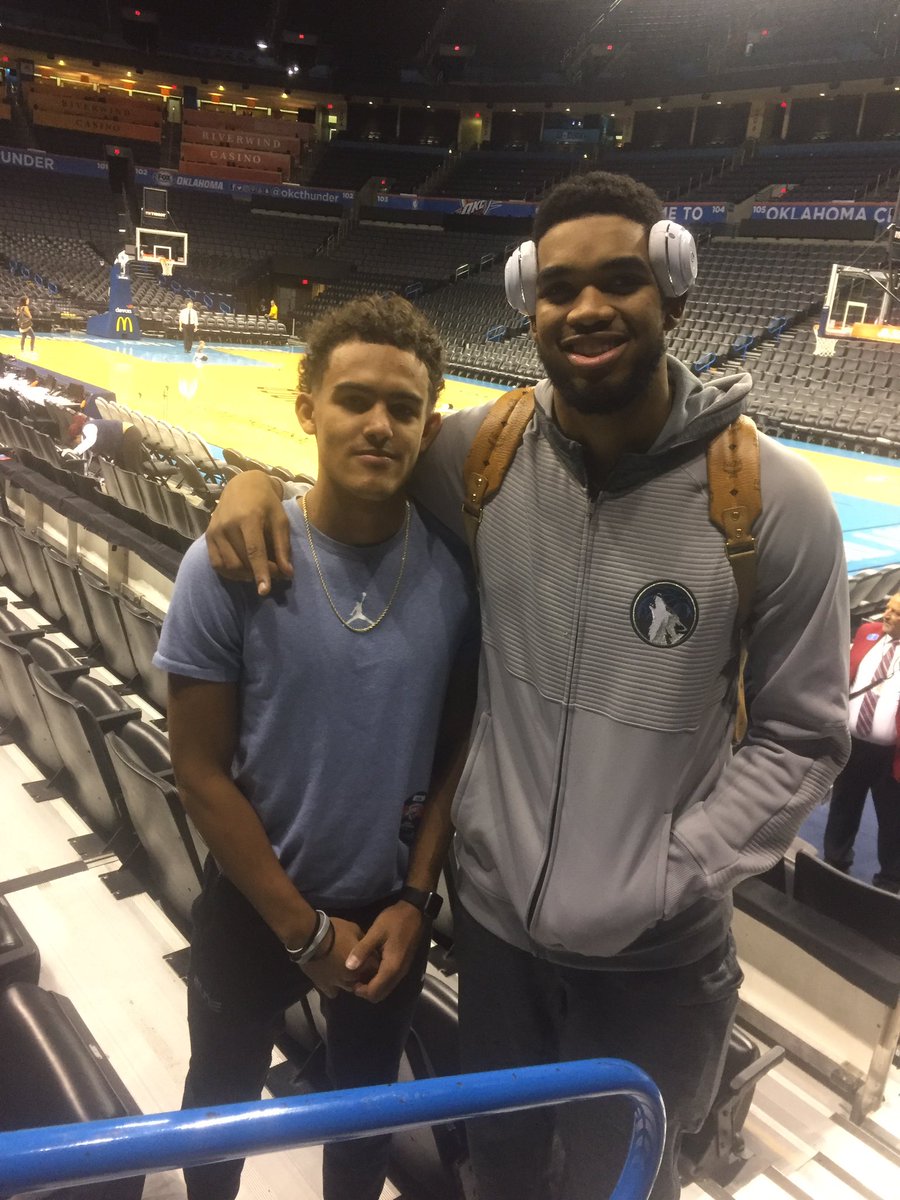 Trae Young went to Louisville to watch Karl Towns play Saturday night, via @TheTraeYoung.[/caption] The late addition of Mohamed Bamba to the guest list made Friday's Big Blue Madness one of the biggest recruiting nights in the John Calipari era.  All six prospects from the class of 2017 are five-stars and two from the class of 2018 are in the top three.  The night looked great on paper, but what did the recruits think? Ray Young, the father of point guard Trae Young, described it simply: "It couldn't have been any better."  
From T.J. Walker of Cats Illustrated
:
"It was pretty cool seeing everything, but actually the best thing was my wife was able to see everything. We were there last year for Big Blue Madness. But she was really comfortable with everything. She liked what she saw. She feels even better now knowing that she was there. She knows where he'll be staying, where classes are, how the whole process will go. She felt really good about that. She would hate for her son to pick any school and she hadn't been on the campus yet."
Pick whichever cliche you want: 'Happy wife, happy life,' or 'If momma ain't happy, ain't nobody happy.'  It's great news, however, this is probably the best thing from T.J.'s talk with Mr. Young.
"Coach Cal always informs Trae of everyone he's recruiting from the five to the point guard. That just makes us as a parent feel more comfortable about the entire situation and let's me know that Trae and Cal are having great communication. It's just a good situation I feel."
It's also worth noting the Youngs arrived a day early, overlooking basketball media day on Thursday and receiving some extra attention from the coaches and players before other recruits arrived Friday. P.J. Washington's father,
Paul Sr., talked to Adam Zagoria
after their visit to Big Blue Madness.  Even though they didn't get to spend too much time with the coaches, he was impressed with Coach Cal.
"I think every high school kid looks at the college that they want to go to and how many people they have in the pros and the one thing that that stands out with Kentucky is Calipari puts them in the league at a rapid rate," Paul said.  "I heard somebody say that most coaches probably don't have five players in the league, he's got five people on one team in Phoenix. So that's big-time, that's big-time."
Since the visit, Washington has cut Texas from his list, now down to UK, UNLV, Arizona and North Carolina.  Roy Williams visited Washington today, but he had competition.  
Kenny Payne paid Washington a visit to follow up on his trip to Lexington
. Last, but not least, 2018 point guard Immanuel Quickley appeared to enjoy his trip to Lexington. [caption id="" align="alignnone" width="592"]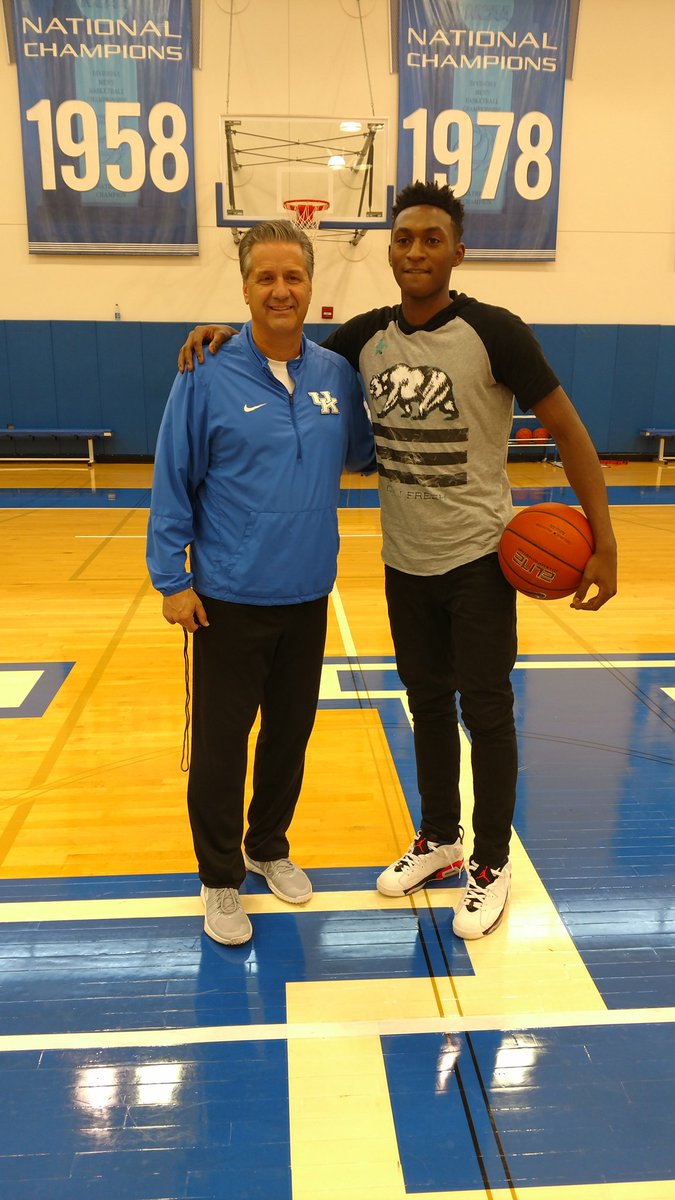 @demetriacaldewel1[/caption] [
Cats Illustrated
and
ZagsBlog
]