Blue Smith says Kentucky Feels Like Home
[caption id="" align="alignnone" width="900"]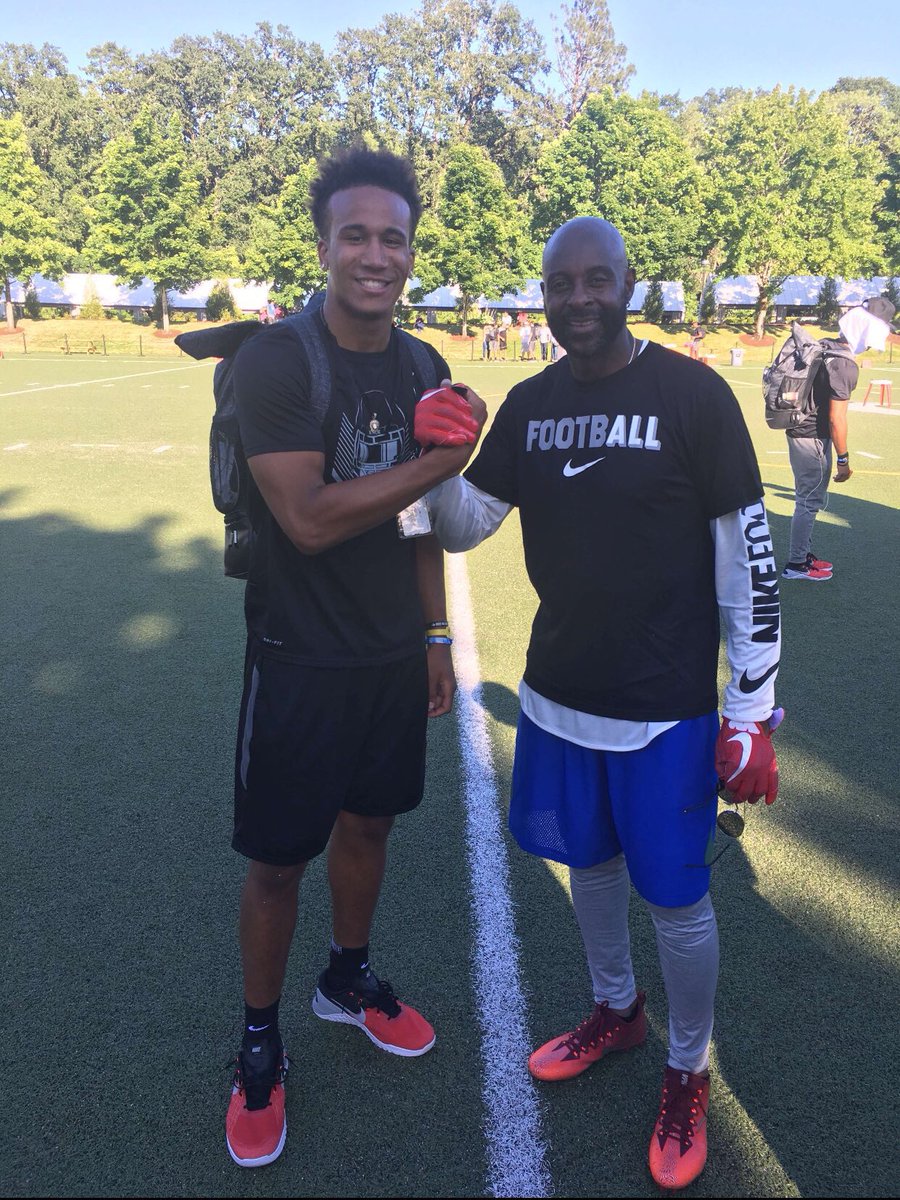 @BlueSmith_ with Jerry Rice at The Opening[/caption] It's a two-team race for one of the best high school football athletes in the country.  Normally you'd choose Ohio State over Kentucky whenever it relates to football, but that may not be the case for L'Christian "Blue" Smith.
"Whenever I go down there, there's just such a feeling of home,"
Smith told
Land of 10
at The Opening. "Coach Marrow and Coach Stoops always treat me so well and give me so much love. I love the love that they show me." The Cats were the early favorites for the third-ranked athlete in the 247 Composite, but the Buckeyes have gained ground over the summer.  Urban Meyer said enough at a visit to Columbus in May to give Ohio State momentum.  Smith has pushed back his decision date twice since then, except he actually never had a decision date. "Honestly, it's just to keep people guessing," the 6'6" wide receiver said. "Like I said at the beginning, when all this started, I was going to take as long as I needed. I am not going to have a date,
I'm going to commit when I am ready to commit. Because you know what? It's fun.
I mean, sometimes I just want to get away because it can get overwhelming, but it's fun for the most part." Smith's honesty is refreshing.  I was already a fan of his game and his name, but now he's just messing with people?  Fantastic. Smith did not set a decision date in the interview but he did provide an excellent tease in the
Land of 10 article
.