Bob Costas is a Zombie's Tuesday News and Views
[caption id="" align="alignnone" width="485"]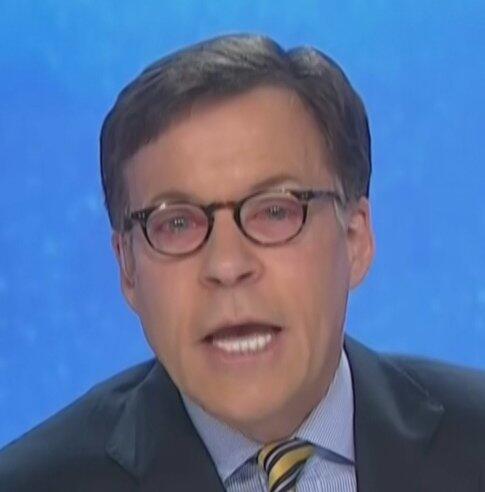 SB Nation
[/caption] It's hard to enjoy NBC's coverage of the 2014 Winter Olympics without fearing Bob Costas is going to turn into a zombie before our very eyes and start chewing on producers and cameramen like an extra in
The Walking Dead
. The longtime anchor's condition is worsening as the games go on, to the point where
we seriously need to have the conversation about removing his head with an axe
. I like Bob Costas, everyone likes Bob Costas, but I'm afraid the Bob Costas we once knew is beyond saving and he can't be trusted. Once he completely turns, he will feast on everyone he can sniff out, turning them, too. Costas said last week he is suffering from a minor left eye infection and it will resolve itself by the weekend. Yeah, that's what everyone says after being bitten. It's called denial and wanting to stay alive. Now it's Tuesday and both of his eyes are redder than Mark Stoops' face in Columbia. We can't believe your lie any longer, Bob. You're either a mindless, flesh-hungry, reanimated corpse, or you broke the No. 1 strip club rule, in Sochi of all places, and I don't see any traces of glitter on your face. Someone get the axe. Here's tonight's News and Views...
The new Rupp Arena drawings are out.
Lexington Mayor Jim Gray and Kentucky Governor Steve Beshear released nine new renderings of the proposed Rupp District renovation on Monday at a press conference in the Lexington Center. (Click
here
if you haven't seen them.) If things go as planned, the new design will make the University of Kentucky basketball's home the "gold standard" arena in college basketball, with several other improvements to the surrounding downtown area. Maybe the most eye-catching feature of the new look will be the transparent skin of the structure, allowing fans inside to see the happenings outside and vice versa. The new design will also include a Catwalk, an exterior corridor between the Hyatt and arena that will connect the venue to downtown. The outdoor Catwalk will have new retail and will be where the current food court/escalators are now inside.
Chair back seats!!! OMG!!!
The upper level of the renovated Rupp Arena will feature wider, chair back seats with improved leg room and sight lines. In a Monday morning meeting with the mayor and architects, I was told they will be able to maintain the overall capacity of Rupp while upgrading the upper level seating. One of the ways that can be done will be by bringing some of the upper level seating down to the lower bowl. They will also adjust the incline of the upper level so it doesn't feel like you'll land on the court if you lean too far forward.
R.I.P. Big Bertha. Hello, center-hung video scoreboard!
And outdoor video screens! There will be video screens, OUTSIDE! High-five!!!
Keep in mind, it still has to be paid for.
Mayor Gray was quick to remind everyone that nothing is official until they lock down the funding to pay for the project. Governor Beshear put $65 million in the budget from the state, but the overall estimated price tag is $310 million. Where the rest of that money will come from is currently unknown, but Beshear said he is confident it will get done. UK still isn't officially on board, but Dewayne Peevy, UK's representative at the press conference, said "it won't happen without us." Lexington Center chairman Brent Rice said UK's financial contribution will come once a new lease is signed; the current lease is through 2018 but they're working on a new deal. There are plans to have a big celebratory press conference with Mitch Barnhart and UK president Eli Capilouto when the lease is signed, according to Peevy.
It will be ready for the 2017-18 basketball season.
That's the plan, at least.
Watch the Rupp Arena animation fly-through.
Kentucky moved up four spots to No. 14 in the AP poll.
The Associated Press released its updated Top 25 on Monday and the Wildcats are up four spots to No. 14 in the new rankings. Kentucky got a little help from losses by Texas, Creighton and Michigan last week, and jumped Iowa to reach its new spot, one place behind Louisville. Syracuse, Arizona, Florida, Wichita State and San Diego State make up the top AP five for a second week in a row. Kentucky is No. 13, up one spot, in the USA Today coaches poll.
It is supposed to snow in Auburn Wednesday night.
Because, why wouldn't it? The Cats are scheduled to be in Auburn for a Wednesday night clash with the Tigers, and Mother Nature plans to attend another game with her wintry mix. We'll preview the game over the next two days, but for now, just know the bad weather will follow UK basketball yet again.
Les Miles considering UK assistant Bradley Dale Peveto for LSU special teams vacancy.
According to CoachingSearch.com, an affiliate of our friends at 247Sports, UK safeties and special teams coach Bradley Dale Peveto is a candidate to fill the special teams position in Baton Rouge. Dale Peveto served as the Tigers' special teams coach during the 2007 national championship season, one of his four years as a member of Les Miles' first staff from 2005-2008.
Kentucky Wildcats TV mic'd him up last fall
.
The No. 4 center (football) in America lists UK in his top five.
Luke Hiers announced his top five schools on Twitter Monday and Kentucky was at the top of the list, followed by South Florida, Syracuse, Nebraska and Mississippi State. The three-star prospect is the
fourth ranked offensive center in 247Sports' class of 2015 rankings
. He also has offers from LSU and Ohio State.
Nine Tennessee football players busted at house party with booze, weed and fights.
This one is so big
it made TMZ
. Arrests were made at an off-campus house party thrown by former linebacker Dontavis Sapp. Defensive tackle Danny O'Brien is facing charges of resisting arrest, underage drinking and criminal impersonation, while linebacker A.J. Johnson was charged with providing alcohol to minors and resisting arrest. Three others were cited with four more Vols on the list of underage drinkers at the party. It has been awhile since Tennessee football has gotten into trouble, so it's good to know the Vols are returning to their true form.
KSR is at Sleep Outfitters Tuesday morning.
Matt Jones and Ryan Lemond will be LIVE from Sleep Outfitters in Lexington (2303 Woodhill Drive) Tuesday morning for the radio show. Stop by and 
you'll have the chance to win two tickets
 to the Kentucky/Florida game
 this weekend and free pillows
 from Sleep Outfitters. See you there?