Bob Huggins criticizes Oscar Tshiebwe's work ethic, decision to transfer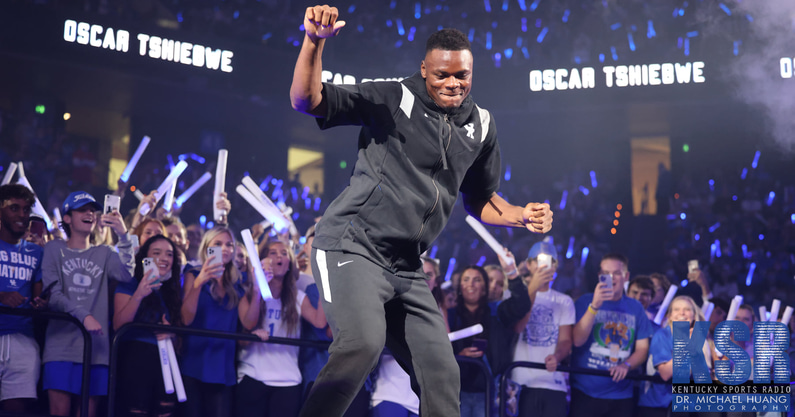 West Virginia coach Bob Huggins says Oscar Tshiebwe didn't like to work hard in Morgantown.
Following the Mountaineers' 87-68 victory over Elon on Thursday, Huggins criticized his team's efforts, saying he had 14 players on the roster that "all want to play," but didn't want to put in the work to earn the minutes.
"We have 14 guys and they all want to play. You're going to have a little bit of unrest because they want to play," Huggins said after the game. "I also understand too, at least when I was growing up in the United States of America, you had to work for what you got. That's kind of gone now."
He added that if players don't want to fight for playing time, they're happy to leave the program.
"That's the way it used to be and that's the way it's going to be as long as I am head ball coach here," Huggins added. "They're going to earn their stripes so to speak. If they don't like it, go ahead and transfer."
And then comes the jab at Tshiebwe. If you ask Huggins, the former WVU center didn't take hard coaching well and decided to leave.
"We lost an alleged McDonald's All-American because he didn't like the fact that we were making him do things that were hard," Huggins said. "So, we're fine."
Tshiebwe, who entered the transfer portal back and committed to Kentucky back in January, is currently averaging 18.3 points on 61.5% shooting and 77.8% from the line to go with 18.7 rebounds, 2.7 blocks and 1.3 assists per contest. All of those numbers are career-highs.
As for West Virginia, the team sits at 3-0 on the year with wins over Oakland, Pittsburgh and Elon to open the season. The team's entire frontcourt rotation — five forwards — is combining for 17.3 rebounds per contest.
Just in case you were curious.