Bol Bol Didn't Play for Calipari in Egypt, but UK is Still one of his Top Suitors
[caption id="" align="alignnone" width="1200"]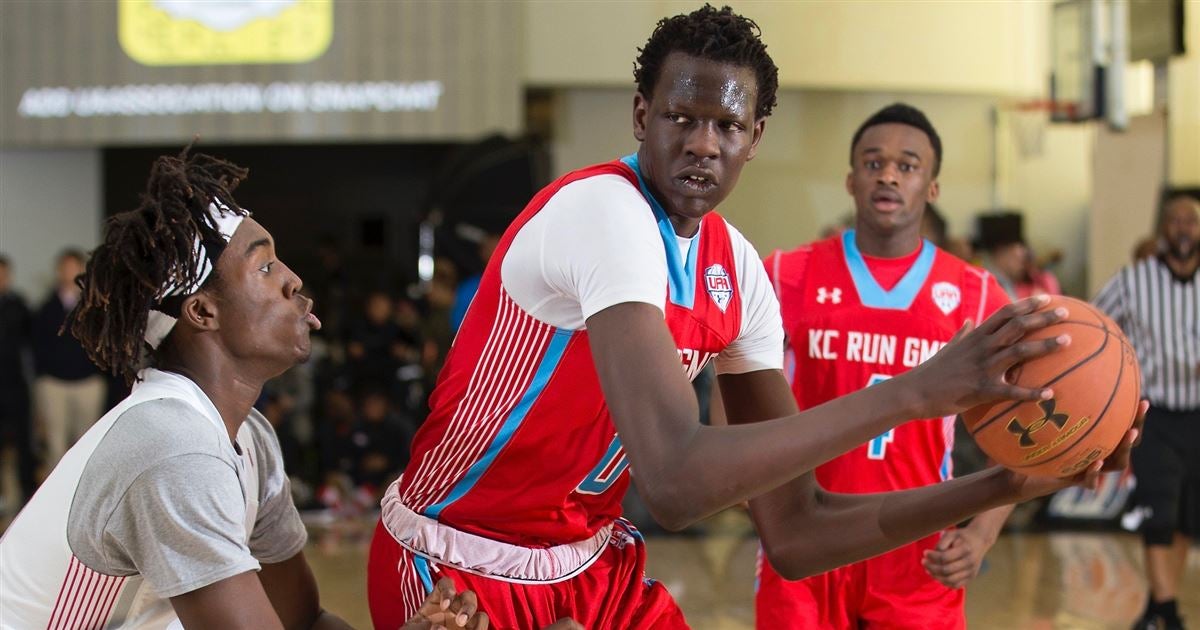 247
[/caption] Bol Bol is a beast.  A 7'2" athlete that can score from everywhere on the floor -- even behind the three-point line -- he had a casual 25 points and 11 rebounds earlier today at the Peach Jam. After talking to others, it was evident that the performance I saw from Bol today wasn't his best.  I can understand why, but hardly.  He was smooth, moving effortlessly around the floor, finishing offensive rebounds with dunks and nailing contested three-pointers.  If that wasn't his best, and he was playing his best at Team USA Training Camp in Colorado, how in the hell did he not make the team? Unfortunately I missed the brief window of opportunity for an interview with arguably Calipari's most sought-after recruit.  Luckily,
Kyle Tucker
was in the media hub to hear Bol's response for failing to make the U19 team.  To put it plainly, he wasn't very happy about it.
"I felt pretty comfortable. He (Calipari) was a pretty cool person. I thought I was going to make the team, but I guess I didn't," he said. "It was very disappointing, because I just heard good things from him and other people the whole weekend, so I thought I was on there."
Bol didn't make the team, but he did jump into the top five of every recruiting service.  One of the most dynamic athletes I've ever seen, Bol isn't letting Team USA's decision change his opinion on Calipari and Kentucky.
 Bol plans on taking official visits this fall to Arizona, Oregon and Kentucky, likely for Big Blue Madness. 
[
SEC Country
]