Boom Williams Says He's 100 Percent
[caption id="" align="alignnone" width="620"]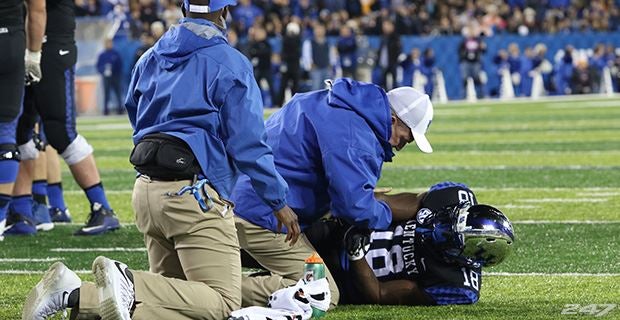 Photo: Darrell Bird, 247Sports
[/caption] Boom Williams dealt with an elbow injury for the second part of last season. The junior running back first injured his elbow against Tennessee, but only missed one game before returning against Vanderbilt. During the season finale against Louisville, Williams re-injured the same elbow in the first quarter, and was ruled out for the rest of the game. Fast forward eight months, Williams says he is 100 percent going into fall camp. Williams had an off-season procedure and was cleared by team doctors on Thursday. "It feels good to be back. I had a lot of relief yesterday when the doctor finally released me. I'm back to where I need to be.
Full hundred percent and ready to go
," Williams said. Williams credits his coaches and doctors who helped him get back to 100 percent. "They've done a great job at managing me through this process. Like I said, it's been great and it's been fun; I can't wait to get back out there with my team," Williams said. A healthy Williams had a message to the fans, "Be on the lookout.
This season is going to be special
".