Boston honors Terrence Clarke's legacy with newly renovated local gym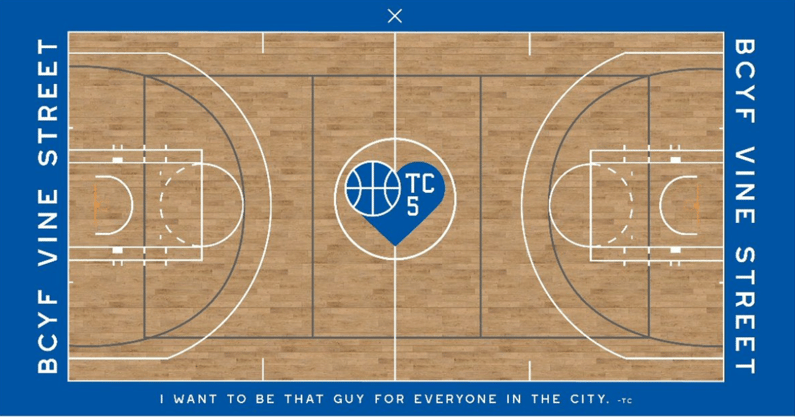 Terrence Clarke's life and legacy will be honored in his hometown, as the Boston Centers for Youth & Families (BCYF) – Vine Street Community Center has been renovated and redesigned in the former Kentucky guard's name. The City of Boston, the Boston Celtics, the National Basketball Association, and New Balance will come together to unveil the local gymnasium's updates on Sunday, November 21.
Clarke grew up playing at the BCYF Vine Street gym, and now, the court has been enhanced and renamed in his honor.
"Representatives from the Celtics, including select player(s) and personnel, will join VIPs from Boston Centers for Youth & Families, New Balance, and the Clarke family in unveiling the newly renovated gymnasium, which has been enhanced and formally renamed after Terrence in his memory," the public press release said. "Terrence, a freshman guard for Kentucky who grew up playing basketball at BCYF Vine Street, died in a car crash this past spring. He was slated to enter the 2021 NBA Draft. "
The court will feature Clarke's 'TC5' logo at center court and a quote from the former Wildcat on the lower sideline, among other details. They have also installed refurbished basketball hoops, new volleyball equipment, and wall padding.
"Featuring his symbolic 'TC5' logo at center court, the newly refurbished basketball hoops, newly installed volleyball equipment, and re-installed wall padding," the release continued. "Terrence's iconic quote "I want to be that guy for everyone in the city," is highlighted along the sideline, while a banner dedicating the court to Terrence's legacy hangs overhead. A Terrence Clarke memorial, featuring a wall mural, a locker, and laminated parquet flooring, has been created just inside the club's entrance, serving as acknowledgment of his everlasting presence inside one of the primary centers he utilized to develop his love and skillset for the game of basketball."
Youth centers from the BCYF Vine Street Community Center will be on-site for the unveil event, with special guests scheduled to be in attendance to share their experiences and memories with Clarke. Osmine Clarke, Terrence's mother, will also speak during the event.
At the conclusion of the presentation, youth members in attendance will play on the new court, participating in drills inspired by Terrence throughout his childhood.
John Calipari and the Kentucky basketball program honored the late Terrence Clarke to open the season at Big Blue Madness. The UK head coach paused during his annual state of the program address to celebrate the former Wildcat's life with his family in town.
"In April, we lost a son, a brother, a young man with his whole life ahead of him," Calipari said. "Terrence Clarke came into the gym every day with a smile on his face and a spirit about him that rubbed off on everyone he touched.
"… I'm so sorry Terrence didn't have an opportunity to experience this in person, but I know he's here in spirit tonight. We, again, the Big Blue Nation loved your son. You know what? Why don't we show him how much we loved him."
The NBA selected Clarke as an honorary draft pick in July with his mother, sister and brother in attendance.