Brad Nessler's Friday Morning Wakeup
Not many people had a better week than Brad Nessler. On Tuesday the sportscaster was introduced as the play-by-play future for the "SEC on CBS," replacing the legendary Verne Lundquist, who had called college football games for the network since 2000. Nessler had done college basketball for ESPN since 2006 before leaving to return to CBS. Then today, Nessler celebrates his 60th birthday by doing whatever it is Brad Nessler does on his birthday. I assume it has nothing to do with watching sports or talking for long periods of time, but who knows. Life has been on the up-and-up for Nessler since that time
he thought West Virginia University was in the state of Virginia
. And now he can say he was the June 3rd honoree of the Friday Morning Wakeup on KentuckySportsRadio.com. So congrats to him, and Happy Birthday. Let's talk sports and stuff. You have me and only me, every hour, until 11 pm tonight. (Woo-hoo!)  
John Calipari and his silly November SEC tournament idea are the talk of college basketball.
Calipari always finds a way to stay relevant, even in the summer months when nothing is going on. This time he's in the news for his farfetched idea of playing the SEC tourney early in the season, with simultaneous games running on two courts in Atlanta's new Mercedez-Benz Stadium. It'll never happen, but the idea of it has Cal in his favorite spot, as the talk of the town. A positive change to the tournament's current format may come out of it, though. Cal has drawn more attention to the irrelevance of the SEC tournament championship, which may help push the title game back from Sunday to Saturday. ESPN's Jeff Goodman reported that the league's coaches are all in agreement and they put forth a proposal to move the game up one day. It would certainly solve the problem of the NCAA selection committee ignoring Sunday's outcome -- and, more importantly, it would give us a night to celebrate before heading back home.
Charles Matthews reportedly committed to Michigan but he didn't.
There was some internet buzz yesterday saying Matthews planned to transfer to Michigan. Turns out that was a little premature and he hasn't made a decision just yet, although Michigan is certainly in the hunt.
Is Shaquille O'Neal's son interested in Kentucky?
According to Shaq, he is. Shaq said on his podcast that his son, Shareef O'Neal, has mentioned Michigan State, Duke and Kentucky as possible spots for his college career. Shareef is a four-star forward (not quite his old man's size) who plays for the Windward School in Los Angeles, rated the No. 38 player in the class of 2018. I have no idea if Kentucky has reached out to the young O'Neal, but how cool would it be to have Baby Shaq on the team in 2018-19?
Jeff Goodman says Marcus Lee turned down guaranteed money from the NBA.
As if Lee's decision wasn't odd enough, now
Goodman is saying Lee had teams guarantee him a $500,000 one-year contract if he remained in the draft
. That would've made him a second-round pick and likely a D-League player for his first season, but Lee said all along he was okay with that and understood it was part of the process. If all that is true, why the hell did he return to school? I don't get any of it. Still love the guy and wish him the best.
Tai Wynyard led all scorers on Day 1 of the FIBA 3x3.
The reigning champion and Most Valuable Player at the FIBA 3x3 U18 World Championship got off to a great start in this year's tournament, scoring a day-high 20 points in two games. Wynyard is currently playing his fourth game, right this very moment, and you can watch via the game's live stream
here
. I don't know what to make of this tournament he's in. Do we take anything we see from him seriously?
Kentucky football opened up at -7.5 over Southern Miss in the season opener.
That game is no cupcake, folks. Southern Miss is a good team returning a very good quarterback. Mark Stoops & Co. desperately need to win that one, and probably cover, or all fan interest in the season will vanish. Lucky for us, Southern Miss has Shannon Dawson.
Kash Daniel is ready to get to work.
He had this to say to the fans yesterday, via his Twitter account: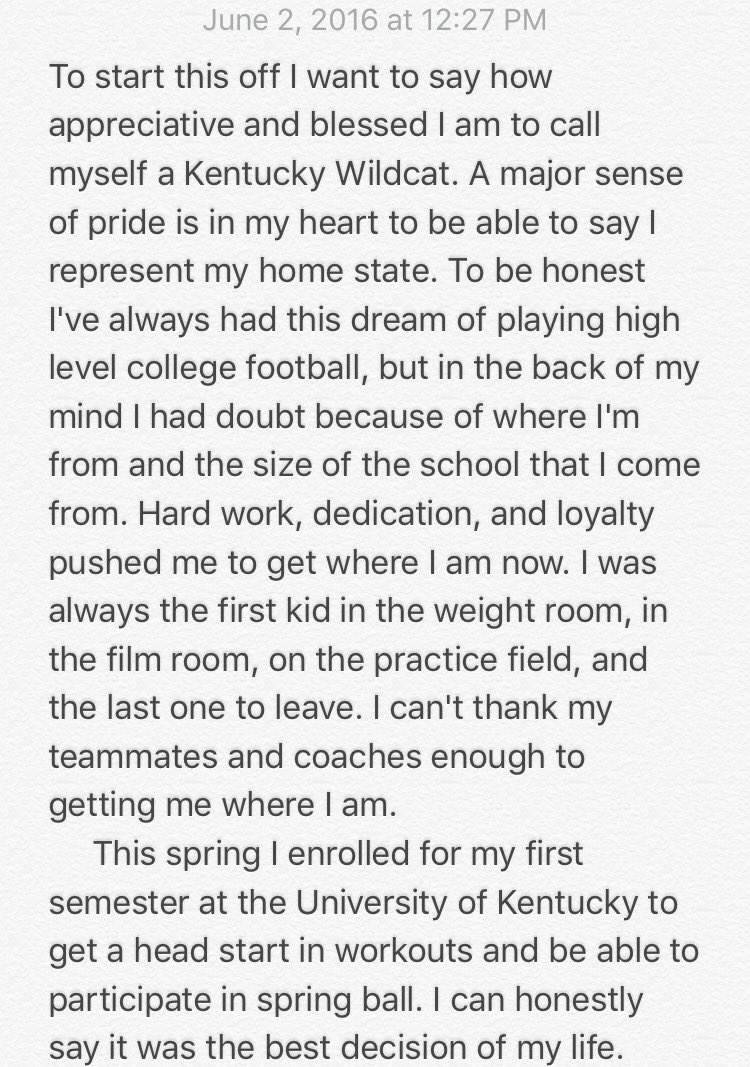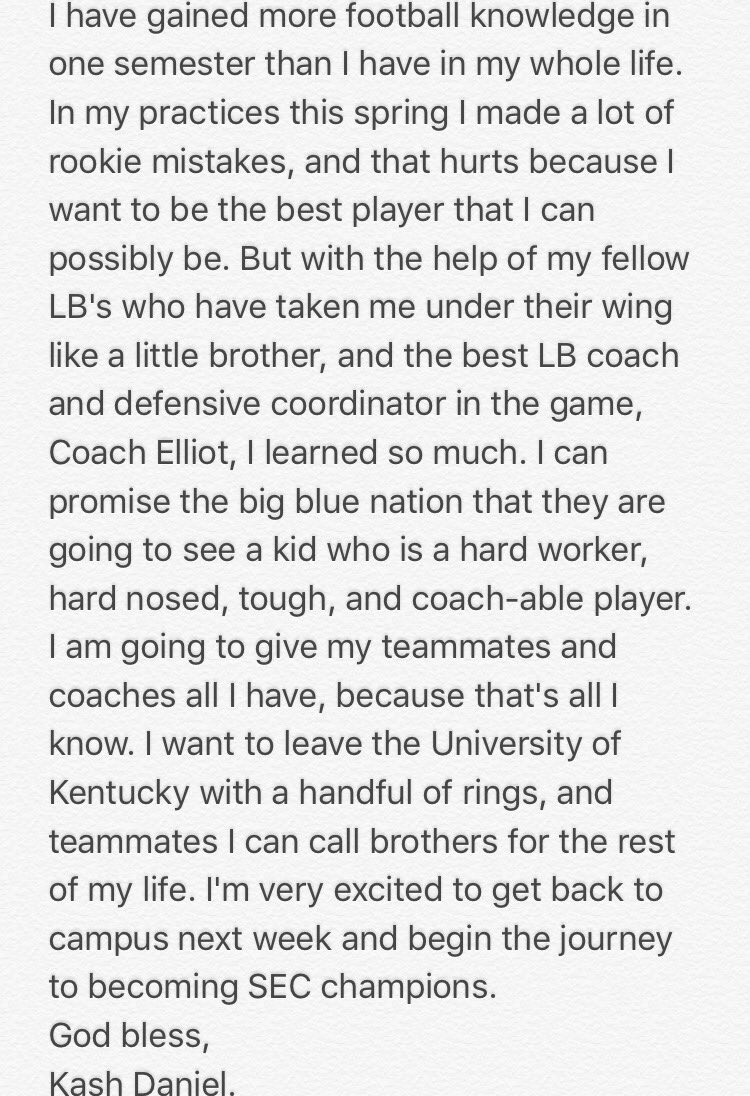 Lots of action on KSR today. It's been a slow summer, so let's have some fun. I'm at the desk all day and night if you need me.