Brad White: Levis is the "unquestioned leader of that side of the ball"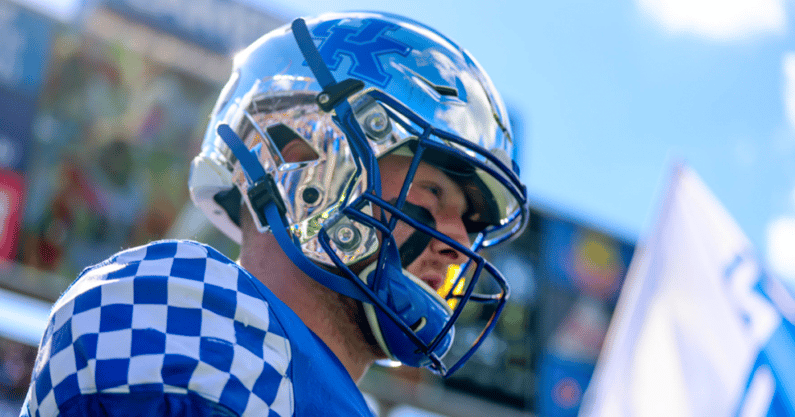 We already addressed what Brad White had to say about his defense after Thursday's practice but he talked a little offense, too. Jeff Drummond from over at Cats Illustrated asked for White's perspective on Will Levis and his comments are very encouraging for the offense in Levis' second season under center.
Leadership is one of the words the leader of the defense used to describe QB1.
"I think throughout the year, last year, you could see it growing and growing and growing and he is the unquestioned leader of that side of the ball and obviously has a voice among the whole team as well," White said. "When your quarterback's that guy, that's a big deal."
Confidence is another trait White sees in Levis. Levis thinks he can make every play and all of the players around him have that same belief in their quarterback.
"From a defensive side of the ball, you feel really confident (in him), you know, and I think our guys do," White added. "If there's a play that needs to be made, they trust that he's gonna be able to make and it's almost a surprise when he doesn't. So that's a good thing, not to put all of that (on him) because again, it's the ultimate team game, everybody's got to elevate, whether it's defense, whether it's offense. Receivers gotta run great routes for him. It's hard to be a great quarterback if you're getting stuck in a route. You know, it's hard to be a great quarterback if protection is not there. So just like it's hard to be a great DB if there's no pass rush, everything works together.
"But from a leadership standpoint, I don't think there's any question that you feel him on the practice field and in the locker room."
Love to hear it.