Brandin Echols suspended one game to open NFL season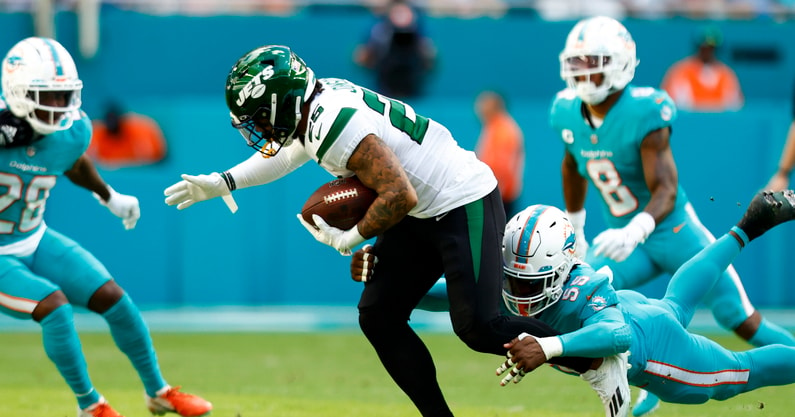 Former Kentucky defensive back Brandin Echols will not be joining the New York Jets for Aaron Rodgers' debut as the new face of the franchise. Instead, the 25-year-old has been suspended for the season opener.
The NFL announced the one-game suspension for a violation of an undisclosed league policy on Thursday.
Echols was involved in a high-speed crash that led to a man being partially paralyzed back in April 2022. He was issued motor vehicle summonses for reckless driving, speeding, unsafe lane change, improper passing and failure to wear a seatbelt, according to police records obtained by the Daily Record. The fourth-degree charge led the former Wildcat to be admitted into the pretrial intervention program (PTI) for three years on Feb. 28.
Once completed, the charge and summonses will be dismissed. He has been forced to pay the injured driver $54,460 and his license was suspended for six months.
Echols was selected by the Jets in the sixth round of the 2021 NFL Draft. Entering the third year of his four-year, $3.65 million rookie contract, the former Wildcat has racked up 71 total tackles (56 solo), 11 pass deflections and two interceptions in 27 career games.
In his two seasons at Kentucky, Echols played in 24 career games, including 22 straight. He totaled 108 tackles, 11 pass breakups, 4.5 tackles for loss, two forced fumbles and an interception, helping the Wildcats advance to and win the Belk Bowl and the TaxSlayer Gator Bowl.