Brandon Knight's Mother Talks About Where Her Son Currently Sits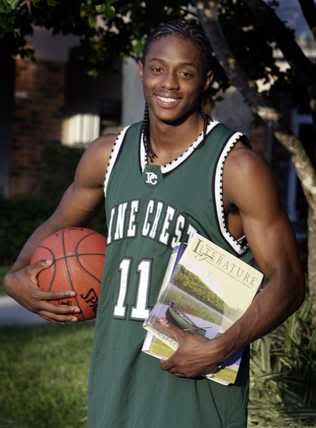 Many reports have recently came out saying different things about where Brandon Knight is in his process. These reports range from Knight going to visit Miami and then committing to UK to Knight getting close to committing somewhere and even to UK actually slipping down Knight's list. In order to get a
better feel for where his mother, Tonya Knight, felt her son was at this point
, I had a brief chat with her yesterday. Here's some highlights from that discussion: DR: With the recent reports of Brandon being close to a decision, are there any
plans for a press conference or a date for a decision
?
Tonya Knight
: No, no plans yet. DR: Has there been any
changes to the list of schools
?
Tonya Knight
: No. Right now all the schools on the list are still in it. DR: Initially the plan was to wait until after the high school season was over and then make a decision. Will that be
a barrier to an announcement if he was to decide earlier
?
Tonya Knight
: No, it won't be a barrier at all. At this point he has finished all of his visits and now we can sit down and he can weigh the pros and cons of each school and then decide when he's ready. DR: Do you feel like he has any
personal leanings or favorites
?
Tonya Knight
: [Laughs] There are some that are favorites but of course I'm not telling anyone just because that's his decision. Obviously, after taking all the visits, some of the schools are going to begin to stick out to a young man and, again obviously, a mother will know what her son is thinking. You have to respect the fact that Mrs. Knight is allowing Brandon to have his moment and make his announcement when he is ready. Recently,
Knight's AAU coach told the Orlando Sentinel that his gut told him that Brandon may be down to UK, KU and Florida
but his mother still feels that all the five schools on the list are still in play. Hopefully, for UK's sake, they remain on that list and, even better, high on that list. Brandon will certainly be a major impact player when he reaches the collegiate level and could go a long way towards filling the void left by departing members of UK's back court that felt they were ready to play for pay.