Bruce Pearl thinks this Kentucky team could be "another Karl Towns type group"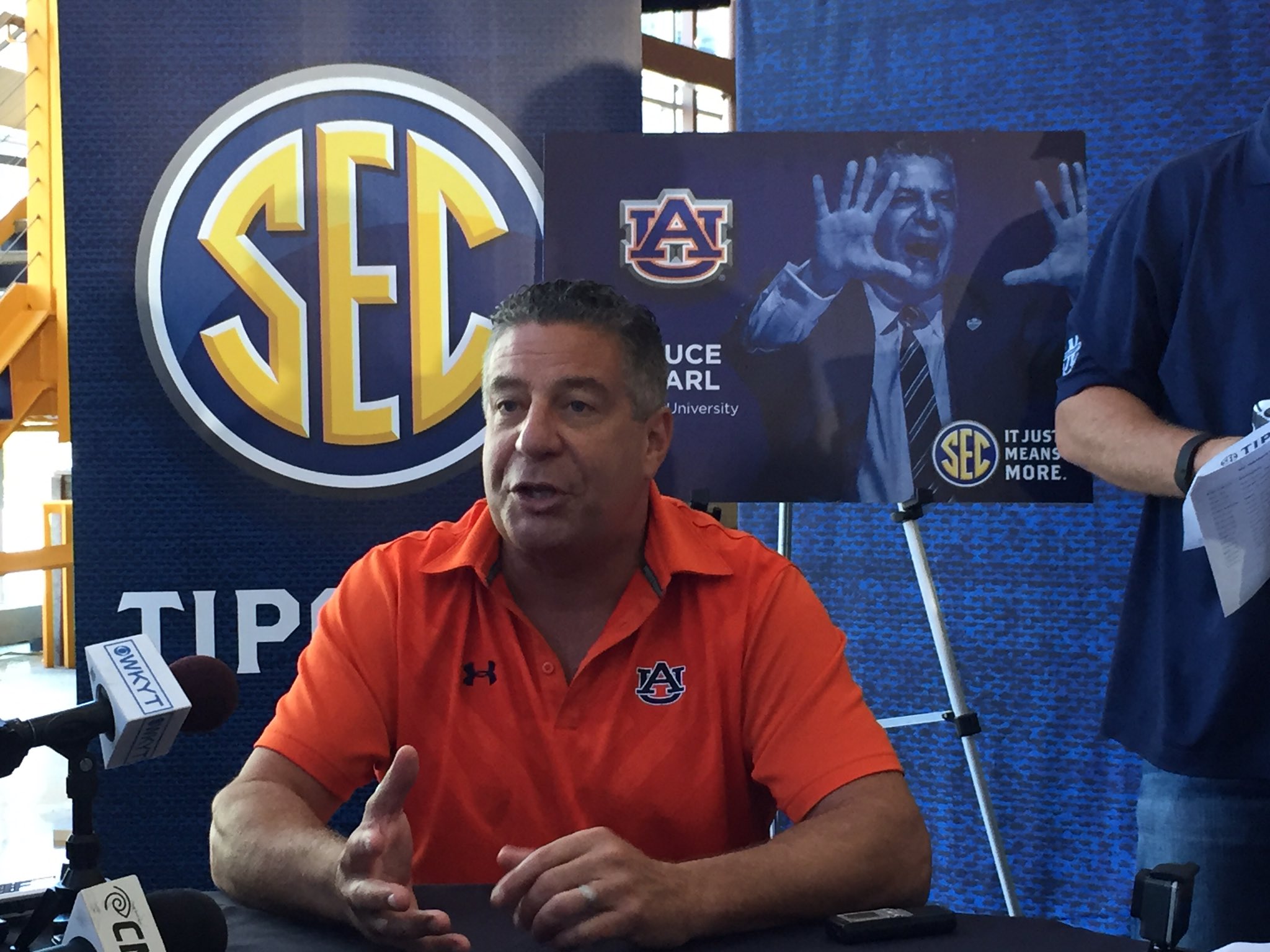 Bruce Pearl has always been complimentary of Kentucky, but while speaking to reporters today at SEC Tipoff, he gave the Cats a compliment of the highest regard, comparing John Calipari's new team to the one that went 38-1 a few seasons ago. "Here's the thing: with John Calipari and Kentucky, his fanbase hears every year about a new crop of young guys and about every other year, they've been as good as advertised," Pearl said. "
This is another special group. This could be another Karl Towns type group.
It could be. Great players, great characters, great work ethic. They could be a really fun team and an exciting team." "We beat Kentucky last year at Auburn," Pearl added. "It was a great win for our program. That was not one of John's better teams. It just wasn't. This has got a chance to be one of his better teams." That was so nice I almost feel bad for doing this:
Almost.