Bryan the Intern's Picks to Click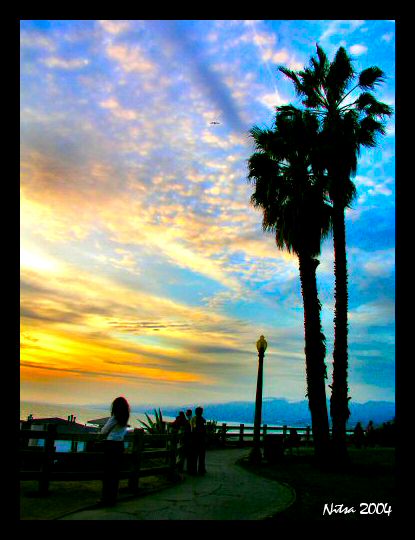 Tennessee or Los Angeles?  Not a tough choice.
If you would like to donate to the Haiti Earthquake Victims, you can visit the
American Red Cross
website.
  1) Andy Katz writes that UK's win over Florida means they are
100% a national title contender
and
here to stay
this season.  2) I know there has been some talk around the site about trying to go after some of the recruits that Lane Kiffin got at Tennessee.  Looking over the fact that the elite recruits, if they were to leave, would likely go to USC over Kentucky, just my guess, only
one player
on UT's commit list even listed Kentucky on his interested list before committing, Channing Fugate from Breathitt County.  Fugate is a 3-star fullback.  And Fugate has already signed his letter of intent, so it is
unlikely UK is to benefit
in the recruiting realm from Kiffin's move.    3) More campus
fallout pictures and videos
at the University of Tennessee, where Kippy Mcgallahan Johnson or somebody now has the reins of the program.  And for everybody getting up on their high horse about what Kiffin did, get over yourself and then ask yourself this question: "Would you rather coach in the mountains of Eastern Tennessee or at the beach in Los Angeles?  Would you rather coach in a state where there is a mediocre D-1 talent pool, or a state where the talent is abundant?  Would you rather make less money or more money?  Would you rather play in a conference with very little chance to win your conference or a conference where you should win it each year?  Would you rather coach where it gets cold in the winter or a place where its warm all year round?  Now, tell me
who wouldn't take the USC job
, if your name isn't MaconVolFan.    4) Really good article by Jason Whitlock about the NBA, or as he calls it, the "senior AAU circuit".  Whitlock bashes the
low IQ-players
in the NBA for such trangressions as
random gun play
and the many children out of wedlock they leave in their wake.  5) In Boston, they are calling a CAT
to serve on jury duty
.  And when the cat's owner tried to explain the situation, her appeal was denied and the cat will likely have to visit the courthouse now.  Cats have generally been anti-death penalty, so it is
likely good for the criminals
. 6) Hot golfer
Natalie Gulbis
and some other hideous looking woman take a picture in Washington, and Gulbis proceeds to embarass herself and her knowledge of our national monuments.