BUY NOW: "A Sea of Blue" captured as perfect gift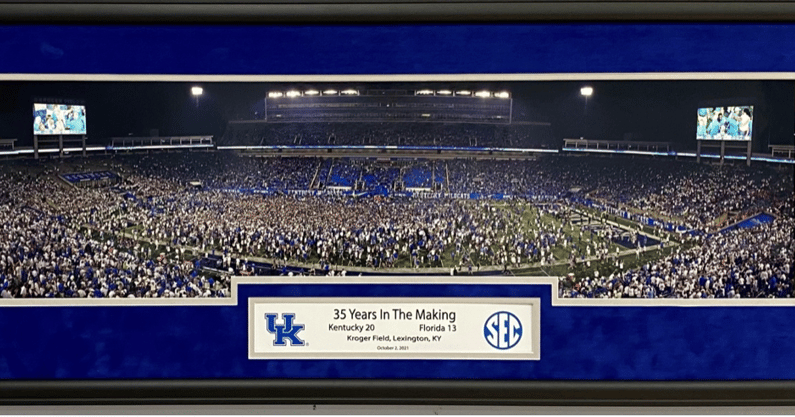 Grab this unique piece of UK history. "A Sea of Blue" captures Kentucky's historic victory against Florida making it a must have for even the most casual of fan.
With supply chains disrupted and everyone scrambling for the perfect holiday gift, order yours now and be the hero this Christmas. 
Offered as framed and unframed prints, both options available for purchase now at: shopbigbluenation.com