Cal pleased with the play of his bench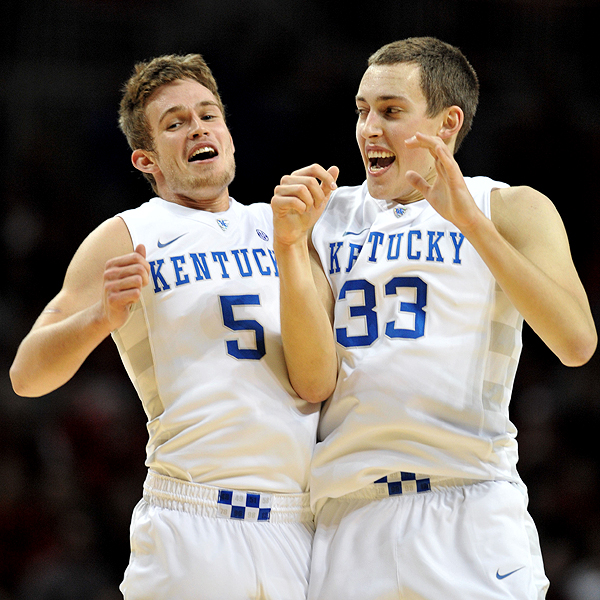 John Calipari spoke glowingly of two of his players in his post-game comments.
To no surprise, he was nearly giddy about the play of Jarrod Polson and Willie Cauley-Stein.
Both players were instrumental in keying Kentucky's offense during stretches in the first and second half. Archie Goodwin and Ryan Harrow had trouble and found themselves on the bench in favor of Polson at various points during the game. Polson finished with 20 minutes (3 points, 2 assists, 3 rebounds, 1 steal and 1 turnover) in one of his most impressive performances since the Maryland game. Cal said he was "thrilled" for Polson and "Willie was really good, boy. Whew." "
We're so happy with Jarrod Polson. So happy with Willie Cauley-Stein. And it was just energy." 
Calipari continued to praise Polson's play by adding, "Jarrod's just doing whatever this team needs him to do. Other guys are worrying about how they're playing." Willie Cauley-Stein has been huge for this Kentucky team since returning from his knee surgery. In his last 2 games off the bench he has scored 25 points on 10-12 shooting. Calipari said that he is still working on Archie Goodwin, encouraging him to play for the team.
"We were fine without him. It's good for him to see it, too."