Cal says he has nothing to prove at the NBA level
[caption id="" align="alignnone" width="600"]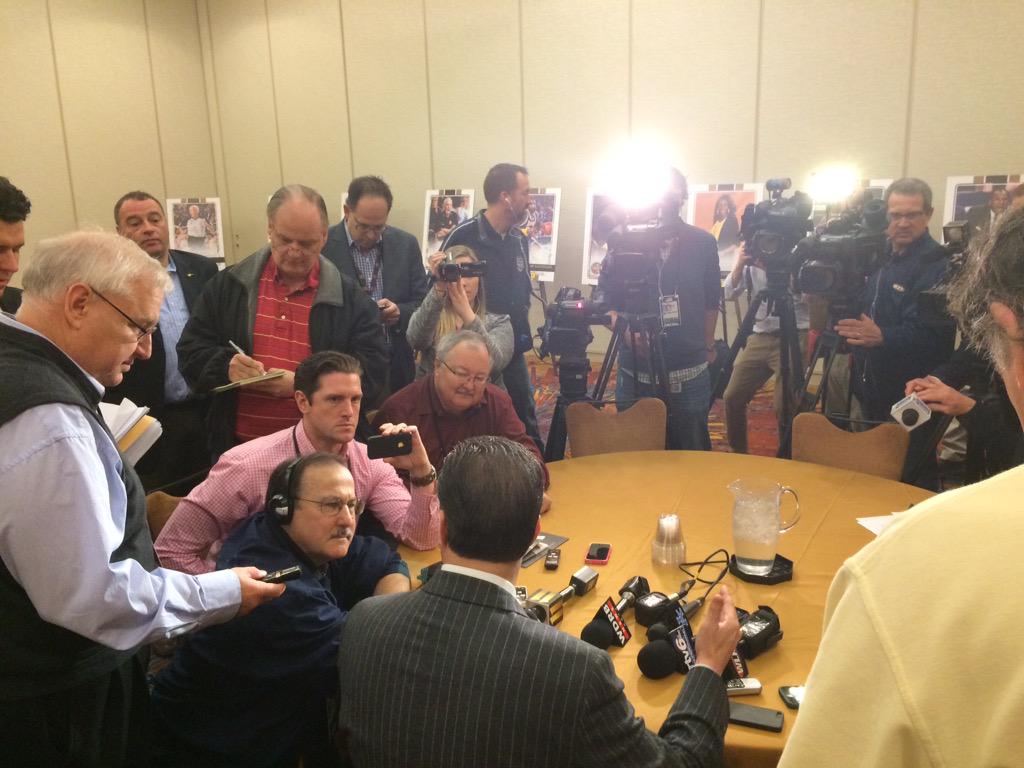 @KentuckyMBB[/caption] John Calipari is currently meeting with media in Indianapolis to discuss his election into the Naismith Hall of Fame. According to Kyle Tucker, Jerry Tipton, and several other reporters on the scene, Cal shook his head when asked if he had anything to prove at the NBA level.
"I don't," Cal said. "Can I have the same impact on kids that I can have right now?"
Being able to help change kids' lives is Cal's new life mission, and he said there isn't anything for him in coaching already-rich players in the pros. "I'm at the stage of life that doesn't move me," Cal said. "I'm older." That's a nice comfort on a hard day, one which Cal is especially feeling. "What I'm trying to do is laugh and smile so I don't cry, because it was devastating. I thought we were going 40-0." In fact, like many of us, Cal says he has no desire to watch tonight's National Championship.
"I probably won't watch that game tonight."
Same.