Caleb Swanigan considering Purdue and Kentucky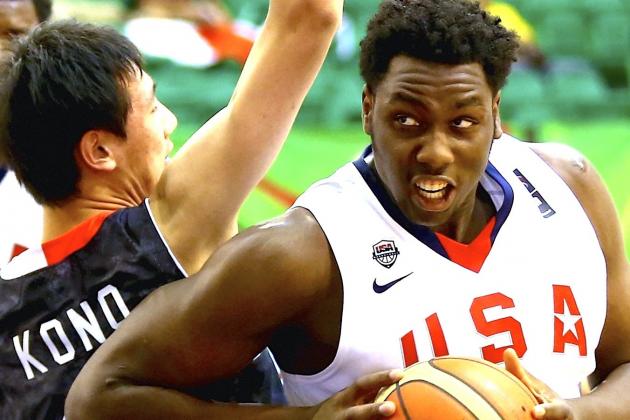 Caleb Swanigan
has three days to pick a school
and submit his signed Letter of Intent before Wednesday's deadline for the spring signing period. That means we will likely know the five-star big man's college basketball destination within the next few days. The belief has been that Swanigan wants to team up with Ivan Rabb and Jaylen Brown at California, but Cuonzo Martin's roster is completely full with no room for another player, not even one Martin would love to add. Unless he can miraculously figure out how to come up with a scholarship -- which is still possible, I guess -- Swanigan will likely end up at one of two schools:
Purdue or Kentucky
. Purdue is the closer of the two schools, located about two hours west of Fort Wayne, Swanigan's hometown. Purdue is also where Swanigan's adoptive father played basketball and football, so the connection is strong. Kentucky, on the other hand, is Kentucky and John Calipari needs Swanigan's size in his frontcourt next season. If Swanigan decides to leave the state of Indiana and the family's Boilermaker ties, UK will be the pick. Either way, it sounds like the winner of Swanigan's recruitment will be his second option, assuming Cal(ifornia) is completely out of the picture. And that's perfectly fine by us if he wants to come to Lexington to be a Cat.
Discuss This Article
Comments have moved.
Join the conversation and talk about this article and all things Kentucky Sports in the new KSR Message Board.
KSBoard