Calipari daughters fire back after dad's Media Day remarks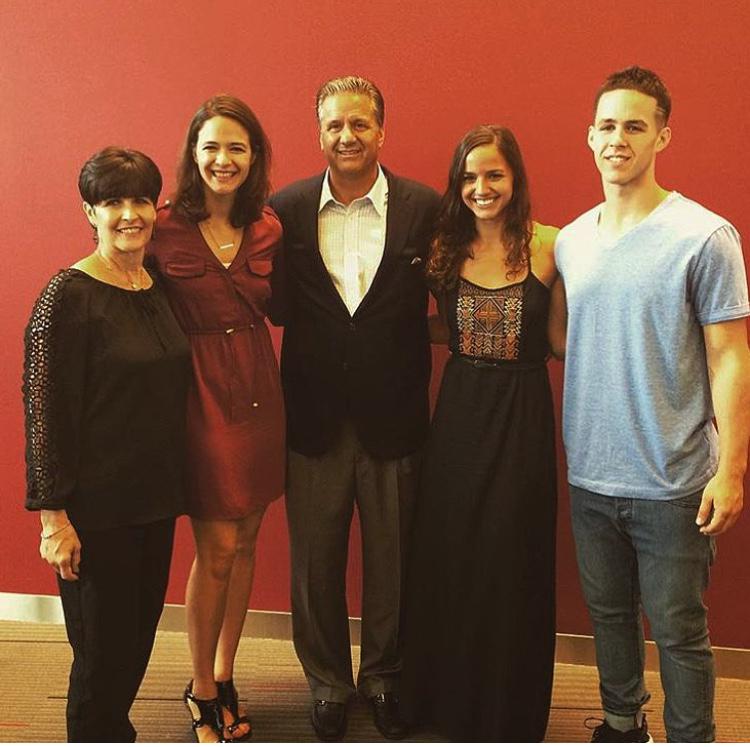 One of the funnier moments of Media Day came when John Calipari -- unprovoked -- took this shot at his daughters, Erin and Megan, for still being on the family payroll. "Now, let me say, if I had a son, I would want him to be Brad. That's the truth. He's a great kid. He's done some stupid stuff, though, I'm going to tell you." "He's got two sisters, Erin and Megan. I was with them the other day. One's 29, and one's 26.
And I said to both girls, at what age "40, 43, 44 " are you going to get your own credit cards?
At what age?" There were big laughs in the room after that comment, but, as you might expect, Erin and Megan fired right back at their dad when they saw the comments online. https://twitter.com/TheErinCalipari/status/786682439645204480 https://twitter.com/TheErinCalipari/status/786682620180660224 Erin and Megan took it one step further in the Calipari family group text, threatening to put their dad in a nursing home when the time comes. Hilariously, Calipari's wife, Ellen, agreed: https://twitter.com/MeganteCalipari/status/786695442448916480 It's Brad's move now...his response to his dad's comment about his sisters? https://vine.co/v/5Xx1z1LLJpb Both Erin and Megan have agreed to come on my podcast to discuss the matter. Ellen, Brad, and Coach Cal: you're also invited...think of it as family therapy. [mobile_ad]