Calipari ditches the dad jeans, but what about those cargo shorts?
[caption id="" align="alignnone" width="1200"]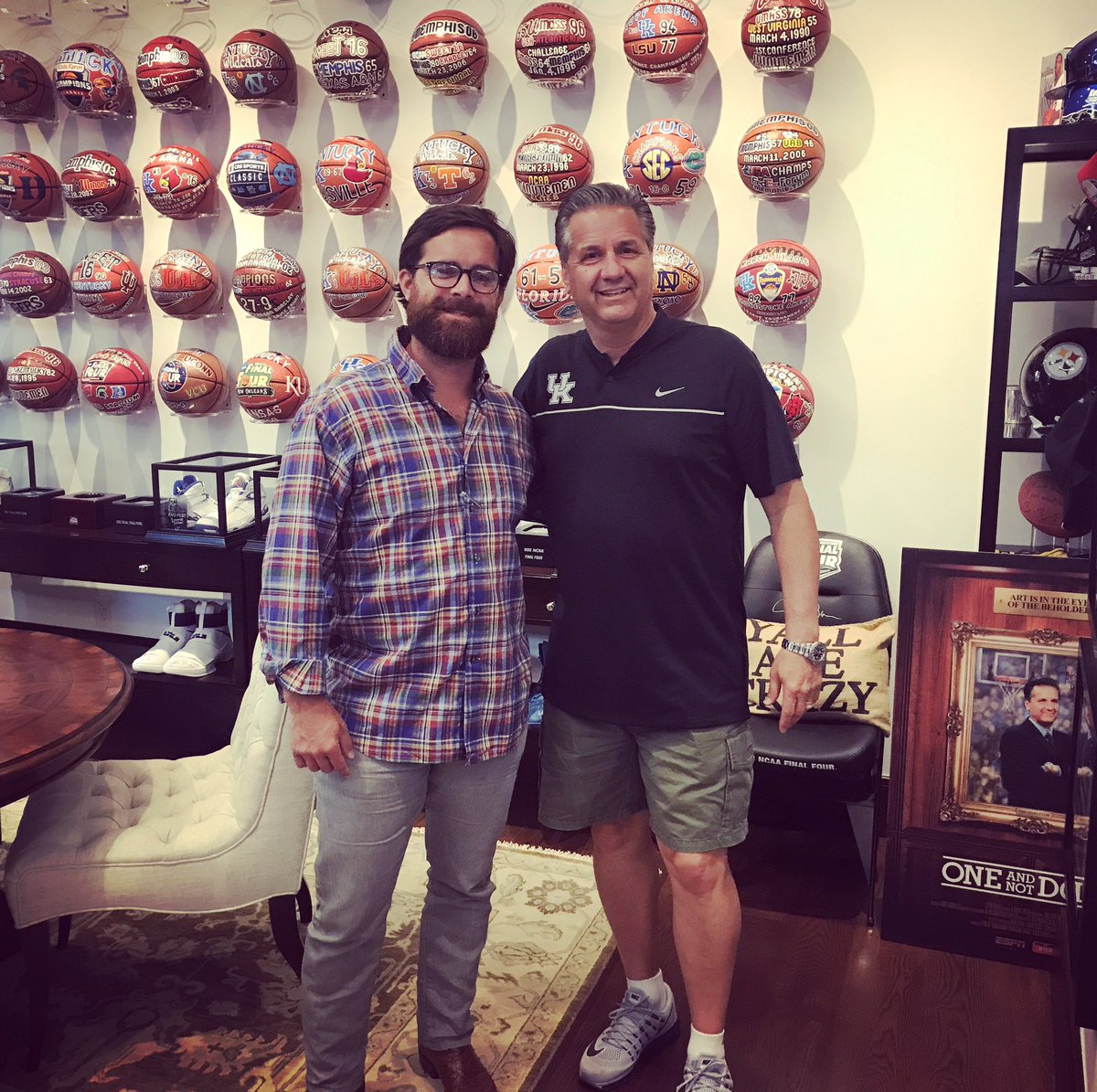 @UKCoachCalipari
[/caption] You know how I know it's a slow news day? I'm writing a post about John Calipari's wardrobe. Alas, Calipari drew some laughs on Twitter this morning when he posted this picture of himself with a rep from Blue Delta Jeans. "For all you millennials out there,
I just got two pairs of fitted jeans from Blue Delta Jeans
," Cal wrote. "No more dad jeans!!! LOL!" The best part about this tweet, of course, is that Calipari is bragging about giving up dad jeans while wearing cargo shorts, another abominable fashion choice. After everyone gave him grief for that, he responded: https://twitter.com/UKCoachCalipari/status/874294973696528385 Coincidentally, Mark Stoops is also a Blue Delta customer: https://twitter.com/bluedeltajeans/status/874315799179165701 How much will a pair of custom Blue Delta Jeans cost you? Prices aren't listed on their website (the first sign they won't be cheap), but
according to this article
, around $500. So, be careful not to spill any coffee on those, Cal.