Calipari talked about his legacy and being named AP Coach of the Year
[caption id="" align="alignnone" width="600"]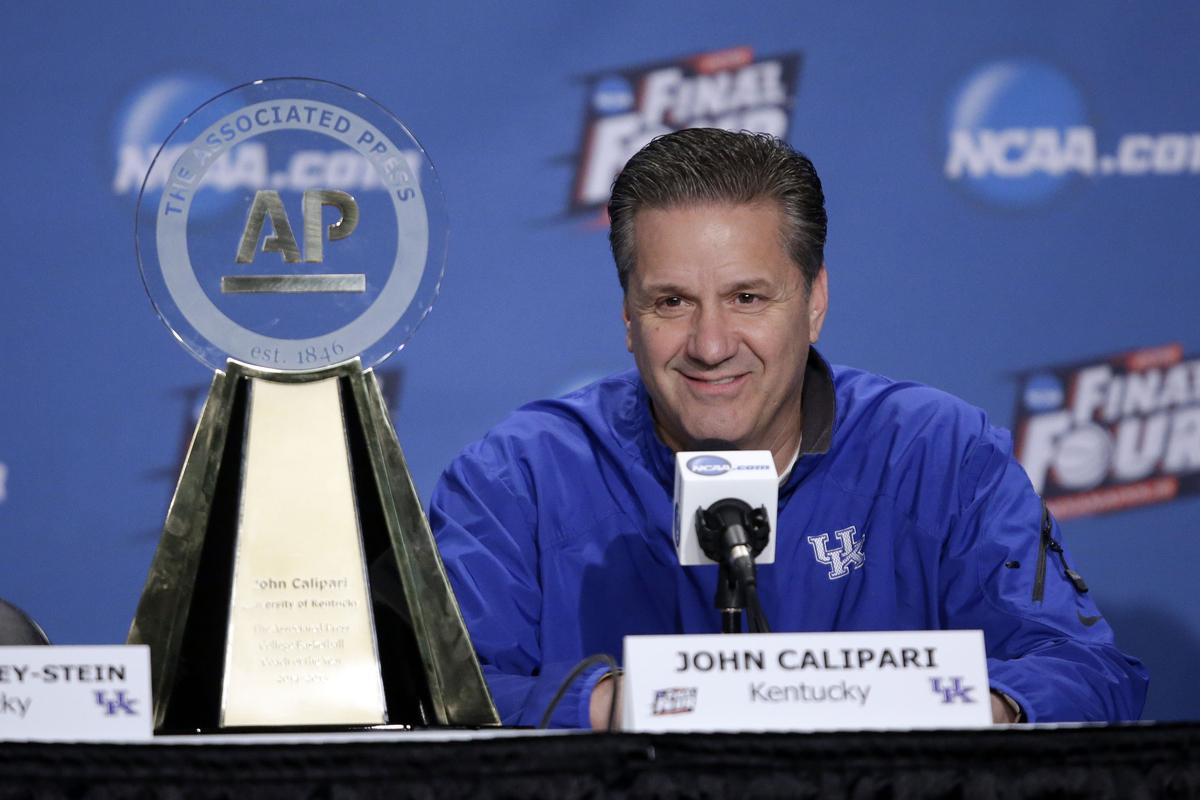 @MarchMadness
[/caption] John Calipari was named AP Coach of the Year today, his first time winning the award. He was handed the trophy during his Friday press conference and asked if he is surprised and if the perception of him as a coach will change. This is how he responded:
"I'm the same guy I've always been. Well, not really. A lot of things change as you get older. My heart's the same. My friends are the same. My approach to things are the same. Hopefully I've matured and grown up a little bit. That's questionable also, I hear. But, look, I always say this. The reason I'm not worried about now and how I'm evaluated, legacy, it doesn't matter. 50 years from now when we're all gone, people will look back without emotion and say, What has he done? What did he do for people? What did he do for the universities? Not just me, but all coaches. Your legacy is how did he benefit these people, these families? Did they benefit by that connection? Doesn't matter what I say now. 50 years from now people will look back and either like what we did or not."
Only one trophy left to win...