Calipari Preaches Confidence on Call-In Show ahead of "War" with LSU
[caption id="" align="alignnone" width="1200"]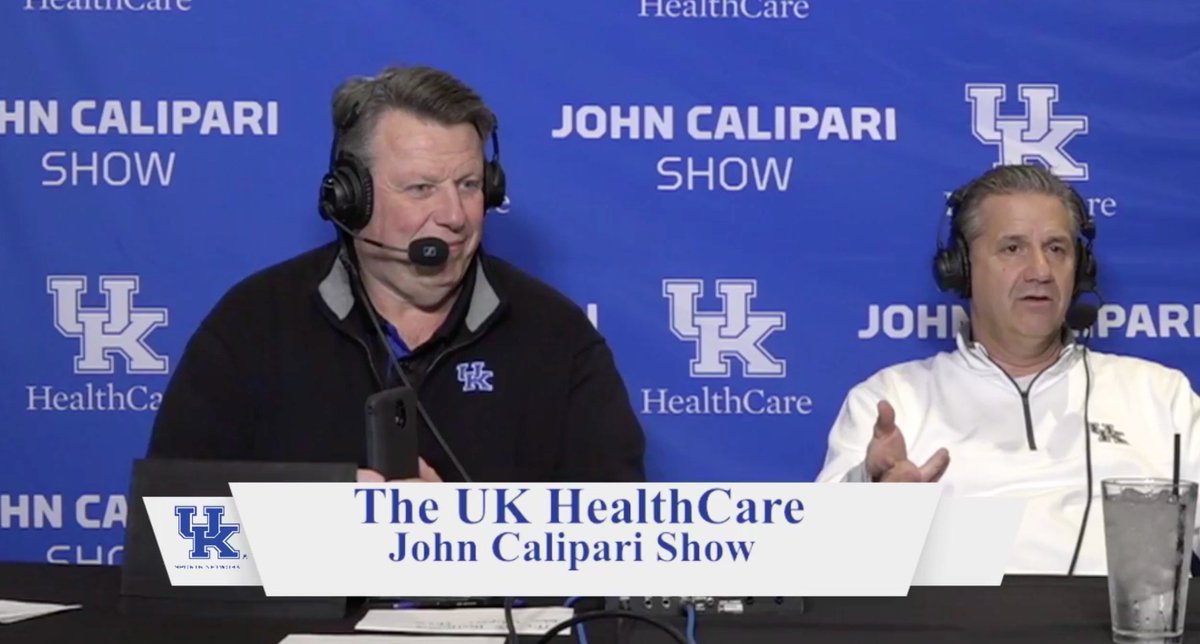 @UKSportsNetwork
[/caption] John Calipari's Wildcats aren't pulling any punches entering Tuesday night's showdown vs. LSU.  It's not a top five matchup like Saturday's against Tennessee, but Cal believes it should be a matchup between Top 10 teams. "They say they're top 16, 17, 15, whatever it is -- they're a top ten team," Calipari said.  "They got size, they've got great guard play, they're athletic, they rebound.  They're getting about 18 offensive rebounds a game over the last five games.  Here's a good one for you folks, in the last five games, four of the games they've been down double-digits....Against Missouri they were down 14 with 2:20 to go and came back and won. They were down 18 to Arkansas.  Arkansas makes a shot and they miss a layup to win that game.  That's the only loss." In fact, the one-point loss to Arkansas is the only LSU loss since mid-December when they lost to Houston, a three-seed in the NCAA's Bracket Preview Show over the weekend.  LSU has won all five SEC road games this year, three of which came in overtime. "
It should be an absolute war.  It's gonna be a hard, hard game
," said Coach Cal. To prepare them for adversity, Calipari is not coddling his players.  He is using a much different method to instill confidence. "
Flattery is a poison
.  If you're built up because your family always said you're destined to do great things and you're the best, you're at a disadvantage because it's really fragile.  If you're on that gradual climb...all of a sudden now you establish who you are through what we talk about: day-to-day work and then demonstrated performance in the game. You build your own confidence and nobody can take it away." Instead of praising P.J. Washington for leading the team in scoring, the first thing he did after the win in Starkville was ask P.J. for more.  Even though he scored, Washington didn't rebound up to Calipari's standards.  On the flip side, Cal is happy to see Tyler Herro's transformation as a defender, Nick Richards' energy inside and E.J.'s emergence.  They're doing all of the right things, even without scoring at a crazy clip. "Numbers don't matter here," he said. The only number that matters to Calipari is the total on the final scoreboard.  The only way to ensure they'll come away with consecutive wins this week is to play with confidence, even during their darkest hour.  As the Cats prepare for the two toughest games of the SEC season, their confidence will be tested.  Calipari can't pass that test for them. "I wish I had a magic wand and could build these guys' confidence but I can't," said Cal.  "It's hard to play here and I respect these guys." [mobile_ad]