Calipari showed UK's bench reactions during Sunday's film meeting
[caption id="" align="alignnone" width="1350"]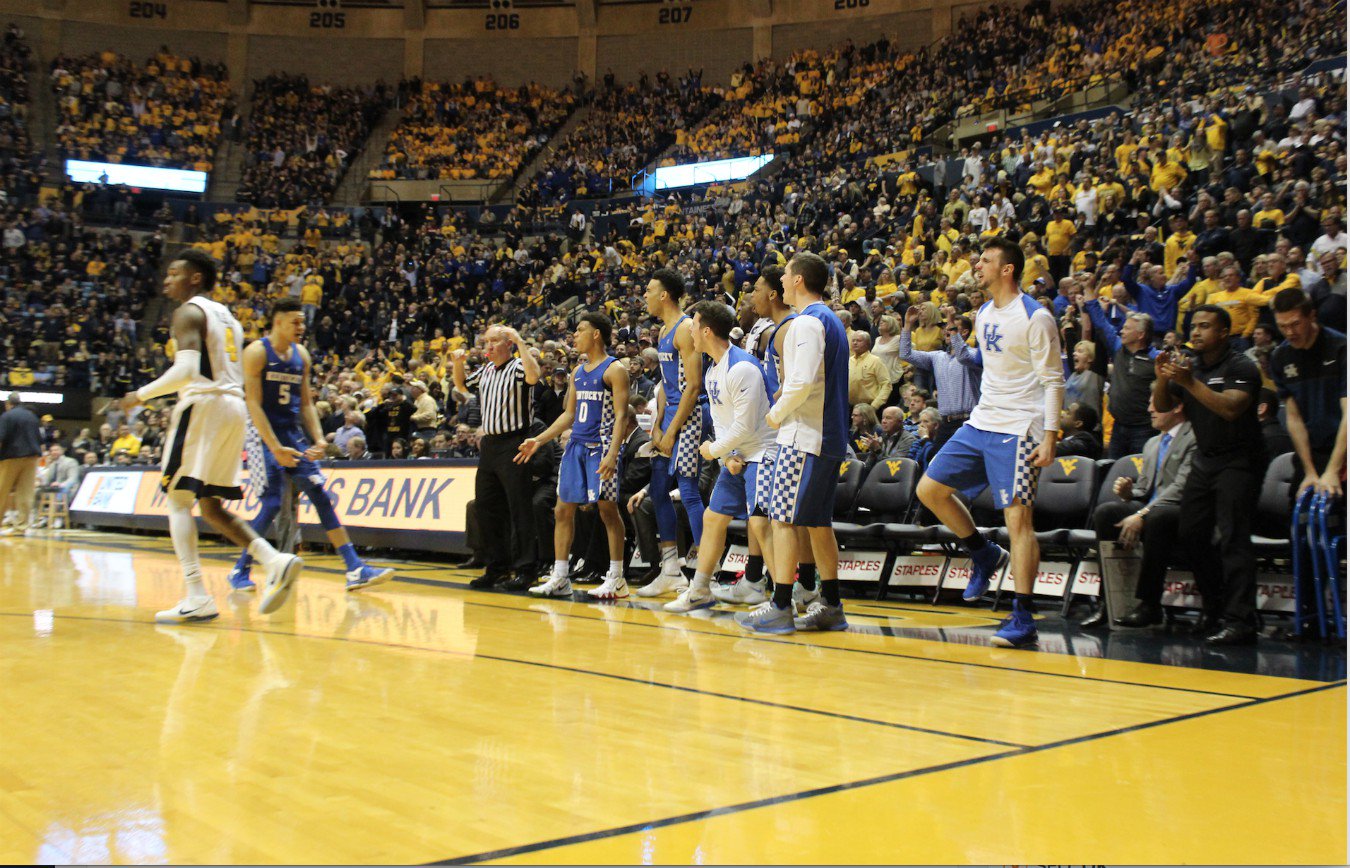 Photo: Keyli Chisesi (Go Big Blue Country)
[/caption] With all of the exciting plays in the final minutes of Kentucky's comeback win against West Virginia, John Calipari had plenty to show his team in Sunday's film review of the game. But it wasn't the action he showed them; it was clips of the bench during
the action. "
The tape I showed them yesterday was the bench
," Calipari said. "
From the seven-minute mark through the rest of the game, all we kept showing was the bench
-- of baskets made, on defensive stops, on running off the floor." He told his team, "Look at you guys, you get it. You're happy." "Kevin Knox, when he walked in the locker room after the game, the whole team mobbed him," he said. "Are you ready for this? They mobbed Nick. They mobbed Nick... They were all happy for him." To this nobody blogger who was at the game, it looked like the Wildcats played with more energy and emotion than I've seen all season, especially Knox. John Calipari hopes it will continue, which is why he emphasized the bench reactions and having fun to his team. I do not know if he addressed the Big Ball Dance, though.