Cameron Keys Joins Monster Kentucky Football Recruiting Weekend Guest List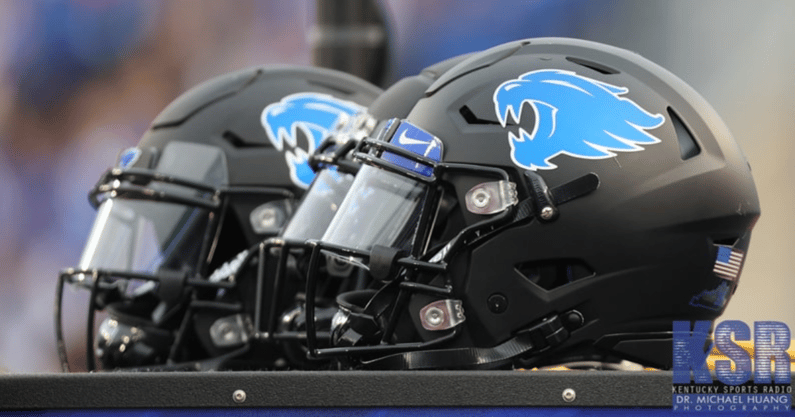 Kentucky is throwing a party for the best of the best of the best high school football players in America. This week another four-star recruit confirmed he'll be joining the party.
Cameron Keys has scheduled an official visit to Kentucky June 9-11. Our rough estimates currently have 16 recruits scheduled for official visits that weekend, seven of which are four-star talents. Cutter Boley, Brian Robinson and Jacob Smith are just a few of the big names on the guest list.
Keys is one of the most talented cornerbacks in the country. According to On3, the 6-foot defender from Panama City, Fl. is the No. 156 overall player in the 2024 recruiting class and the 22nd-ranked cornerback. He's a four-star prospect in three of the four major recruiting services.
Kentucky is not the only SEC school he'll be officially visiting this summer. Following his trip to Lexington, he'll officially visit Vanderbilt (June 16) and Missouri (June 23). He also has offers from Mississippi State, Ole Miss, Arkansas and Tennessee. The Commodores currently hold a slight edge of Missouri and Kentucky, according to the On3 Recruiting Prediction Machine (RPM).
Chris Collins is doing some heavy lifting in the recruitment of Cameron Keys. Kentucky's cornerbacks coach has done an exceptional job getting high-profile players on campus. Keys already made one trip to UK this spring for an unofficial visit. The next step is closing. If the Cats can close on Keys, they could have a bonafide star from the Sunshine State making plays in the Kentucky secondary.