Cason Wallace took one of Oscar's rebounds, but won't name teammates he's dunked on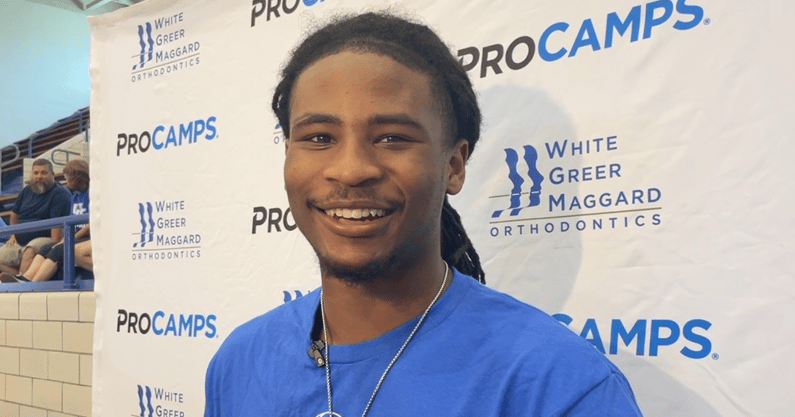 Cason Wallace has only been a member of the Kentucky Basketball team for a month but he is already enjoying the life as a Wildcat. On Wednesday, the five-star freshman guard and two of his teammates traveled to Frankfort for a free ProCamps youth clinic at Frankfort High School, where Wallace was the camp's main host for the day. Sahvir Wheeler and Antonio Reeves also participated.
During a break in the action, Wallace spent some time talking about his first experiences in Lexington since he arrived on campus on June 1. He also shared his insight into how the new team is getting along so far and what he will bring to the court for the Wildcats. We will dig into those comments a little later before we hear from Wallace again tomorrow at his introductory press conference in Lexington.
For now, KSR is excited to share some behind-closed-doors practice scoop from our Wednesday conversation with Wallace, that he already snatched at least one of Oscar Tshiebwe's rebounds.
"I talked trash for a whole week," Wallace revealed.
Unfortunately, I was unsuccessful in my attempt to get Wallace to name the player(s) he has already posterized in pickup games with his teammates. He pleaded the fifth, as he should when asked a question like that, but there were stories behind those eyes and that smile. He's gotten at least somebody, probably somebodies.