Cats start the season 3-0, gear up for Florida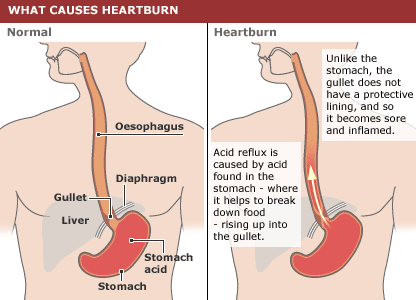 Just a couple notes from the Cats 47-10 spanking of Akron:
1) 1st quarter Blues:
I certainly hope we don't see the Cats play any worse than they did in the 1st quarter tonight.  5 penalties, several of which cost the Cats big time yardage.  Several dropped passes, including by both Cobb and Matthews.  Hartline was not accurate on some throws.  The defense got burned THREE TIMES on play action passes, but none of them were completed by Akron.  Not really sure what it is, but Kentucky has shown the unfortunate ability to drift in and out of games with it comes to concentration.  All of the mistakes were mental.  Akron was not doing anything schematically complex.  Kentucky was just making dumb penalties and errors.  Do that against Florida, and they will put themselves in a hole they can't recover.
2) Improved Passing Game:
Outside of the drops, the passing game was fairly effective for Kentucky.  I think what has been shown through 3 games is that Mike Hartline is a good quarterback when given time in the pocket.  He has weapons all over the field, and when Cobb and Matthewscaught the ball, great things happened.  In the first half alone, Hartline threw the ball 23 times, which is Tim Couch like numbers.  But beyond that, Hartline was accurate throughout besides 2 or 3 passes in the 1st quarter.  Also, we continue to see a couple guys emerge at the tight end position, like Jordan Aumiller.
3) Macintosh Emerges:
With all the kicking woes from the first 2 weeks, it was nice to see success in that area of the game tonight.  Craig Macintosh looked very good kicking the ball, and it was interesting to me that he was chosen to kick the 51-yarder and not Mansour.  Of course, he also missed that kick, so maybe that will change.  But Joker must have some kind of confidence in Macintosh.  On the other field goals, Mac Daddy was right down the middle.  Then of course he blew an extra point in the 3rd quarter, but I liked his look on field goals.
4) Tale of Two Defenses:
The run defense was FANTASTIC for Kentucky tonight, something that desperately neededimprovement from the first 2 weeks.  Akron runners could not find a hole at any point in the night, and the defensive line and linebackers made hard hits, didn't miss many tackles, and kept Akron in 3rd and long situations all night.  The pass defense seemed to play just as well when you look at the box score.  But frankly, I thought the cornerbacks and safeties played fairly poor most of the game.  How many times do you have to get burned on play action before correcting.  Against SEC competition, those go for touchdowns EVERYTIME.  Going into the Florida game, that will be my #1 worry. 
5) Russell, Sanders, and Williams, Oh My:
Losing Derrick Locke will not be easy next season.  But, I don't think that I am going out on a ledge when I say that these 3 guys backing him up this year COULD fill the void without any drop-off.  I understand that Akron's defense was pitiful, but the pure speed in the backfield was very impressive to me.  Add to that the ability to break a tackle, and I am just ecstatic with what the future looks like in the backfield for UK.  And I honestly don't know who would be the favorite to take over the starting role next season, but who cares?  It's just so nice to have such depth at a key position. 
6) Randall Cobb's Weakness is Heartburn?:
  I gotta say I got a little laugh over the fact that one of the toughest guys to ever play at Kentucky was eliminated from the game in the 2nd half for heartburn.  And what is even funnier is that they reported on the TV broadcast that the heartburn was caused by drinking too much water at halftime.  Was Cobb trying to become the Kobyashi of water drinkers or something?  Just a quick message to Randall: you don't need 8 gallons of water to stay hydrated, even with your amount of touches.  A couple glasses should do you just fine.
7) Akron:
God, they are terrible.