Chris Mack confirms Big Blue Nation is indeed everywhere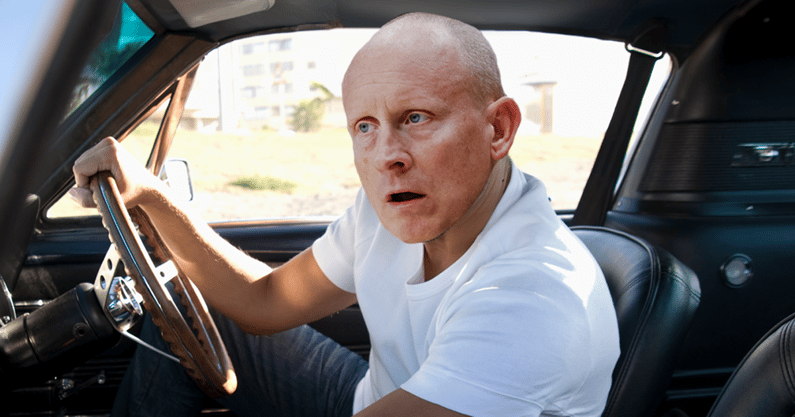 As what's left of Louisville Basketball burns to the ground before our very eyes, its former head coach, Chris Mack, is enjoying his time away from the game by dipping a toe into the college basketball media world. Last night, Mack spent an hour with "The Field of 68" to talk about Tuesday night's results and fond memories of beach house fun with Jeff Goodman.
In that discussion, Mack shared a story of a run-in with a Kentucky fan while he was vacationing in Florida during his 20-day suspension from Louisville last fall. The story came up when the show's host, John Fanta, asked Goodman about the craziest fan bases, and if Mack had any stories about Big Blue Nation from his short time at Louisville.
"When I was wrongfully suspended last year," Mack began, "and I was down in Florida for the week, or the 10 days out of the 20, I went to Walmart to get some stuff for Thanksgiving. And as I'm pulling out of the parking lot, I'm in a white, beat-up, 1995 pickup truck. You know the truck, Goodman.
"So I'm sitting there at the stop sign and this guy pulls up to the stop sign. I'm going left. He's going right. So we're at the stop sign at the same time. And as I'm turning left onto a state route to head back to the house, this guy screams out, 'Go Wildcats!'
"I'm in Florida," he reiterated. "I got a hat on. I got a t-shirt. I got a swimsuit on. And this guy yells out 'Go Wildcats!' so he was either stalking me in Walmart or followed me out, got in his car, and made sure he pulled up at the same time. But, man, they're everywhere."
Goodman echoed Mack's "everywhere" with two more "everywheres," even noting there is a Kentucky flag flying outside a house down the street from his house in a Boston suburb.
Hit play below to hear Mack's story during his appearance on "Field of 68 After Dark."
And leave a comment if you were the one who yelled at him. We won't judge.