Chris Oats honored as Grand Marshall at HS Homecoming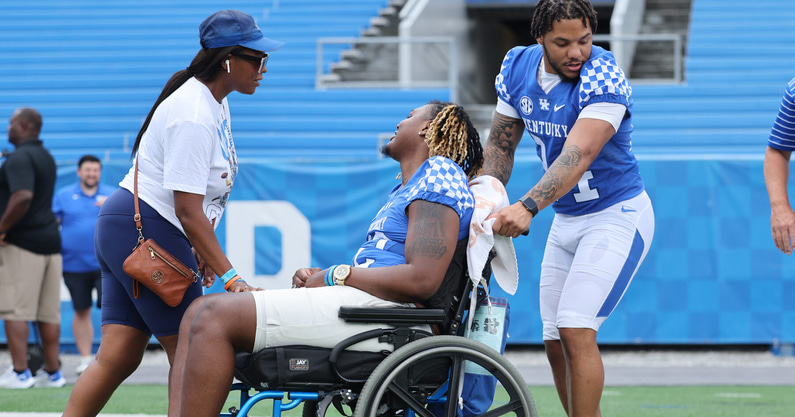 It's been a big week for Kentucky linebacker Chris Oats. It started with walking his big sister down the aisle at her wedding last weekend, a significant milestone after suffering a stroke in May of 2020.
And then this weekend, the Cincinnati native was honored as the Grand Marshall at his former high school's homecoming on Friday.
"Chris high (school) honored him at homecoming today," Oats' mother, Kemberly Gamble, shared on social media. "He was the Grand (Marshall). Like I always (say), go Warriors."
A former star at Winton Woods High School in Cincinnati, Oats was invited back as the honorary Grand Marshall, where he got out of his wheelchair and walked out to the school's midfield logo during the homecoming matchup.
Yet another special moment after giving his big sister away at her wedding last weekend, with Gamble sharing footage of that major milestone on social media. The Kentucky linebacker was assisted by his therapist, who flew in from Florida to make it possible.
"What I spent (the) last 3 years working so hard for," Oats responded.
While Oats hasn't played football since the 2019 season, his presence around the Kentucky program remains strong. He was front and center for team photo day, getting out of his wheelchair and sitting down with the linebackers for the group picture.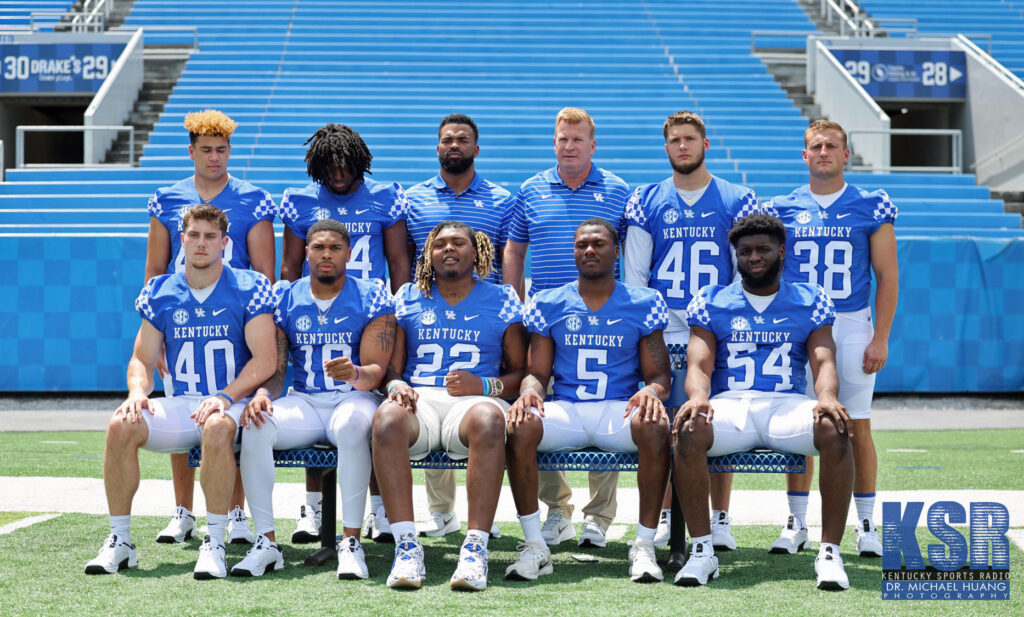 Oats then appeared in the official team photo next to his good friends DeAndre Square and Chris Rodriguez: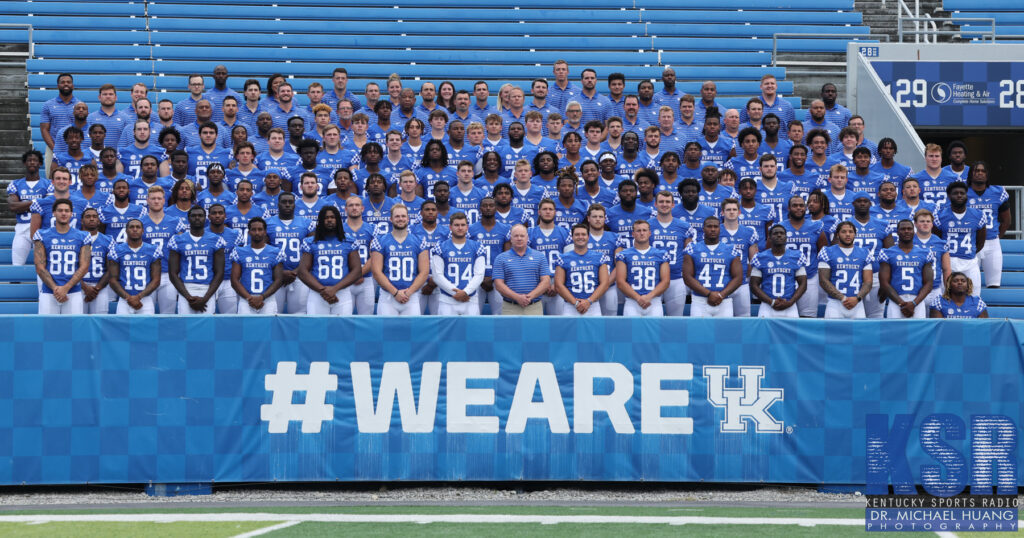 Rodriguez also helped Oats around the field after team photos were over: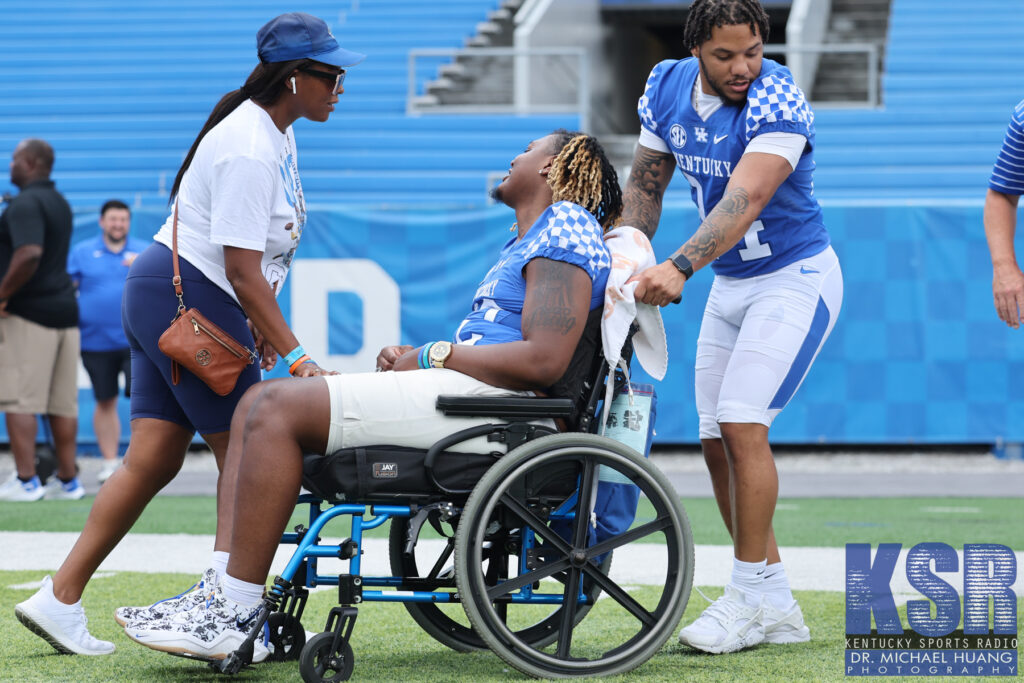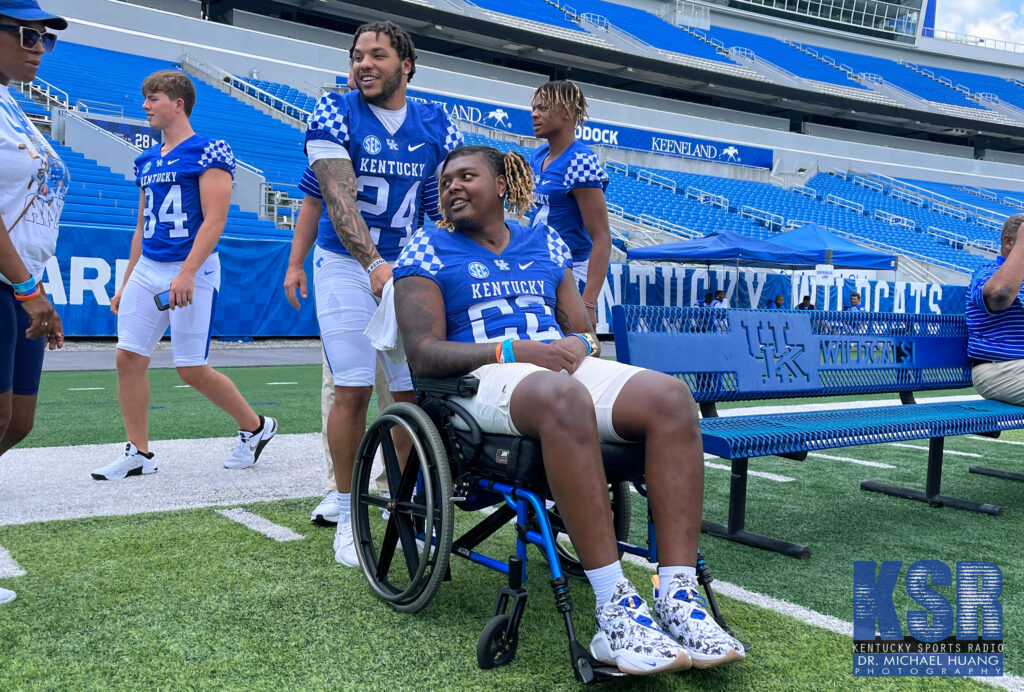 "That means the world," defensive coordinator Brad White said of having Oats at Media Day. "That's what this program's built on. It's built on relationships and it's built on continuing to build those relationships.
"To watch Chris' progress, to see the steps that he made down in Florida and where he is now, it's so encouraging for all of us. And he's an inspiration. We've highlighted that in our defensive meetings, plays that pop up when you're doing overlap film or teach tapes and, and you see him out there playing."
Prior to his medical emergency, Oats recorded 73 total tackles, 2.0 sacks, two forced fumbles, and two fumble recoveries in two seasons for the Wildcats. Through his recovery, the program has kept the standout linebacker around as often as possible, bringing him to home games and helping him make the trip to the Citrus Bowl this past season. Kentucky has also gone out of its way to use the school's platform and fanbase to help raise money for the Oats family as medical expenses continue to stack up. Originally set up by teammate Keaton Upshaw, the GoFundMe has raised over $193,500 as of Saturday.
#OatsStrong