Chris Rodriguez has been very successful against South Carolina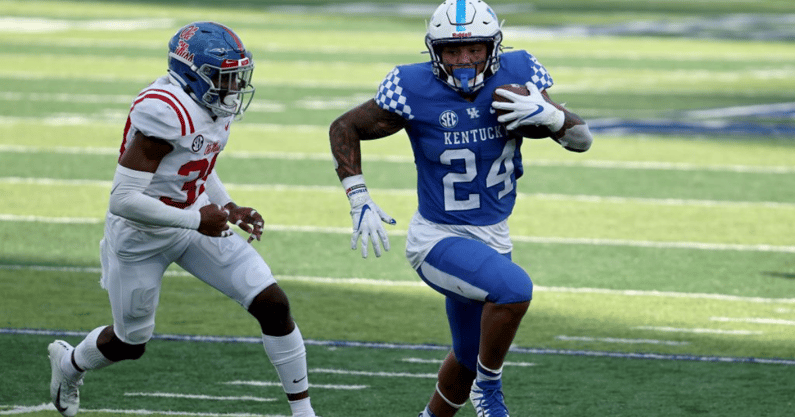 Much can be talked about heading into Kentucky's Saturday night matchup against South Carolina at Williams-Brice Stadium. This is a significant game in the SEC East.
South Carolina's Josh Vann is one of the most explosive receivers in the SEC, but Kentucky's defense must stop the run over everything else. South Carolina's secondary figures to have a big challenge slowing down Kentucky's passing attack.
However, the biggest challenge for the Gamecocks and the biggest advantage for the Wildcats could be the same. Chris Rodriguez Jr. has had a lot of success against South Carolina in his career.
Back in 2019, the Wildcats could get nothing rolling on offense in the brutal 24-7 loss. However, Kentucky put Lynn Bowden Jr. at quarterback at the end of the game and started to find something. Meanwhile, Rodriguez posted 65 yards on six carries beginning the Bowden Ball craze that was one of the best stories in college football that season.
Last year, Rodriguez posted 139 yards on 14 carries averaging nearly 10 years per rush with three touchdowns. His 79-yard touchdown run in the fourth quarter put the game on ice.
Chris Rodriguez Jr. enters Week 4 leading the SEC in rushing but is coming off one of the worst games of his career. Kentucky knows that the offense must establish the run to be successful. Expect a heavy dose of No. 24.
South Carolina has had a lot of trouble slowing down the redshirt junior from Metro Atlanta in the past.