Chrisley Knows Best's Tuesday Morning Wakeup
We've all got our guilty pleasures in life: sweets, junk food, awful Netflix shows, terrible reality TV. A week or so ago, I was about to indulge in the latter and shamefully clicked the remote to "Keeping up with the Kardashians," the worst of the worst reality TV shows (again, not proud of this), when I noticed that, despite what the guide said, that wasn't on at all. Instead, it was a sassy Southern family from Atlanta yelling at each other. I was already on the couch with my feet up, so I let it play. I quickly fell in love with the Chrisley family, headed by the "Patriarch of Perfection," Todd Chrisley. In the days since,
"Chrisley Knows Best"
has crept onto my TV more times than I'd like to admit, and my husband and I have even started saying things in Todd's trademark South Carolina drawl. I'm still in season three, but I hear the Chrisleys are coming to Nashville, and honestly, I'm not sure Music City is ready. Todd is breakfast, lunch, and dinner, and desert twice a week, after all. I'm not saying you should watch "Chrisley Knows Best," but if the TV happens to end up on USA or On Demand on a lazy Sunday, you're welcome. https://youtu.be/Y3qghgV_Zjg Now, on to today's agenda...
Devin Booker's in town
If you heard a chorus of squeals and giggles across Lexington yesterday evening, it's because Devin Booker rolled into town. Booker is back on campus to check in on his former teammates and attend the Derby in Louisville Saturday. Here he is getting in some work at the Joe Craft Center with "the man himself," Kenny Payne: https://twitter.com/DevinBook/status/727323876703789056 Ladies, please don't lick his car again.
Is there an update on Marques Bolden?
No, there is not an update on Marques Bolden.
These self-serve beer stations for the Derby look cool
[caption id="" align="alignnone" width="1023"]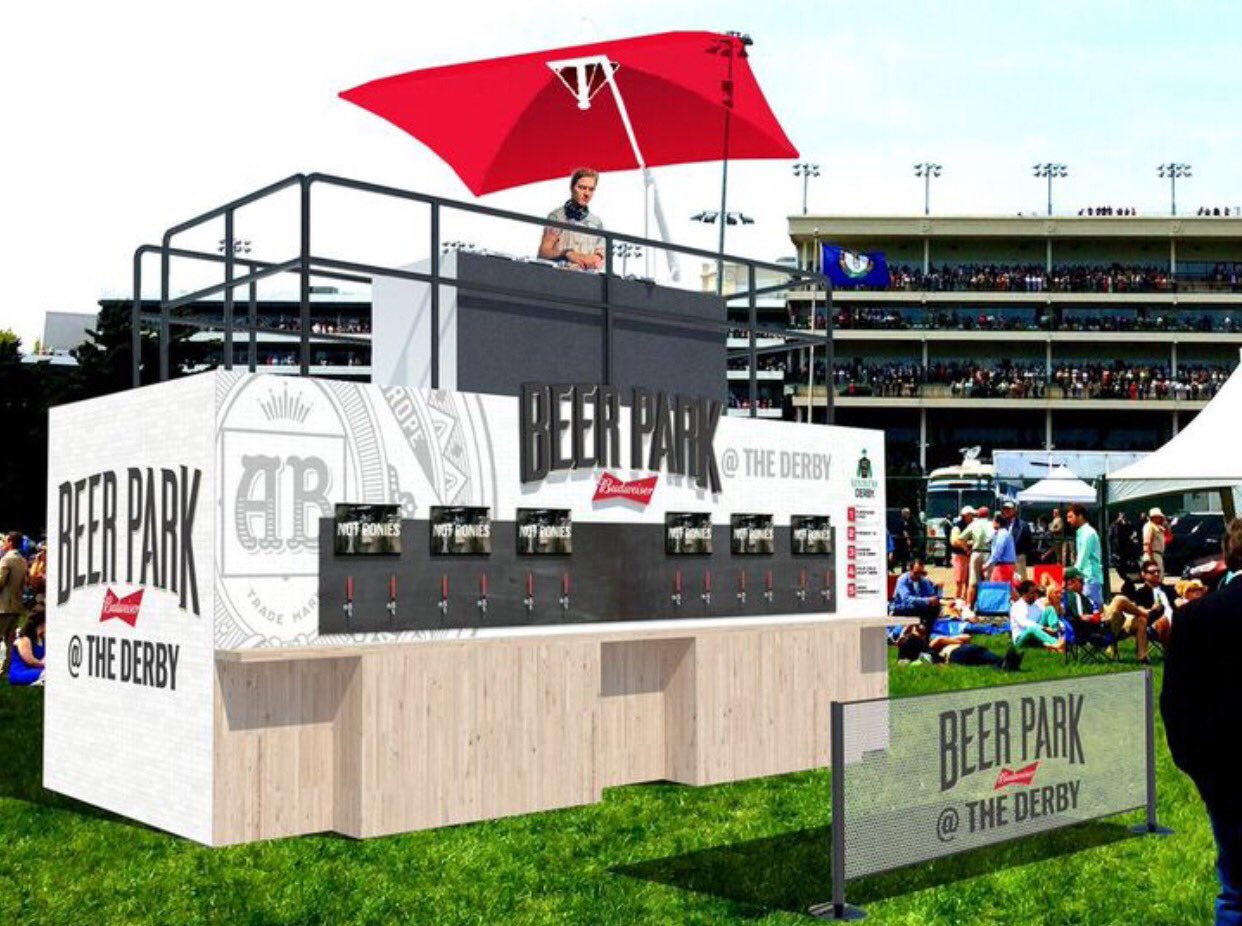 @darrenrovell[/caption] Levy Restaurants is setting up these awesome self-serve beer stations in the infield this year, each with 28 taps, serving everything from Michelob Light to Stella to Shock Top. How does it work? After getting your ID checked by an attendant, you buy a DraftServ card from a cashier and swipe it at the tap, paying by the ounce. Only two beers per ID and 20 ounces per pour. How's the weather looking for Saturday? Absolutely perfect: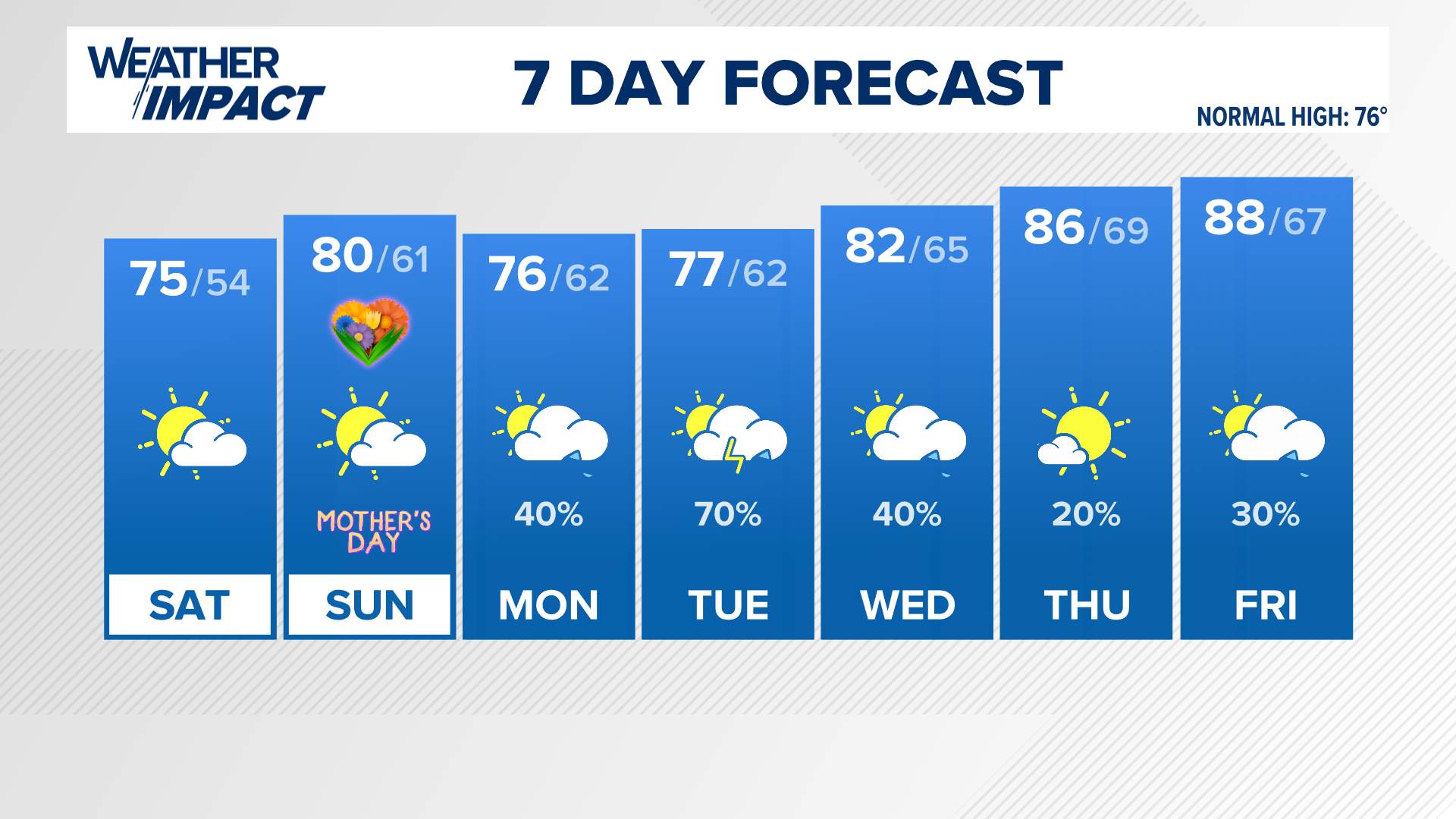 Patrick Patterson and the Raptors start round 2 of the NBA Playoffs
Patterson helped the Raptors beat the Pacers to advance to round two, and tonight they'll host the Miami Heat. Here's the schedule:
8:00 PM: Miami at Toronto, TNT
10:30 PM: Portland at Golden State, TNT
I'm going to my first hockey playoff game tonight
I've only been to one hockey game and that was about eight years ago, so tonight, my husband and I will make the short trek to Bridgestone Arena to watch the Nashville Predators take on the San Jose Sharks in round 2 of the Stanley Cup Playoffs. The Preds are down 0-2 in the series, but I hear Smashville has a pretty awesome home ice advantage. I'm so excited about the game I went out and bought a Preds t-shirt this weekend, so they better not let me down. Hopefully, if all goes well, I'll write a feature on my experience tomorrow.
How about Leicester City?
We've already talked about this on the site a little bit, but a belated congrats to Leicester City, who defied 5,000-1 odds to win England's Premier League title yesterday when Tottenham Hotspur blew a 2-0 lead to draw with Chelsea. It's one of the biggest upsets in professional sports, and I still can't get enough of the celebration videos. Here's the video of the team watching the end of the Tottenham game:
Leicester City players celebrate winning the Premier League at Jamie Vardy's house. (via @FuchsOfficial)pic.twitter.com/ujb6buC7nW

– SportsCenter (@SportsCenter) May 2, 2016
And fans watching at a bar in Leicester:
Uncut video of Leicester bar right after Chelsea scored the equalizer, which gave Leicester City the titlehttps://t.co/7aGhSqT9dW – Darren Rovell (@darrenrovell) May 3, 2016
Awesome.