Christopher Vizzina, Micah Carter named 4-star prospects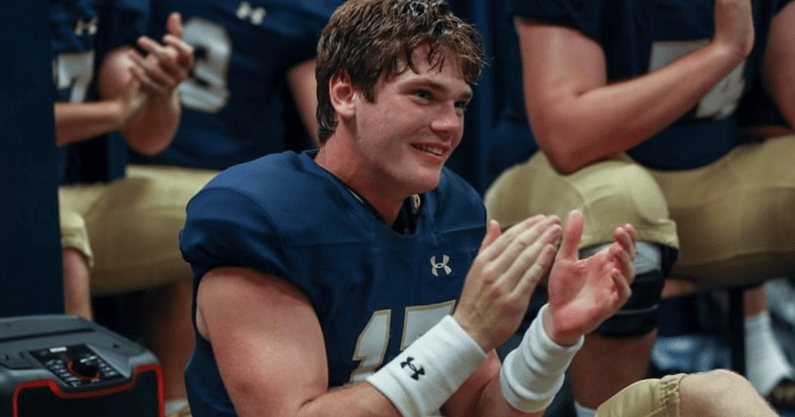 Kentucky is currently trying to build its class of 2022, and things are going well for the Wildcats. In the class of 2023, both quarterback Christopher Vizzina and defensive lineman Micah Carter are two of the top targets on the board.
On Wednesday, On3 released their first top-300 rankings for the class of 2023. Both Kentucky targets checked in as four-star recruits.
Christopher Vizzina
Playing for Birmingham (Ala.) Briarwood Christian, Vizzina put up some impressive numbers as a sophomore and caught the attention of many colleges. Kentucky was one of the first ones to enter the recruiting race.
Over the spring and summer, Vizzina received offers from Kentucky, Michigan, Georgia Tech, Duke, Louisville, Michigan State, Mississippi State, Oklahoma State, Arkansas, Vanderbilt, and Cincinnati. Since the season started, Vizzina has been offered by Florida, Arizona, Penn State, Auburn, and Tennessee.
During college football season, Vizzina has taken multiple unofficial visits with a trip to Lexington on Oct. 9 to see Kentucky defeat LSU. Vizzina has taken trips to Alabama and Georgia both in the summer and during the season. Clemson appears to also have at least thrown its hat in the ring.
The recruitment of this 6-foot-4 passer has continued to grow thanks to a strong junior season by Vizzina. Per On3's Charles Power, the 2023 quarterback has made big strides.
"Few if any 2023 quarterbacks have done more for their stock this fall than Vizzina," writes Power. "The Birmingham (Ala.) Briarwood Christian passer has been very strong as a junior, pairing a strong arm and mobility both within in the pocket and as a run threat. Vizzina has a whippy arm and plays with a strong base in his lower body. He's turned in a very productive season thus far, completing 71 percent of his passes at 10.6 yards per attempt for 15 touchdowns against one interception. He's also run for 11 more scores.
Kentucky desperately needs to hit on a quarterback in the class of 2023. Vizzina appears to be one of their top options and is now rated as a high four-star recruit checking in at No. 76 overall.
Micah Carter
Louisville (Ky.) St. Xavier has long been a prep powerhouse in the state of Kentucky, but it is been a little bit since the Tigers sent a player to Lexington. More often than not, St. X produces strong line of scrimmage talent.
Both Justin Jeffries and Matt Smith came out of St. X as three-star prospects who developed into multi-year starters on the offensive line under both Rich Brooks and Joker Phillips. The Tigers have another line of scrimmage talent who could be coming to Lexington.
Micah Carter is a junior defensive line prospect who is considered to be one of the best players in the state in the class of 2023. The 6-foot-5 prospect has a very big frame that should be able to carry weight well. Carter also plays basketball for St. X and was unfortunately injured in the first game of his junior season and has not played since.
However, many suitors are after his services.
Since the calendar turned to 2021, Michigan State, Arizona State, Boston College, and Georgia Tech have all issued offers to the rising junior. Kentucky offered Carter in the middle of his sophomore season in 2020 with Vince Marrow running point on the recruitment. Louisville and Purdue are also in the mix.
Kentucky has gotten off to a fast start in-state landing 2023 commitments from Ty Bryant and Kaden Moorman. Carter will be one of the top prospects for Marrow throughout the 2023 recruiting period as Carter finds a spot inside On3's top 300 at No. 270 overall.
Expect more Atlanta recruiting
The Georgia area has become a bigger point of emphasis in recruiting for Kentucky football in recent classes. The Metro Atlanta area continues to blow up while Jon Sumrall has strong ties in South Georgia.
Expect that area to have a stronger presence for Kentucky with defensive line coach Anwar Stewart and secondary coach Chris Collins looking to recruit the area.
Five-star Lebbeus Overton plays his high school football in Metro Atlanta but has strong ties to the University of Kentucky. The Wildcats should have a puncher's chance in this recruitment.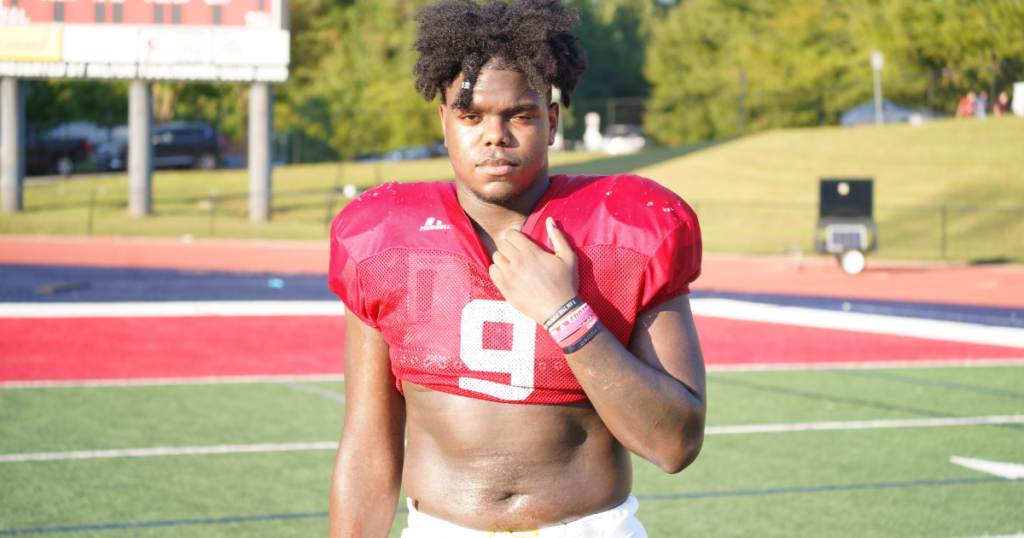 AJ Hoffler is a player that Kentucky got in on early back in May and is one of the top EDGE prospects in the class. The Wildcats will take a swing in what will be a heated recruitment.
As the Kentucky brand grows and winning gives the coaching staff a stronger recruiting pitch, look for the Wildcats to do more damage down in the Peach State.