Churchill Downs will reportedly move racing to Ellis Park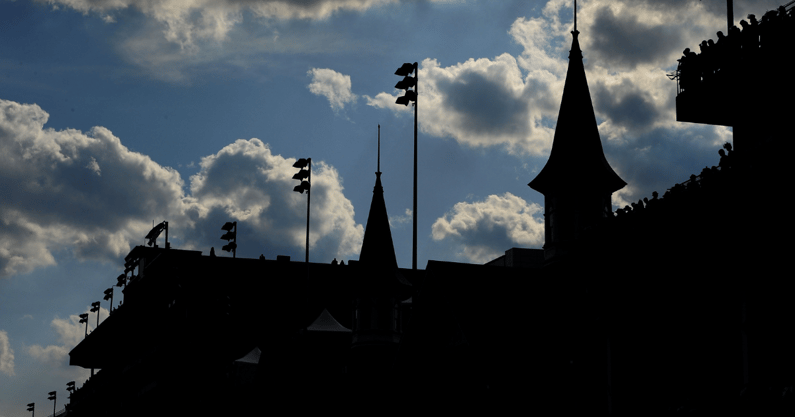 After 12 horses suffered catastrophic injuries in the first five weeks of the spring meet, including seven ahead of the Kentucky Derby, Churchill Downs will reportedly move its spring meet away from the historic racetrack in Louisville, Kentucky.
Horse Racing Nation broke the news that the summer racecard will shift to Ellis Park in Henderson, Ky. The Daily Racing Form reports the move will happen next weekend. Churchill Downs made an official announcement Friday evening.
Races still appear to be a go for this weekend at Churchill Downs. Bango will try to tie the wins record with 11 victories beneath the Twin Spires during Saturday's Stephen Forster Preview Day.
Ellis Park was purchased by CDI last year for $79 million, with this summer serving as the facility's first back under Churchill Downs' operation. The spring meet scheduled in Louisville is still expected to run through July 3, just 120 miles west of the Twin Spires.
Earlier this week the newly formed Horseracing Integrity and Safety Authority (HISA) held an emergency summit at Churchill Downs and inspected the racetrack for safety hazards. The results of that investigation are still not final.
Since then Churchill Downs announced new measures to prevent horses from being overworked. Track-based incentives have been eliminated and purse money only distributed to the top five finishers. Additionally, horses that lose by 12+ lengths five times in a row will be ineligible until approved to return to racing by a state vet.
In the wake of the catastrophic injuries, including the death of Kentucky Derby contender Wild On Ice, PETA has put the full-court press on Churchill Downs. They were in the stands recording when one horse was put down on the track. Prior to races Thursday evening PETA was playing the video on mobile billboard in the parking lot to incoming patrons.
"We are putting a face on these horrible deaths because every one of the 12 horses was an individual," says PETA Senior Vice President Kathy Guillermo. "PETA urges HISA to put horses' welfare first by immediately halting racing and timed workouts at Churchill Downs until the cause or causes of these deaths can be determined."
Discuss This Article
Comments have moved.
Join the conversation and talk about this article and all things Kentucky Sports in the new KSR Message Board.
KSBoard