Cincinnati's Loss could be a Kentucky Football Recruiting Gain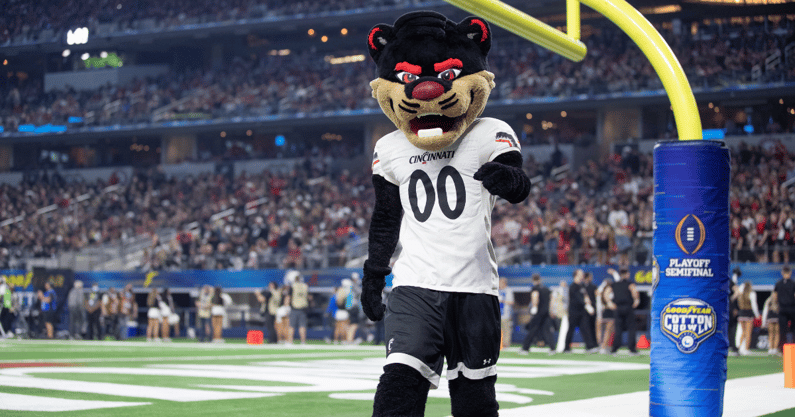 The twists and turns of the coaching carousel come with far-reaching consequences. Most around the college football world expected Wisconsin to simply promote Jim Leonhard after the defensive coordinator's interim head coaching stint. Instead, they swung for the fences and snagged Luke Fickell from Cincinnati.
Good hire, bad hire, no matter what you think of the move, one thing is certain: Fickell's departure is a good thing for Kentucky.
The Bearcats have been a thorn in the side of the Wildcats, particularly over the last year. Cincinnati received a significant CFB Playoff recruiting bump. Following Fickell's departure, their Top 25 class is falling apart and Kentucky could be the benefactor.
Amare Snowden is the first big domino to fall. The three-star defensive back from Roseville, MI announced Monday morning that he is reopening his recruitment. A 6-foot-3 athlete ranked as a Top 40 safety in the country, Snowden could become a quality Power Five defensive back. He has the size and length the Wildcats like in the secondary, and they were in the hunt until late in his recruitment. I'm sure some folks in Lexington picked up their phone to give Snowden a call Monday morning.
The highest-ranked player in the Cincinnati recruiting class has an interesting tie to Kentucky. The No. 349th player in the On3 Consensus Rankings is the son of Notre Dame RB coach Deland McCullough. A Youngstown native, he's old friends with Vince Marrow. Another rangy defensive back, this could be another prospect to keep an eye on in the coming weeks.
Vince Marrow has been knocking on doors in Ironton, OH for years, but has struggled to wedge his foot in there to bring a player to Kentucky. This year they have a handful of potential Power Five players. The best of the best is linebacker Trevor Carter. The four-star prospect is ranked as the No. 35 linebacker in America, according to the On3 Consensus. One of the longest tenured commitments in Cincinnati's recruiting class, he is not backing off the Bearcats just yet, but he's listening to offers from other schools.