Coach Cal flew in for the Justin Timberlake concert
John Calipari was busy recruiting Wednesday afternoon, but when Justin Timberlake is performing in your team's arena, you drop everything to get there. Coach Cal flew back to Lexington to attend the Timberlake concert with his wife, Ellen, and I'm sure he had a wonderful time. (I know I did.) After the show, Cal gave Timberlake a tour of his Rupp Arena office and took advantage of the photo-op.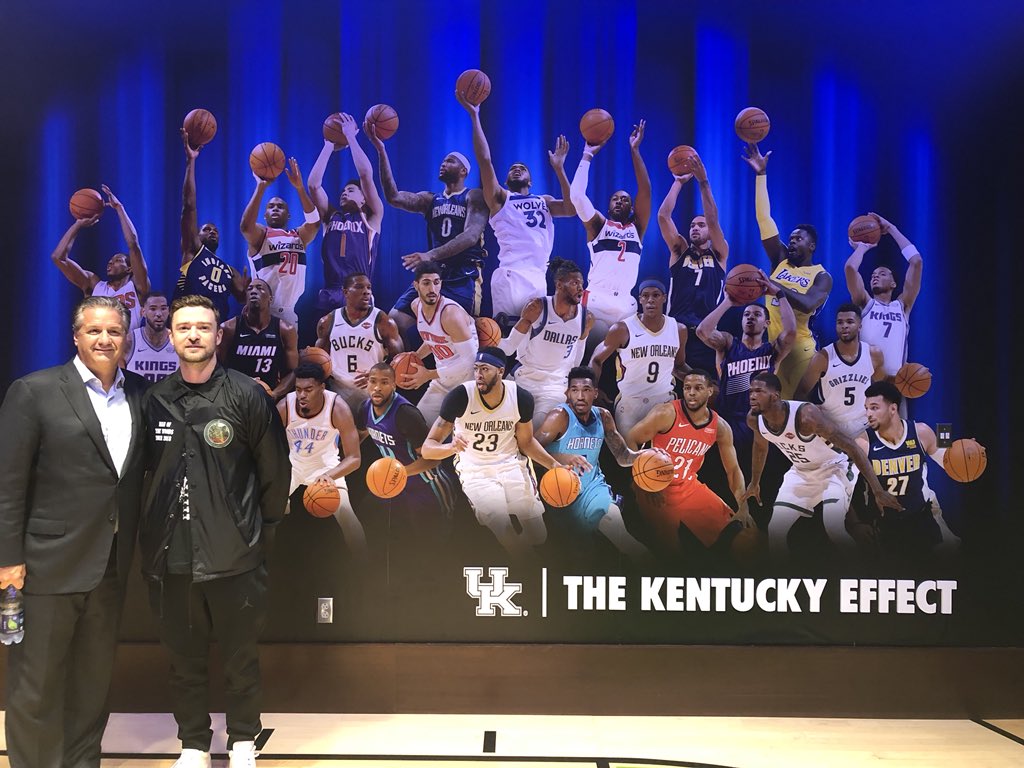 Okay let's talk about this Justin Timberlake concert. It was insane. Rupp Arena was sold out to the top bleachers, all the way around the building, even behind the stage. I've never seen that for a Rupp concert before. Usually they cover up sections with black curtains, but nope, not for JT. Fans were packed in there like sardines from the general admission floor to the very top. It was an amazing show too. That guy can do it all and the production that goes into his concert is even more impressive. Revoke my man card if you'd like but I had a blast... until I got home and looked in the mirror and realized how inferior I am as a man. It's not fair that he gets to be JT and all of us have to be us. Oh, and I want to go on record as saying he's the second coming of Michael Jackson and probably better. Don't @ me.