Coach Cal wraps up weekend of fundraising
[caption id="" align="alignnone" width="2048"]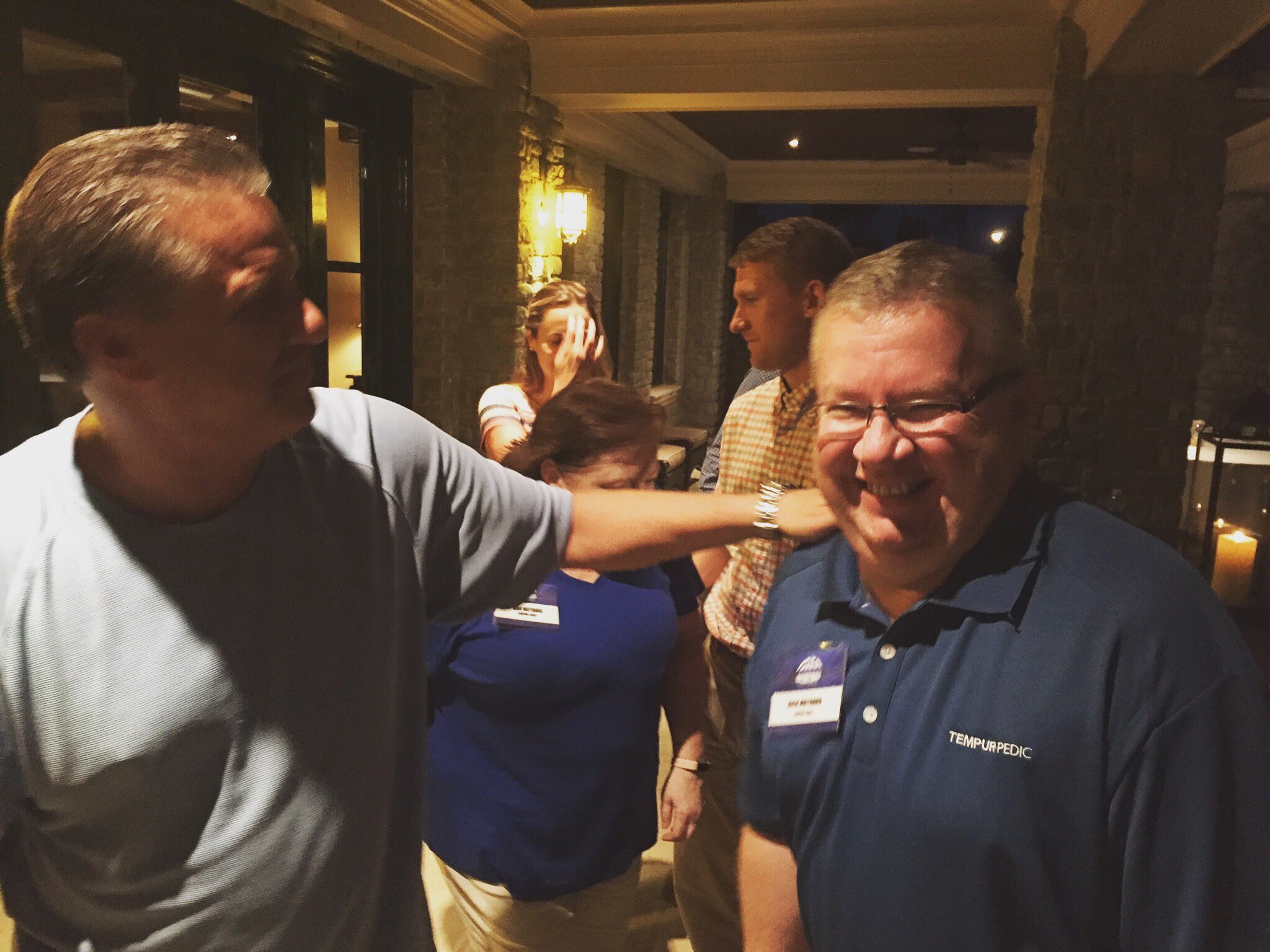 (Image via @UKCoachCalipari)[/caption] Last night during Coach John Calipari's Fantasy Camp auction, donors raised a generous $370,000 for The Calipari Foundation, which will go on to help fund projects and different charities throughout the year. Cal tweeted out the annual auction raised more than $370,000 this year, an amount he said will help many across the country. https://twitter.com/UKCoachCalipari/status/769723903287685121 The Fantasy Camp auction has managed to raise an impressive amount each year and this year is not exception. After donating $350,000 to charity in 2012, the fantasy experience donated $1 million in 2013, $1 million in 2014 (without the help of the UK alumni Charity Game) and $1.5 million last years, according to CoachCal.com
Celebrity Softball Game
Speaking of charity, the Coach Cal Celebrity Softball Classic is tonight at the Whitaker Bank Ballpark and will include former Wildcats Terrence Jones, Michael Kidd-Gilchrist, Kyle Macy and Karl Anthony Towns. Former Kentucky quarterback TIm Couch, Hall of Fame wide receiver Cris Carter, actors Josh Hopkins and Steve Zahn and ESPN sideline reporter Kaylee Hartung will also participate today. All proceeds from the event will go to the American Red Cross to benefit those affected by the recent floods in Louisiana. Tickets are still available and can be purchased at
CoachCalSoftballClassic.com
Gates open at 4:30 p.m. and a celebrity home run derby is set for 5:30 p.m.. First pitch for the softball game is scheduled for 6 p.m. If you can't make it to the game, Coach Cal is encouraging Big Blue Nation to make donations via text message through The Calipari Foundation. People can text "GIVE" to 859-955-8173 and make their donation. In case the softball game has to be canceled today because of inclement weather, Calipari has said fans who had brought tickets to the game will be allowed to attend a preseason Kentucky basketball practice announced at a later date.
"There will probably be a lot of people hoping for rain on Sunday," Cal joked. "There will be a lot of rain dancing on Sunday to hope that we do rain out, but it should be a lot of fun."
Tickets start at $8, premium seats are $20 and the Coach Cal VIP Experience Ticket Package is $100.