College GameDay, SEC Nation heading to Athens for Kentucky-Georgia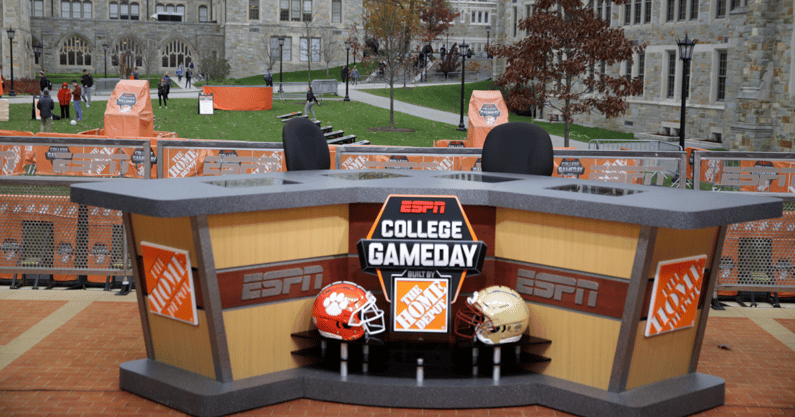 The SEC's two undefeated teams will fight for the right of a 7-0 start to the 2021 season next weekend. So of course the game between Kentucky and Georgia was going to find its way into the national spotlight. But ESPN is taking the hype to the next level.
The worldwide leader in sports is sending its College GameDay program down to Athens, GA, for this Saturday's matchup between the No. 11 Kentucky Wildcats and No. 1 Georgia Bulldogs. Both teams are 6-0 heading into the matchup, which will be one of the biggest in the history of Kentucky Football.
But the coverage won't stop there. The SEC Network will be sending its own version of College GameDay down to Athens, as well: SEC Nation, which was in Lexington over the weekend to watch Kentucky beat LSU at Kroger Field on Saturday night. The Marty & McGee show will also be in Athens.
According to my Wikipedia-based research, this will be just the third time since SEC Nation first aired back in 2014 that both College GameDay and SEC Nation go to the same regular-season game. Kentucky has only been a part of College GameDay once before, a 45-37 loss to Florida in Lexington all the way back in 2007.
Kentucky-Georgia is scheduled for a 3:30 p.m. EST kickoff on CBS this Saturday.