College GameDay, SEC Nation split on Kentucky at Ole Miss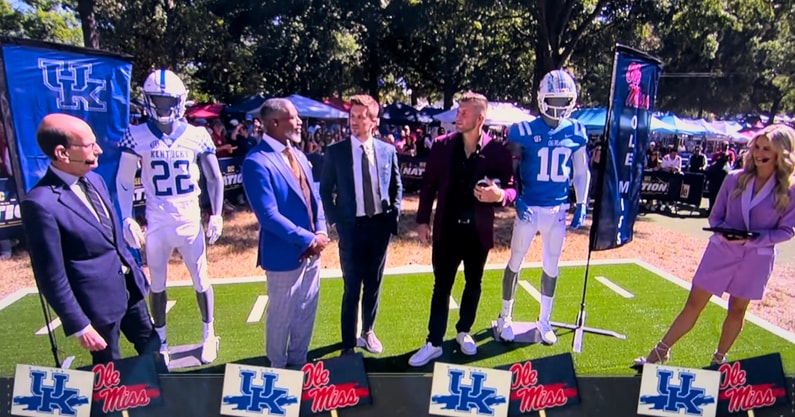 What do the College GameDay and SEC Nation crews think of Kentucky's chances against Ole Miss down in Oxford? It was an even split between the pair of college football pregame shows — four picks in favor of the Wildcats, four in favor of the Rebels.
On GameDay, Kirk Herbstreit and Pat McAfee each picked Kentucky, while Desmond Howard and guest picker Christian Wilkins picked Ole Miss.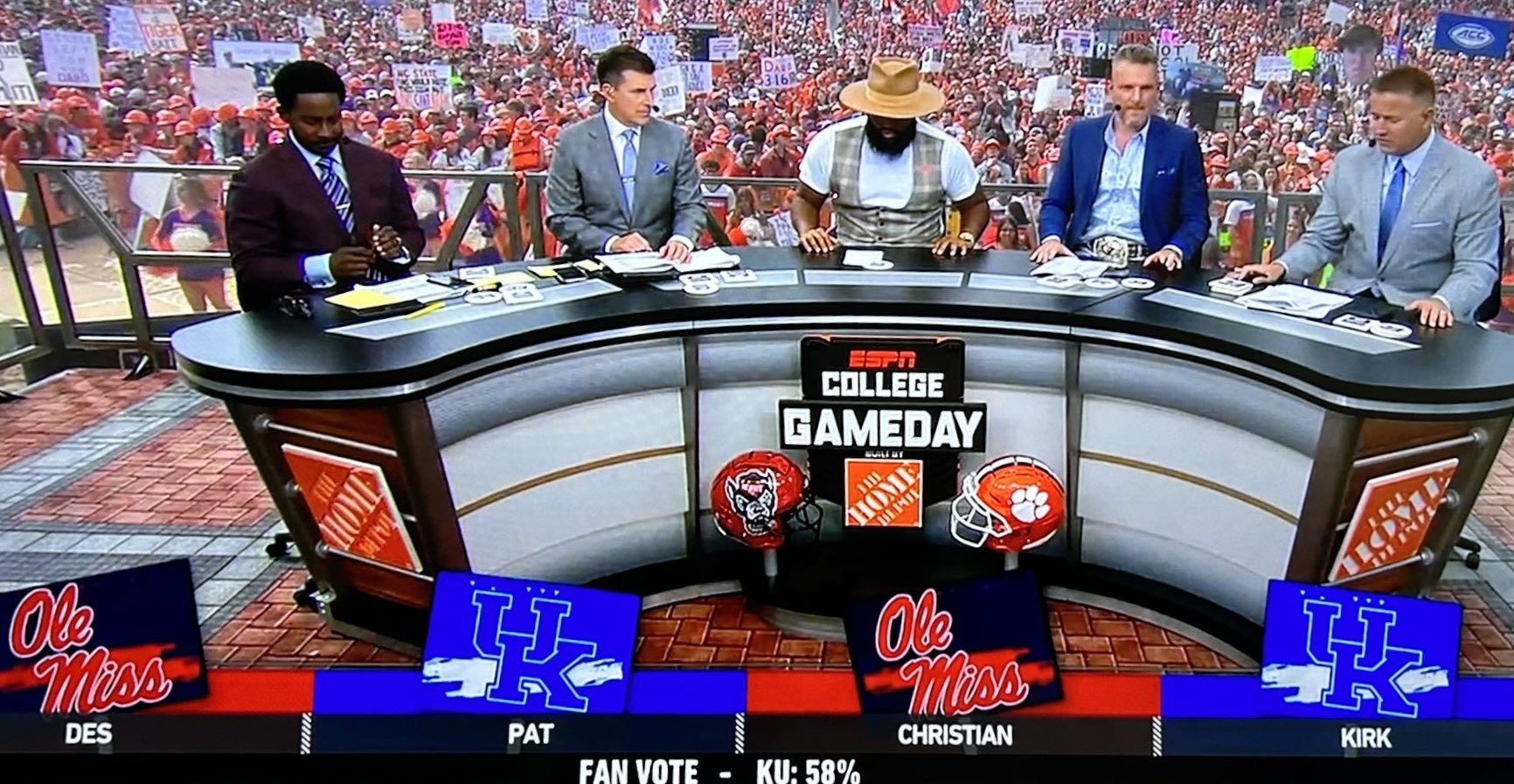 As for SEC Nation, who hosted its show live from Oxford, Tim Tebow and Jordan Rodgers picked the Wildcats, while Paul Finebaum and Roman Harper chose the Rebels.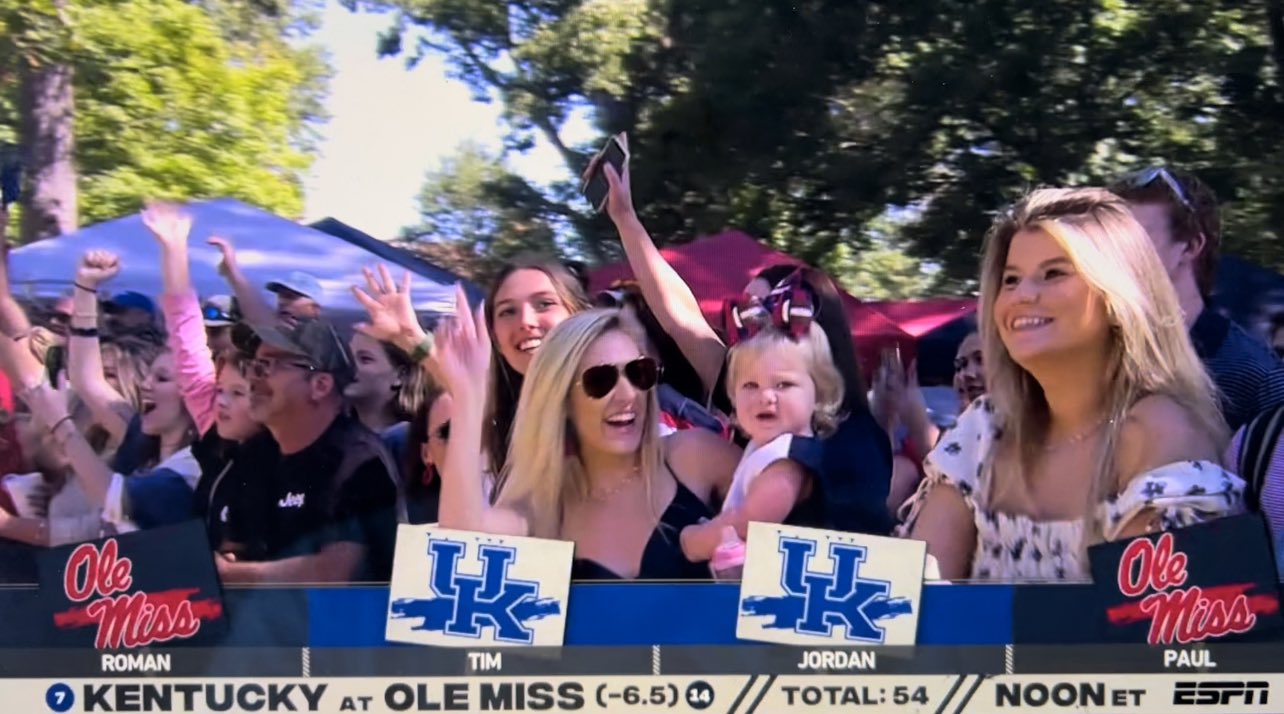 While making his pick, Harper threw yet another jab at Kentucky, again calling the Wildcats soft before picking the Rebels.
"They're still soft to me, I'm going with Ole Miss," he said.
As for the other (respectable) panelists, it was a close call.
"Ole Miss wins in the uni game, but I think Kentucky wins close on the field," Tebow said.
"Kentucky is going to have two or three turnovers, they're going to win this game and I'm never going to get invited back (to The Grove)," Rodgers added.
"I really like Kentucky in this game, but I'm in The Grove," Finebaum said. "Are you guys ready? Hotty Toddy, Ole Miss wins."
Time to prove four people wrong.
Especially Roman Harper. That guy stinks.