Coming soon: Live music events you don't want to miss in Bell County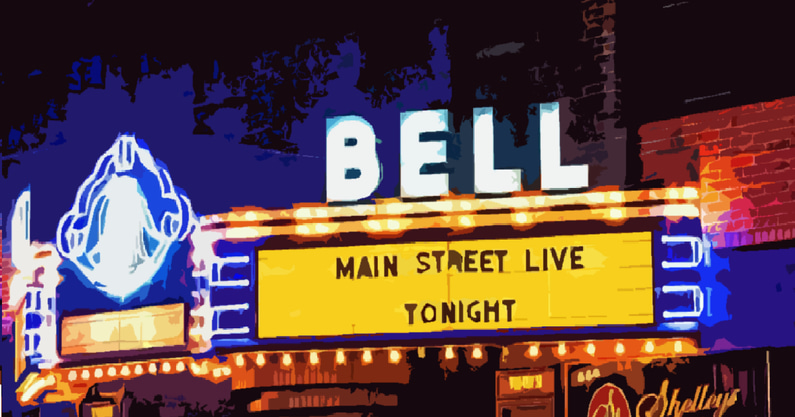 If you love live music in incredible settings, make sure to check out what's going on in Bell County!
The Bell Theater is rocking through the winter and into spring, and we also have an amazing show coming up in Lexington, KY at the Burl!
Starting off on February 26, we are hosting our friends from La Honda Records for a night of incredible music. Northern Kentucky native Nat Myers will open the show, followed by up and coming Alabama songwriter Drayton Farley. Closing will be Texas singer-songwriter Vincent Neil Emerson, who is playing his debut show in Pineville. Tickets are available here.
In March we are bringing the rock to the Bell for a barn burner of a bill. Opening the show will be Somerset, KY native country rocker Cody Lee Meece, followed by Letcher County's indie rock outfit Wayne Graham. Closing will be Castlewood, Virginia's own 49 Winchester, who is gearing up to open for Whiskey Myers this summer. This is a band you won't be getting to see in small venues much longer, so catch them while you can. Tickets are getting low for this one, so get yours soon here.
We also will be hosting two pre-party concerts to get ready for Laurel Cove Music Festival on June 10-11th at Pine Mountain State Resort Park. The first preparty will be Saturday, March 5th at the Burl in Lexington and will feature John R Miller, Tiffany Williams, and Dave Shoemaker. The second preparty will take place April 23rd at the Bell Theater in Pineville, and will feature Cole Chaney (with Wolfpen Branch backing), Logan Halstead, and Tony Logue. These six acts will be be just a few of the incredible acts to take the stage at Laurel Cove Amphitheater this summer, so stay tuned to the Laurel Cove Music Festival Facebook page for updates coming soon. Tickets for Pre-Party 1 with John R Miller on March 5th at the Burl are available here and Pre-Party #2 with Cole Chaney on April 23rd at the Bell Theater are available here. 
Bell County has amazing live music ringing through our mountains all year long, so make sure to come pay us a visit in 2022. Give us a follow on Facebook (www.facebook.com/BellCountyKYTourism) and online at www.bellcountytourism.com.