Commonwealth Stadium Construction Update
[caption id="" align="alignnone" width="618"]
TheNewCWS.com[/caption]
Construction is coming along great at Commonwealth Stadium.
 The new press boxes and suites are really starting to take shape, and the new player entrance tunnel is complete.  Looks like the recruiting room above the new student section is also in place.  The patio looks really cool. [caption id="" align="alignnone" width="614"]
TheNewCWS.com[/caption] It's hard to tell from this aerial photo, but blue chair back seating has been placed on the sidelines now.  The facade outside of the stadium looks so much better, now that it's almost complete.  
No longer does Commonwealth Stadium look like a concrete skeleton.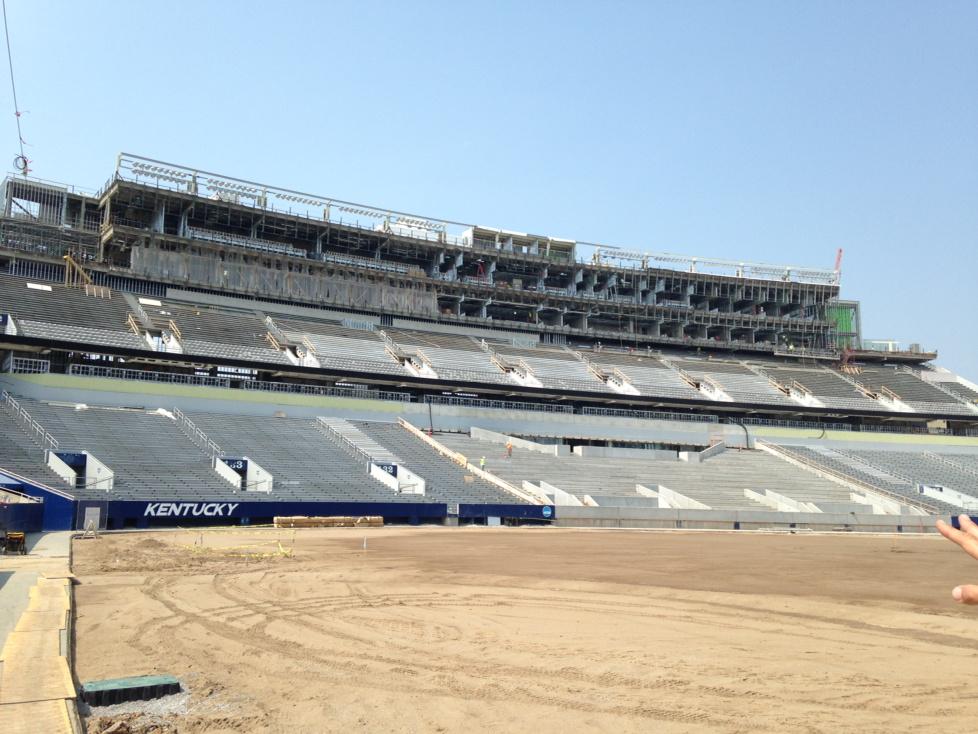 I'm sure everyone's seen the new field design already.  It was released earlier this week in case you missed it.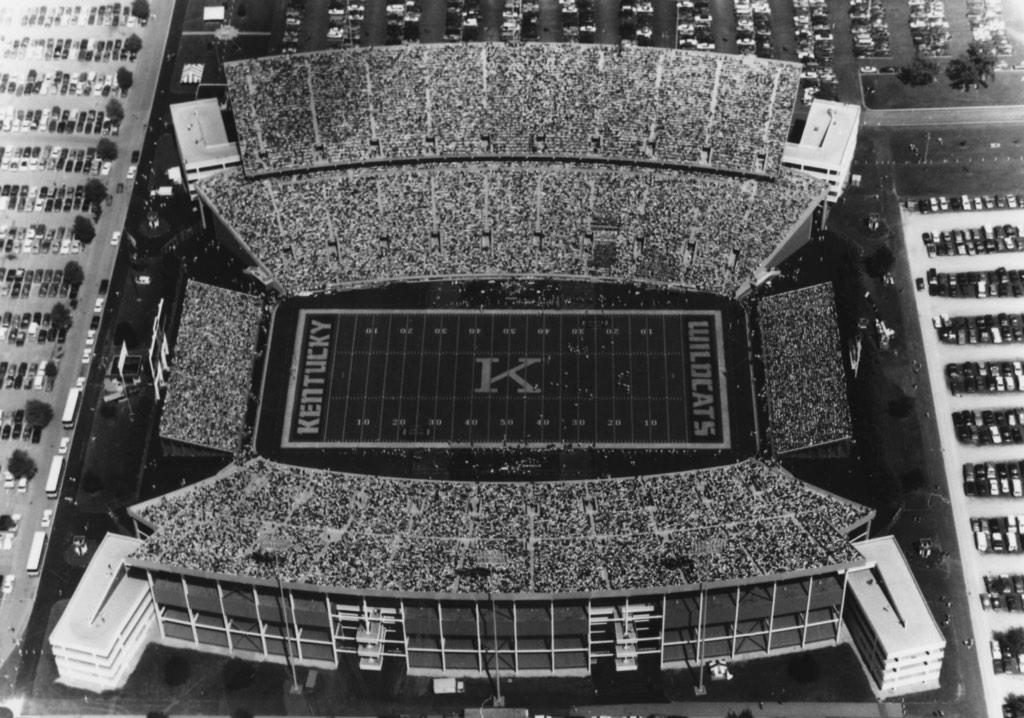 Oops.  Sorry, that's not it.  That's the 1970's "Power K" mid-field logo.  This was the most popular logo among fans when asked what the design should look like.  Instead, we got a weird, crooked K version of our current logo.
I guess it's not that bad.  I do love the endzones.  
Nonetheless, we are 16 weeks from kickoff!