Con Air's Tuesday Night News and Views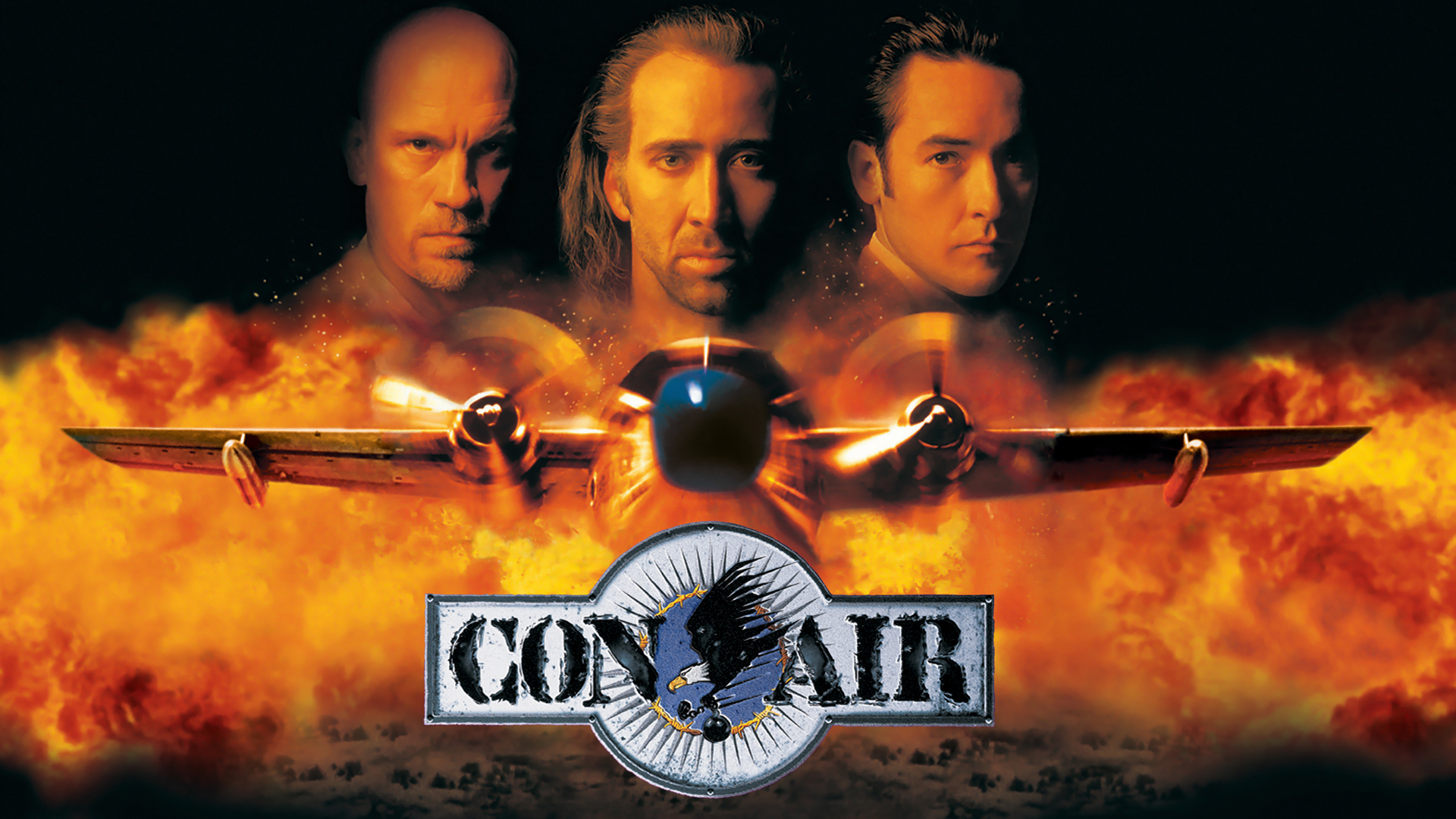 Randomly came across 
Con Air 
while channel surfing for my New and Views background noise and now I'm glued to the TV, wondering if this will write itself. I had forgotten just how many big name actors are in this movie and how it's so bad that it's good. There's Cage. Cusack. Malkovich. Buscemi. Ving Rhames. My man Danny Trejo. Is that Dave Chappelle? That's Dave Chappelle! Anyway, that's all I got on 
Con Air. 
Let's hit all this news so I can give the movie my full attention...  
UK agrees to home-and-home football series with Southern Miss.
Add the Southern Miss Golden Eagles to your 2016 and 2017 UK football schedules. The two programs agreed to a home-and-home series, beginning in Commonwealth Stadium in 2016 and then Hattiesburg in 2017. Southern Miss replaces UAB as the 2016 season opener in Lexington. I highly recommend Crescent City Grill for dinner on that 2017 trip.
UK will also play Austin Peay in 2016.
As a former Austin Peay ballboy, the Governors hold a special place in my heart and I was excited to see Peay will join Southern Miss on Kentucky's 2016 football schedule. That game will be played on November 16, 2016 and it will cost UK $375,000. Get ready to hear the "Let's Go Peay" chants from the away crowd. I laughed when I was an immature kid and I'll probably laugh again as an immature adult.
Get your UK football fix on TV tomorrow night.
The Cats will be featured on the SEC Network's "Summer Football Tour" tomorrow night at 8:30. What is that, you ask? I don't know. No clue. But I'll watch.
Larry Brown said Coach Cal has the best job in basketball. 
Cal's mentor
told Adam Zagoria
, ""I really believe he's got the best job in basketball. Everywhere he goes, when we recruit, he's recruiting five guys and he's gonna get four and a half of them. We're recruiting 150 and we're lucky if we get two." "He's got a special situation," Brown continued. "There's about eight or 10 jobs in college that every year you're going to be in the lottery. I got this theory, in the NBA when you're bad, you're in the lottery. In college when you're great, you get multiple lottery picks."
Andrew Harrison worked out for the Boston Celtics.
[caption id="" align="alignnone" width="373"]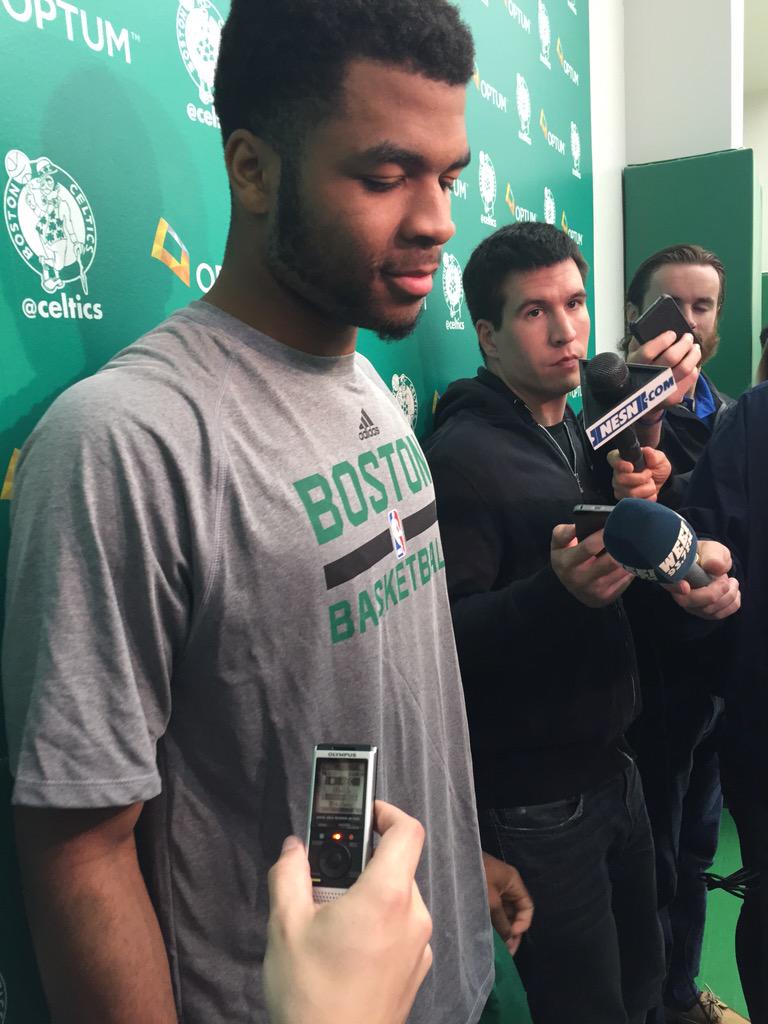 @AdamHimmelsbach
[/caption] Anyone else think it's weird to see all the guys in different NBA gear?
Karl Towns is the No. 1 pick in Chad Ford's Mock Draft 6.0.
ESPN's Chad Ford
updated his mock draft
(the current one this time, not his old ones) and Karl Towns is still his No. 1 pick to Minnesota. Willie Cauley Stein is No. 6 to Sacramento with Boogie; Devin Booker is No. 9 to Charlotte with MKG; and Trey Lyles is No. 16 to Boston with James Young. THERE ARE SO MANY UK PLAYERS IN THE NBA. Ford also
made the case for Towns
:
Big men can't do things Towns can do. They're not supposed to. It's not natural. Yet, for 90 minutes, Towns keeps playing more like James Harden than Dwight Howard. McLean, the former UCLA superstar and 10-year NBA veteran, walks over to me shaking his head. "I've been training guys for the draft for 11 years and I've never seen anyone his size who can do the things that Karl can do. It's otherworldly."
Sorry, Jahlil.
Tim Couch is on the Hall of Fame ballot. Again.
After failing to make the Hall in his first year on the ballot, Tim Couch is back for another year and another shot at an induction. Couch is one of 76 former standout players on the 2016 ballot; voting ends June 20.
Five Cats named Preseason All-SEC by Phil Steele.
Kentucky's Austin MacGinnis is an All-SEC First Team selection at kicker on Phil Steel's new preseason SEC teams. Boom Williams is a third team selection as a special teamer, Jon Toth is a fourth team center, and Josh Forrest and Melvin Lewis received fourth team defense honors.
Landon Young added a fourth star.
Congrats to UK signee Landon Young, who added a fourth star to his Rivals.com ranking on Tuesday. The offensive tackle from Lexington is now the No. 149 player in the Rivals 2016 rankings and he has a four-star ranking from each of the major recruiting services. Now if only we can get Florida, Ohio State, Alabama and Auburn to back off a little bit so we can keep him around.
This video of LeBron James cheering for Stephen Curry in college is pretty cool.
https://youtu.be/RzAoxWEj8kY LeBron was in the crowd at a 2008 Davidson game and is seen applauding Steph Curry after Curry sealed the win with a deep three-pointer. Speaking of LeBron and Curry, I'll gladly take two tickets to Game 2 off someone's hands if you got 'em. They're a little pricey on the secondary market. It's almost like it's been 40 years since the Warriors reached The Finals.
The Sklars and #ConwayCalendar were a blast.
I hope everyone enjoyed the Sklar brothers on Tuesday morning's edition of Kentucky Sports Radio radio. I thought they were hilarious and it was a lot of fun interacting with the listeners on Twitter as we tried to build the Conway Twitty Calendar. Thanks to all who played along and to the Sklars for allowing me to join them for two hours on the show. Had a blast.
Jay Bilas will host KSR tomorrow.
You don't want to miss it. Go Cats.